Chocolate Scented Lipstick Is Here (Until We Eat It All)
April 12, 2018
If you're a foodie and a makeup lover, then you understand how exciting it is to own a beauty product that's inspired by one of your favorite treats. The Lancôme Le Teint Macaron Blush and Blender Duo and the Love You So Mochi Eyeshadow palette are just two examples of makeup products that feel like they were made just for us. Even more recently,L'Oreal Paris released Infallible Pro Mattes Les Chocolats Matte Liquid Lipstick, a non-sticky, highly-pigmented lipstick that'll last all day — potentially through a pound of your favorite snacking chocolate.
The lipstick comes in six neutral shades and their names are inspired by chocolate, naturally. The different shades include Dose of Cocoa, Bittersweet, Box O Chocolate, Candyman, Sweet Tooth and 70% Yum. In addition to their hunger-provoking names, the lipstick is also chocolate scented and by that we mean that's it's basically equivalent to the smell of a chocolate fondue fountain. To see how the swatches look IRL, check on TrendMood's post below:
L'Oreal Infallible Pro Mattes Les Chocolats Liquid Lipstick is currently available online at amazon.com for $9.99 each. For best results, we recommend only wearing dessert inspired makeup products, and we can guarantee you'll look like a snack.
Hero Image Courtesy Chaunte Vaughn
Read more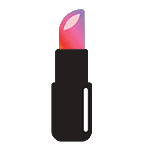 Back to top