The $6 Walmart Red Lipstick I've Been Wearing on Repeat
September 29, 2020
I'm hard to please when it comes to lipstick — especially red lipstick. I have a few favorites that check off all my boxes (think: hydrating, cool-toned, transfer-resistant, bold), but they tend to skew on the pricey side. So with just $10 to spare and a mission to find the perfect red lippie, I decided to take a trip to the beauty section at Walmart where I scooped up the L'Oréal Paris Colour Riche Satin Lipstick in a new shade, Maison Marais. Keep reading to find out why this creamy lipstick replaced my luxe favorite.
Why the L'Oréal Paris Colour Riche Satin Lipstick Is the Ultimate Luxe Lip Color Dupe
Looking for a lipstick at Walmart is nothing if not overwhelming. Walls upon walls are lined from floor-to-ceiling with lipstick in every finish, texture and color. While I have no problem (seriously, no problem) spending hours on end in a sea of lippies, I was on a mission, especially given the current COVID-19 climate and my desire to be in public as little as possible. To streamline my search for the perfect red, I started with a lipstick formula I already knew and loved: the L'Oréal Paris Colour Riche Satin Lipstick.
I'm a Colour Riche fan because the lip colors are infused with argan oil and sesame seed oil, feel soft, smooth and nourishing. I have the lipstick in a handful of pink, nude and orange shades but have yet to add the perfect red to add to my collection. Luckily, my search led me to a display featuring ten brand-new Colour Riche shades, and when I spotted the Maison Marais, I knew the cool undertones would complement my fair complexion perfectly. I threw it into my cart, checked out and headed home to give it a try.
As I swiped it on my lips, I was thrilled with the intensely pigmented color. It is bright, bold and makes quite the statement. The familiar formula felt as moisturizing and creamy as I remembered, and the red color didn't bleed at all. Given that wearing a face mask is part of my everyday routine, I was happy that the lipstick lived up to its transfer-resistant claim, too.
The best part about this product, though, is hands-down the price. For just $5.97 (yes, you read that right), this lipstick looks just as good and wears just as well as my luxe options. And with the holiday season quickly approaching, I can promise you I'll be swiping this red shade on my lips repeatedly.
Read more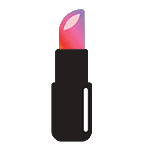 Back to top