The L'Oréal Paris Infallible Pro Matte Liquid Lipsticks Are Totally Budge-Proof
August 27, 2021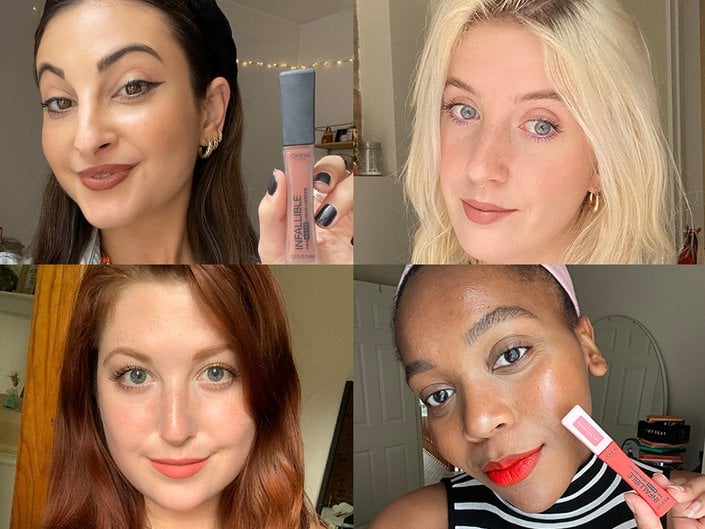 Alanna, Assistant Managing Editor
Shade: Cowboy
If there's any lip color you'll catch me wearing all fall, it'll be a matte, brown nude. That's why Cowboy was a no-brainer for me to try. This ultra-matte formula takes literally a swipe and a half to fully saturate lips and gives off a cool-toned powdery finish. This baby also didn't budge after I put on a protective face mask, and I only had to touch up one time throughout the day. This will be my go-to lipstick this fall, guaranteed.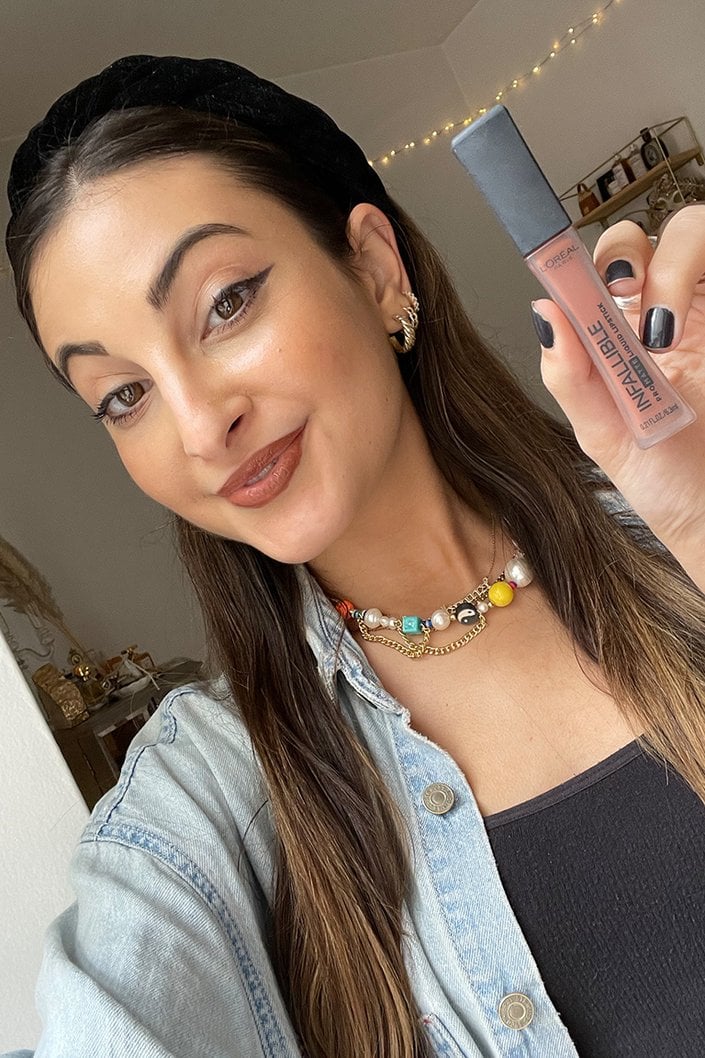 Mary, Associate Editor
Shade: Guava Gush
I'm typically not a fan of liquid lipsticks, but this one from L'Oréal may have converted me into a liquid lippie loyalist. Upon the first test, the formula seamlessly glided onto my lips and lasted through breakfast and my Chinese take-out lunch — no reapplication required. Guava Gush, a peachy pink color, complements my skin tone perfectly and though it's minor, the sweet vanilla scent makes me even more excited to wear it.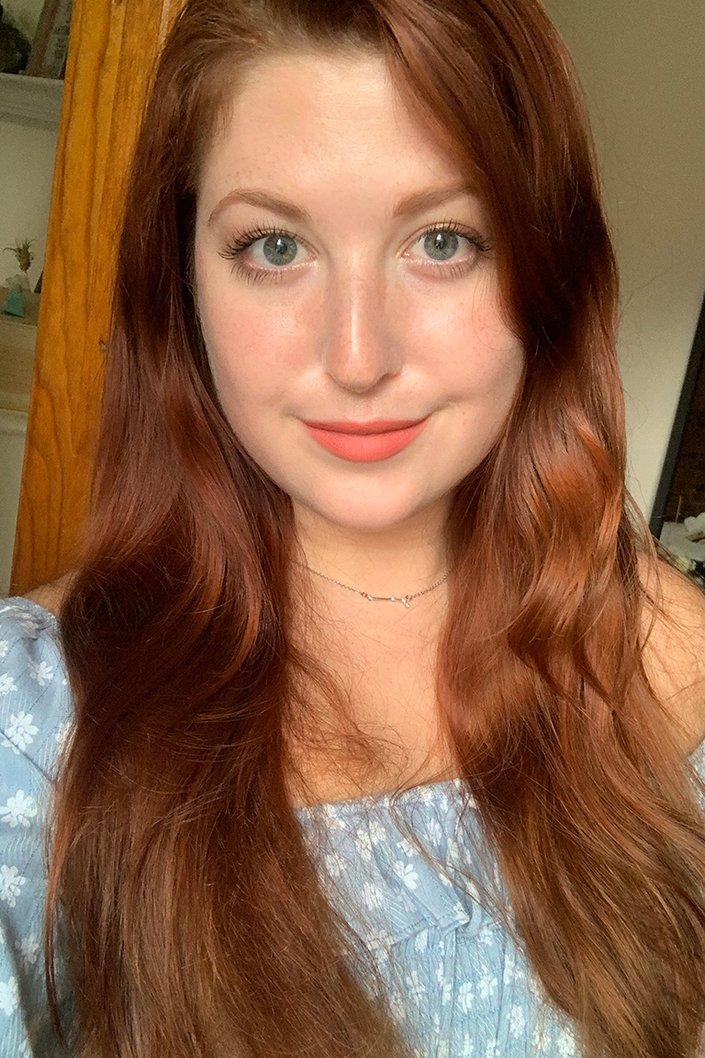 Katlyn, Social Media Editor
Shade: Mademoiselle Mango
I have to say I was not expecting how long-wearing this lipstick really is. The first time I applied it, I did the kiss test on the back of my hand and it didn't transfer. Of course, that meant I had to test it out even more, but this lipstick held its ground through blot tests, finger swipes and my morning coffee. The formula is surprisingly comfortable, which I'm happy about because no one wants to feel like their lips are about to crack throughout the day.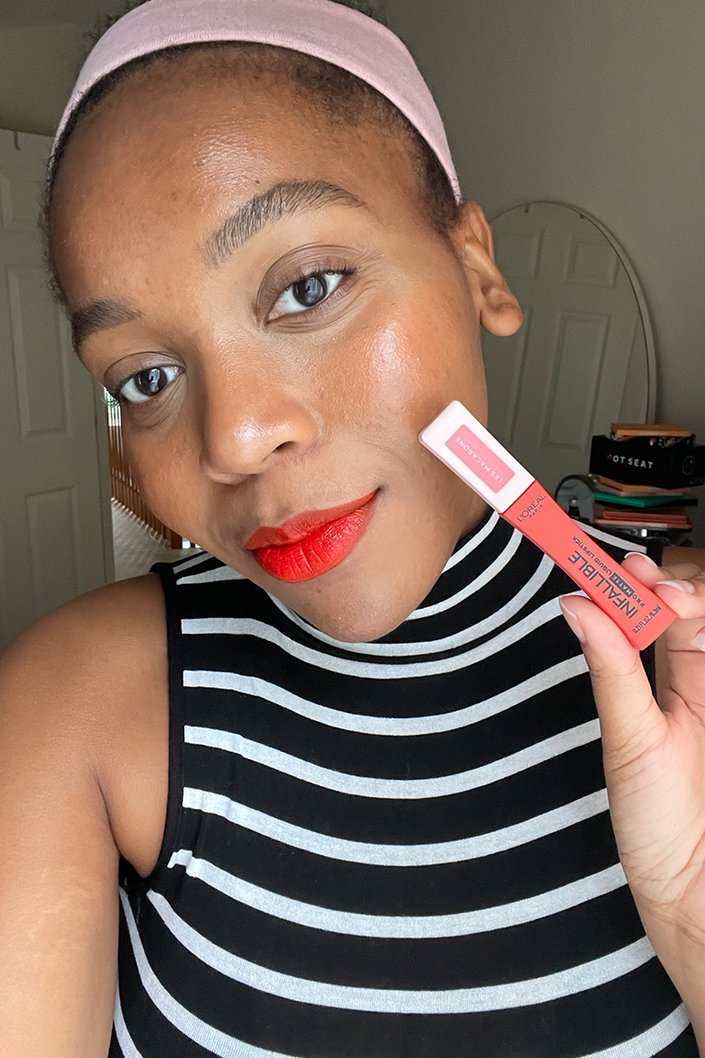 Sarah, Junior Designer
Shade: Shake Down
I was so pleasantly surprised by the finish this lippie gives. It's a matte feel that didn't leave my lips feeling dry or cracked. The applicator is a dream — I used the pointed tip to apply the product around the perimeter of my lips, and then the wider area to fill in my entire lips. I applied Shake Down — the perfect nude for my skin tone — in the morning and it still looked freshly applied by the late afternoon! If you're looking for a product you don't need to re-apply every couple of hours, look no further.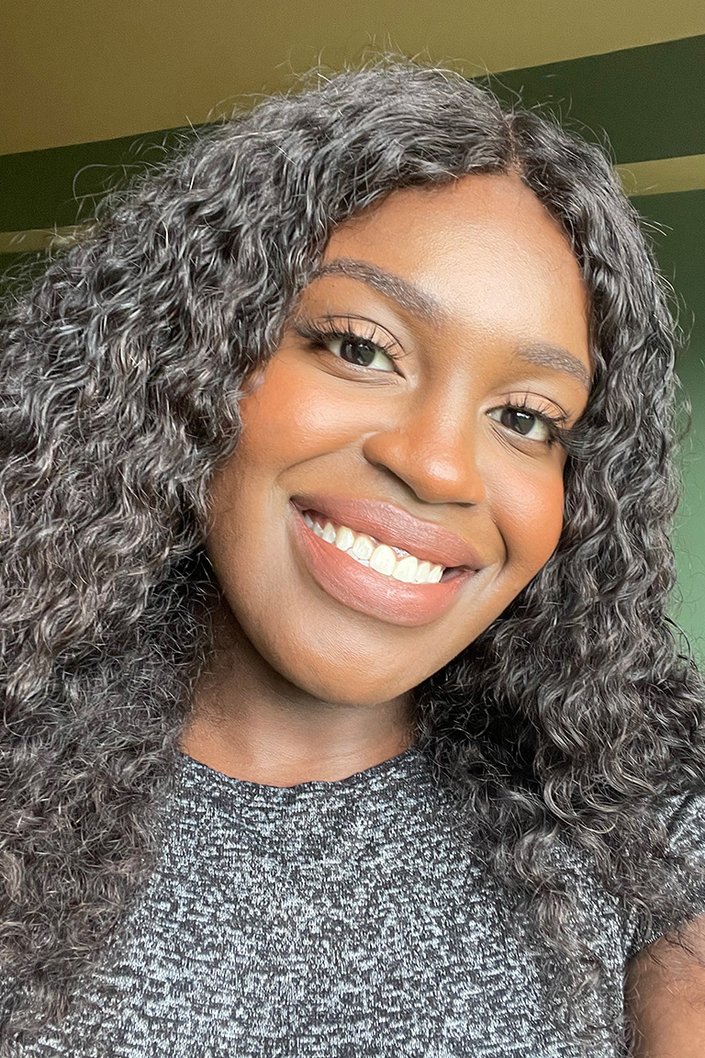 Ariel, Associate Editor
Shade: Barely Sunset
I love a long-wearing lip, but I usually shy away from liquid lipsticks because I find them drying and difficult to apply. That's not the case with the L'Oréal Paris Infallible Pro Matte Liquid Lipsticks. The pointed applicator makes it incredibly easy to get a crisp line without a lip liner (because who has time for that?) and as long as I prep my lips with a lip balm, the finish is matte but not uncomfortably so. I'm also incredibly impressed with the staying power — it lasted all day when I tested it, even through multiple meals.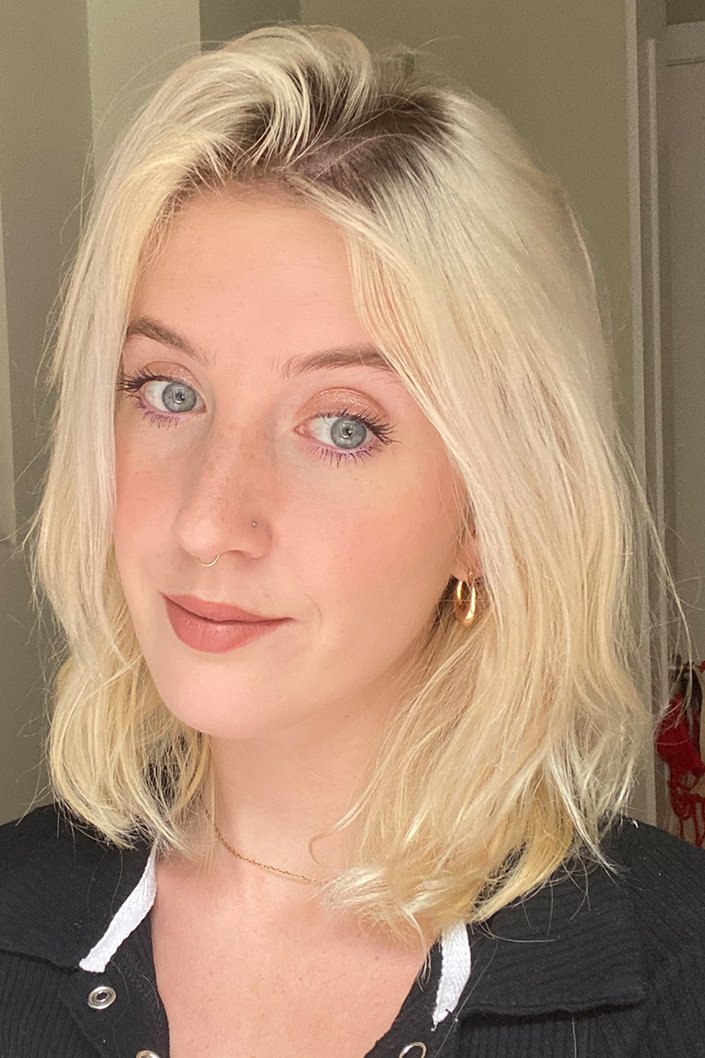 Photos: Alanna Martine Kilkeary, Sarah Duvivier, Ariel Wodarcyk, Katlyn Pierre, Mary Honkus
Read more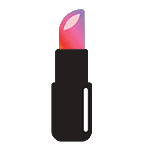 Back to top