See What Maybelline Mauve for Me Lipstick Looks Like on 6 Different Skin Tones
May 28, 2019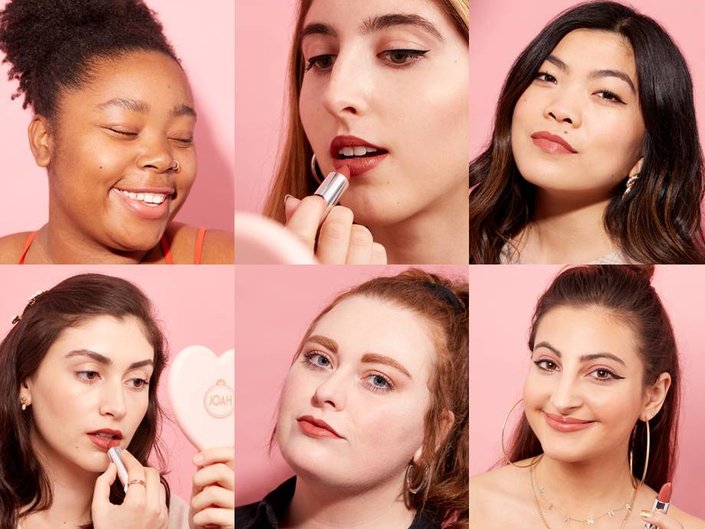 When Maybelline New York debuted its five-color line of "universal" shades, we were cautiously optimistic. While we're no strangers to choosing a shade after seeing it look stunning on someone else, it's another thing entirely when you're promised it'll look good, regardless of who swipes it on their lips. But being the curious beauty editors we are, we couldn't resist taking Mauve for Me — a deep pink hue — for a spin. Keep reading to see how it looks on six different editors with very different skin tones.
Tembe, Associate Editor
I was surprised at how light this shade turned out on me, considering how dark it was in the tube. And although it's a little lighter than what I would normally go for, I think it looks nice with my skin tone. If I were to wear this on a daily basis, I would probably throw on a deep brown lip liner to give it a little more dimension and a swipe of gloss to add a little more shine.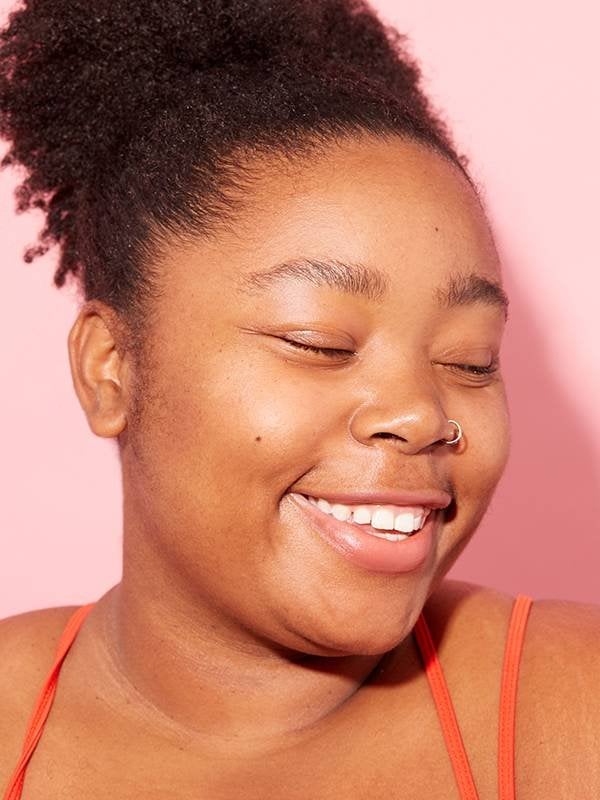 Alanna, Associate Editor
I'm not one to reach for a pink lipstick, which is why Maybelline Mauve for Me was completely out of my comfort zone. Upon actually swiping it on, though, I was pleasantly surprised. It mimicked the natural pink of my lips and actually looked extremely neutral and natural, in a "my lips but plumper, pinker and fuller" way. While I can't see myself wearing this every day, it's definitely a perfect choice for when I want to keep it natural.
Marisa, Associate Editor
I'm not exaggerating when I say that I am in love with Maybelline Mauve for Me. I've been wearing it nonstop since I first got ahold of my own, and it leaves my lips with a shiny mauve-brown shade I can't get enough of. The formula goes on really smooth and sits comfortably on my lips. I highly recommend this formula to those of you who want an affordable drugstore shade that complements your skin tone — and brings in all the compliments.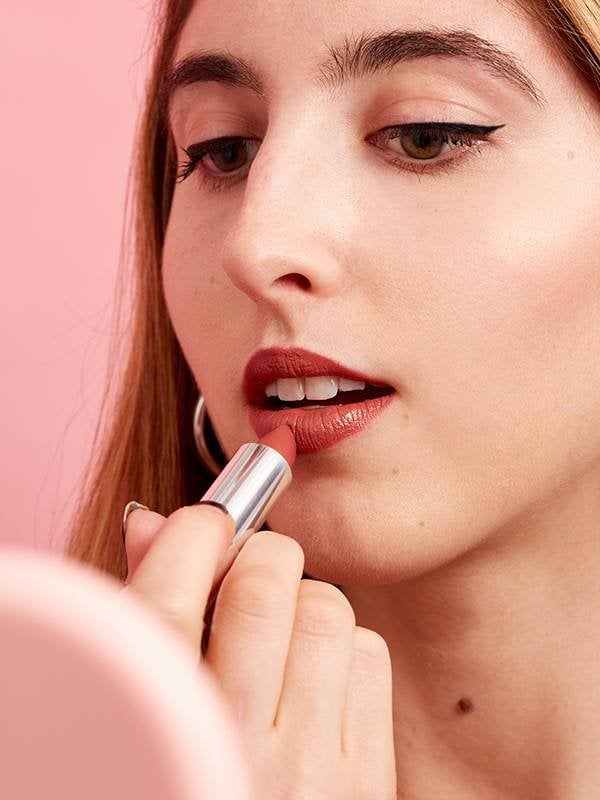 Jillian, Social Editor
I'm in between "perfect pink" lipsticks right now, so when I tried Mauve for Me, I was happy to finally have found a pink that I can wear on the daily. I would personally classify this as a "nude pink" because it could honestly work with any look, whether that's something subtle for work or an elevated vibe for a special occasion. I'll definitely be keeping this in my purse for when I want a pop of color, but nothing too out there.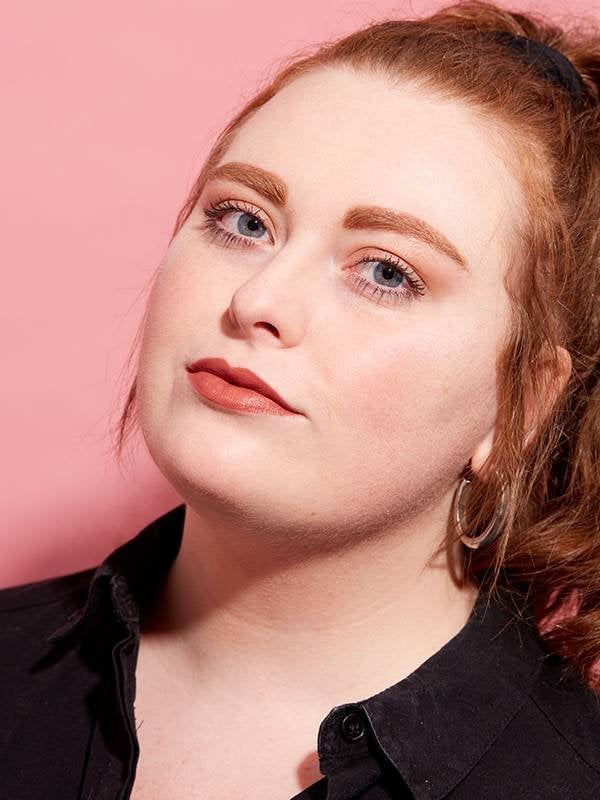 Jessica, Assistant Editor
I was genuinely impressed by how stunning Maybelline Mauve for Me looked on every single one of our editors. How one single lipstick shade can complement everyone's skin tone is beyond me, but it worked and I'm totally here for it! I like how nourishing the formula is and the subtle shine it leaves on your lips. With summer coming up, it's a great hydrating lipstick option. It also smells amazing so that's a plus, too!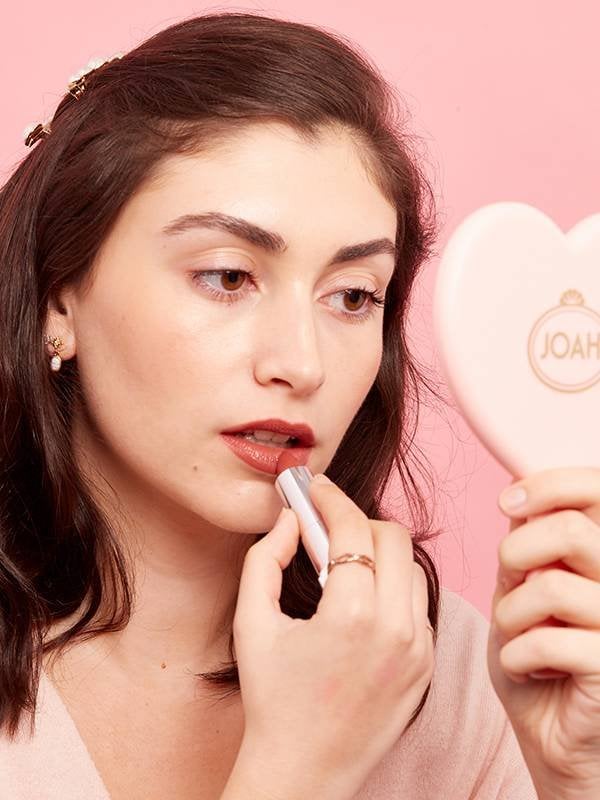 Carrie, Assistant Editor at POPSUGAR
Reds, oranges and browns are typically where I feel most comfortable on the lipstick spectrum. I rarely venture into the pink territory, but when I do, it's strictly with shades of mauve and dusty rose — and I think I found my new perfect shade. I love the way this hue complements my skin tone; although it's on the deeper side, it wore more like a vibrant version of my natural lip color. Not to mention, it's super hydrating and has impressive one-swipe coverage.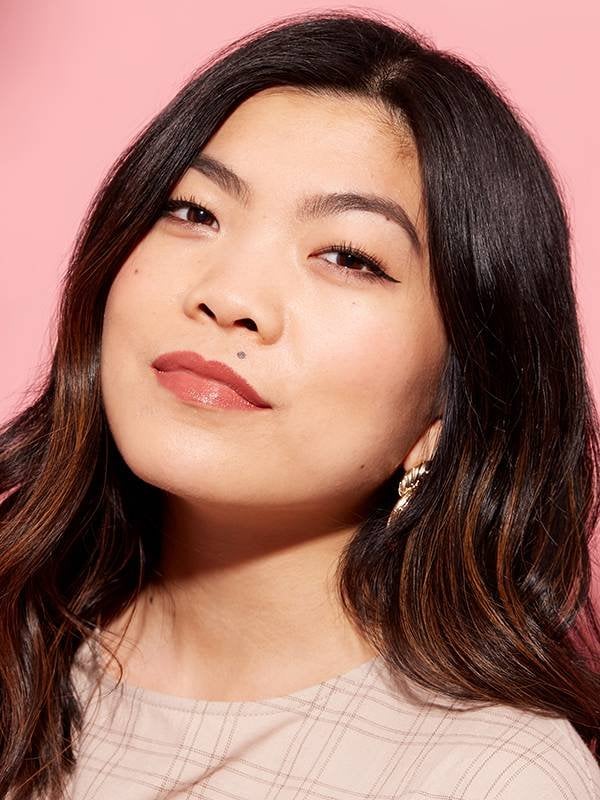 Read More:
4 Beauty Editors Share Their Favorite Lipstick-and-Liner Combos
9 Matte Lipsticks That Belong in Your Makeup Bag
These Are the Best Lipsticks for Making Your Teeth Look Whiter
Read more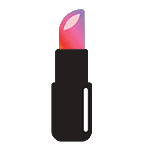 Back to top