These Liquid Lipsticks Use Color Science to Evoke Different Emotions
June 06, 2023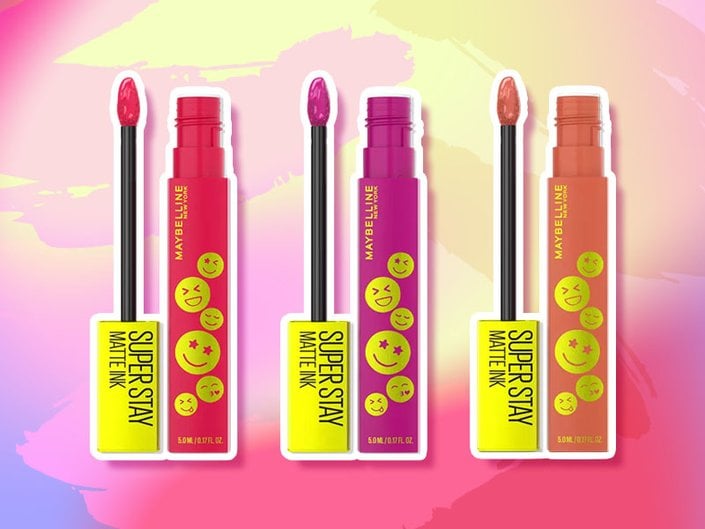 There's no denying the power of swiping on a lipstick you love. Whether it's a classic, goes-with-everything nude, a daring purple or a jolt of red, lipstick can transform or subtly enhance your look in seconds. That's why we're so excited to try the new Maybelline New York SuperStay Matte Ink Moodmakers, a line of nine limited-edition liquid lipstick shades that were designed using cognitive color science to help set your mood and encourage positive emotions.
"We chose to develop a lip range because the lips are an area of the face where consumers can be especially playful, bold and statement-making," says Abigail Hoke, the director of global product development at Maybelline New York and developer of the Moodmaker range. "Coupled with our beloved SuperStay Matte Ink, with up to 16 hours of wear, we thought of no better place to set the mood!"
Below, we spoke to Hoke to find out more about each shade and the science behind them.
The Color Science Behind the Maybelline New York SuperStay Matte Ink Moodmakers
To develop the nine shades of the Maybelline New York SuperStay Matte Ink Moodmakers, the Maybelline New York team put people's responses to color to the test using four different methods: a verbal questionnaire and three physiological reactions (eye tracking, perspiration measurement and heart rate monitoring). From there, the team came up with three feelings they wanted people to associate the new lipsticks with — "energy, delight and relaxation."
"By understanding the link between lip colors and the emotions they generate, we can create the perfect products to complement and enhance your mood and aspirations," says Hoke.
The lipsticks have the same non-drying, matte finish and 16-hour wear as the classic Maybelline New York SuperStay Matte Ink Liquid Lipsticks.
The Maybelline New York SuperStay Matte Ink Moodmakers Shades
According to Hoke, this "neo-lavender" shade shifts from pink to blue undertones depending on your natural lip color. Paired with a sparkling duochrome eye, this would be such a cool take on the mermaid-core trend.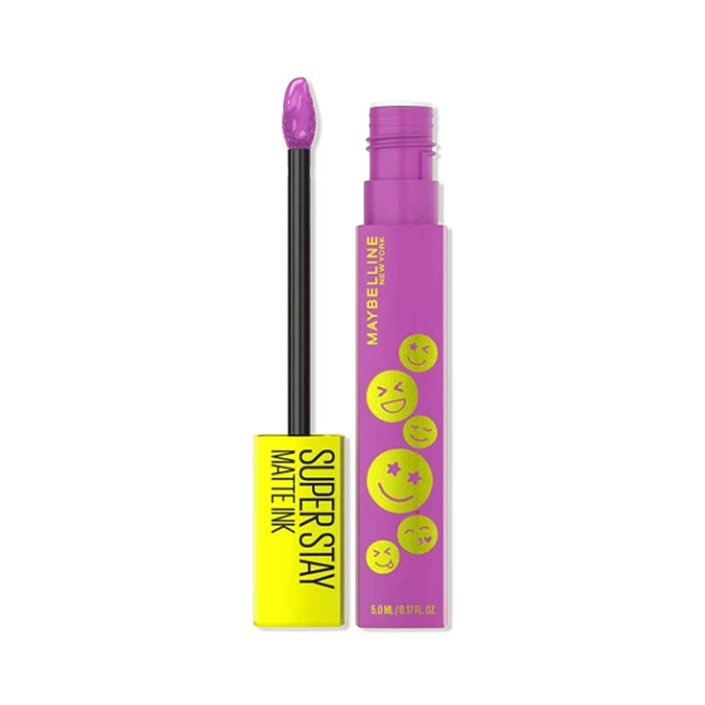 Described as a "midtone yellow nude," Hoke says this lipstick is all about encouraging a "stress-relieving vibe." We think it's especially flattering on medium and tan skin tones with olive and golden undertones, or paired with a dark lip liner on deep skin tones.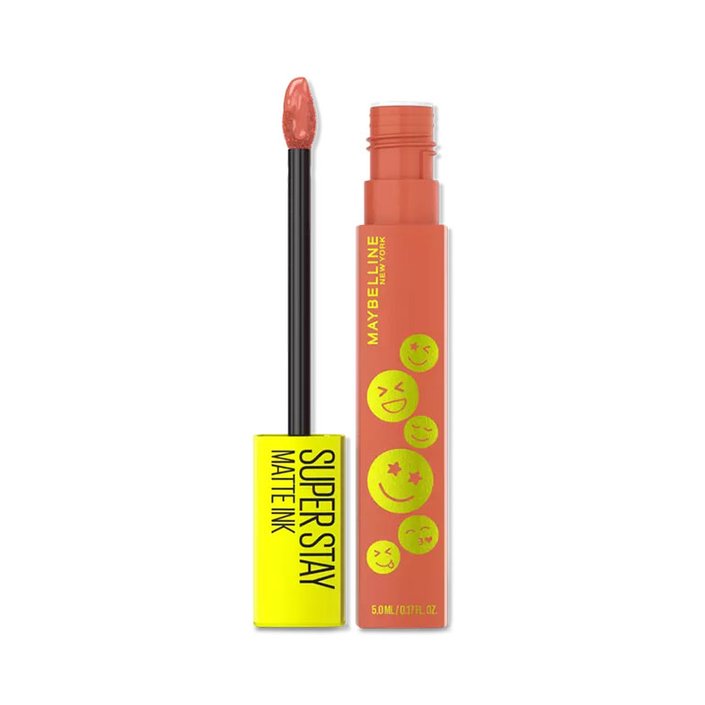 In their studies, the Maybelline New York team found that coral was associated with "a sense of indulgence," making this hot orange the perfect shade to swipe on for a day spent relaxing in the sunshine (with your SPF on, of course).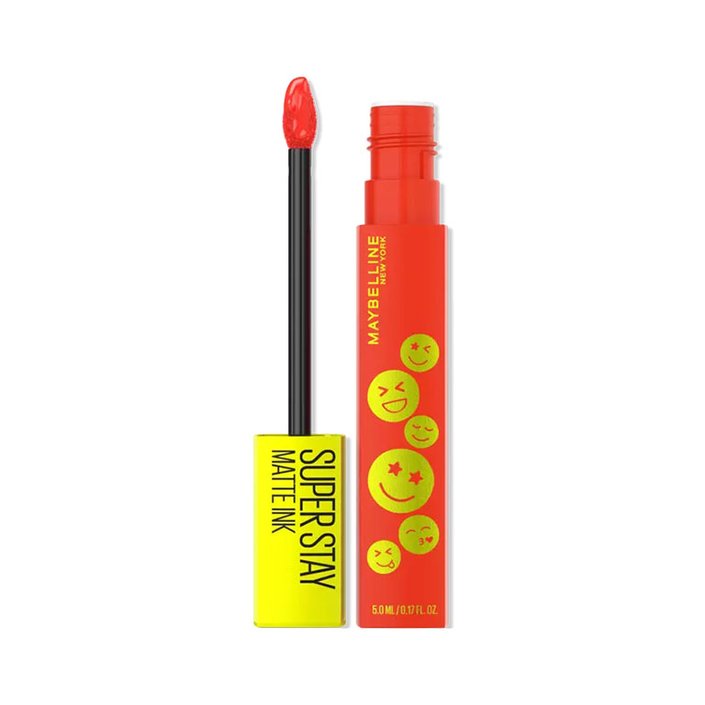 True to its name, Hoke says Energizer was "designed as a pop of color to bring a jolt of energy." It's an electric coral that will complement any skin tone.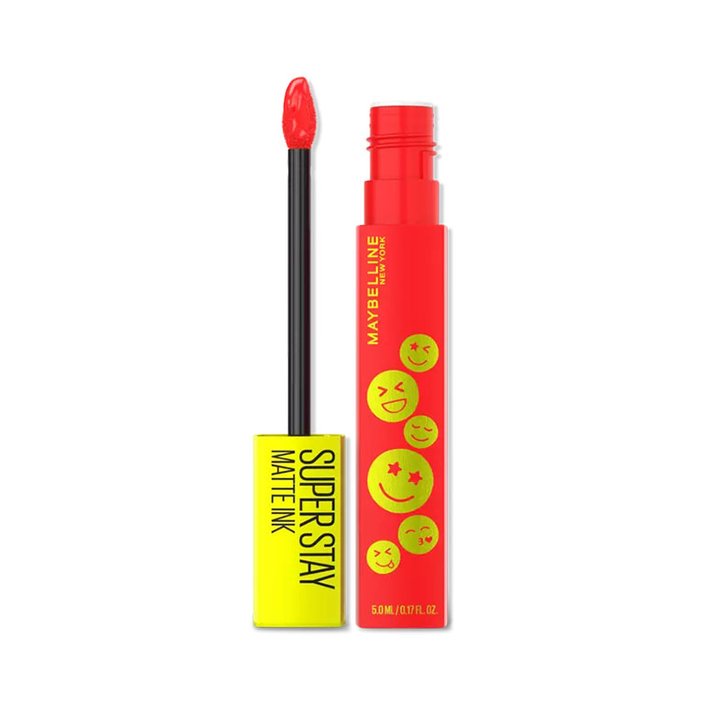 "This energetic orchid takes us straight to the thrill of summer weather," says Hoke. We love the way this lip color looks with a wash or shimmery taupe or bronze shadow on the lids and a glowy, fresh base.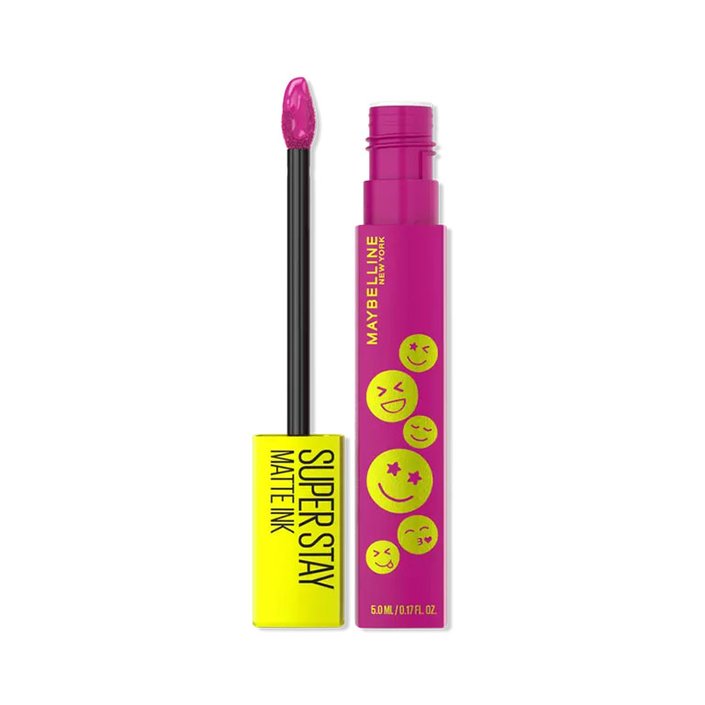 You can never go wrong with a warm-toned pink-y nude hue like De-Stressor. Hoke says the shade was designed to give lips a "healthful" flush of color.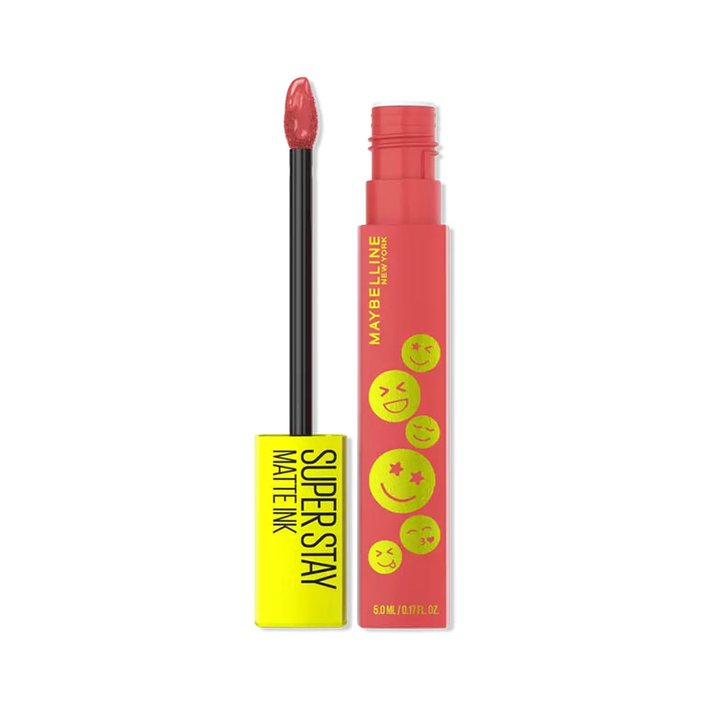 If red is your signature lip color, you'll want to pick up this universally flattering shade with neutral undertones ASAP. It won't fade or transfer for up to 16 hours, which is sure to make people wonder how your red lip could stay so flawless.
Inspired by the indulgence of roses, this luxurious reddish-pink gives lips a bright, freshly bloomed burst of color that generates joy.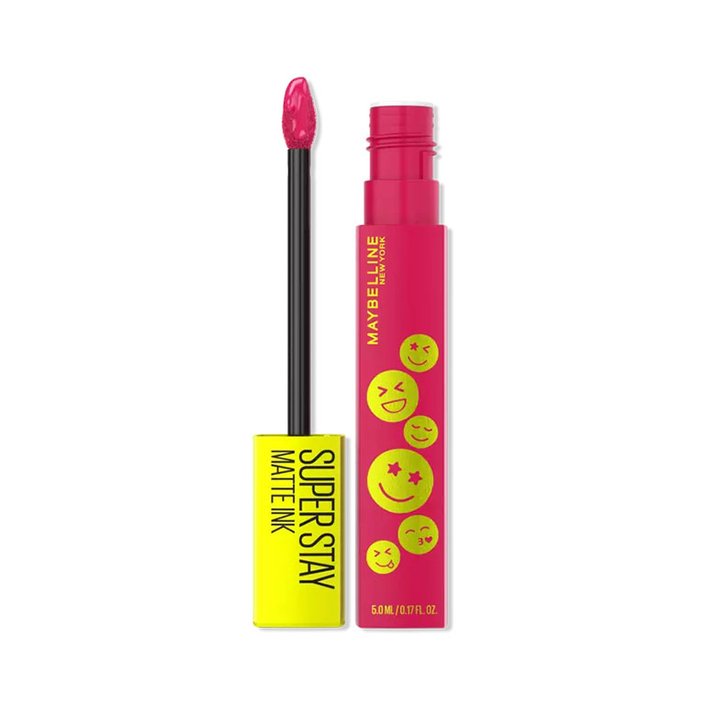 "Harmonizer reminds us of the richness of an indulging treat — think of your favorite rich chocolate or red wine," says Hoke. It's a rich brick shade that's reminiscent of '90s beauty trends.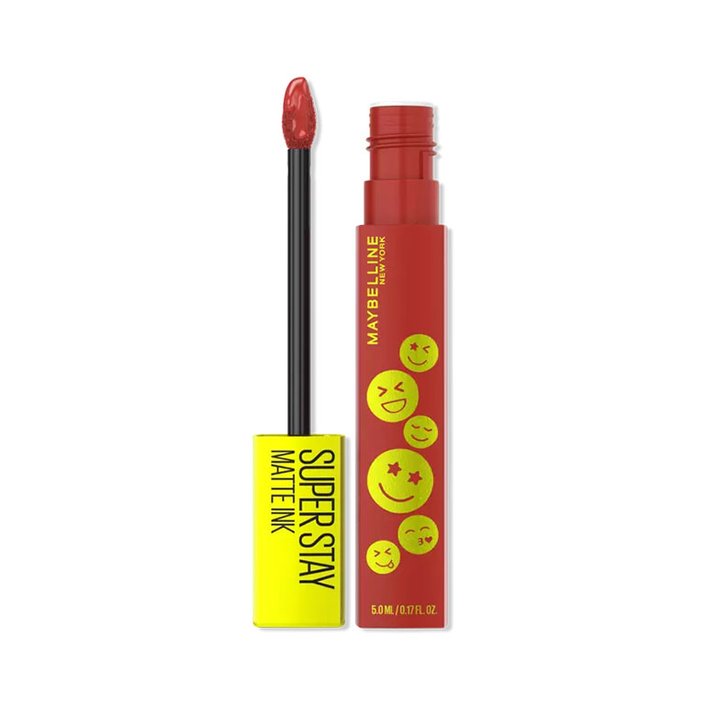 Read more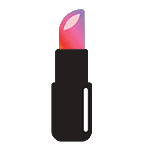 Back to top