Give 'Em Some Lip
March 07, 2017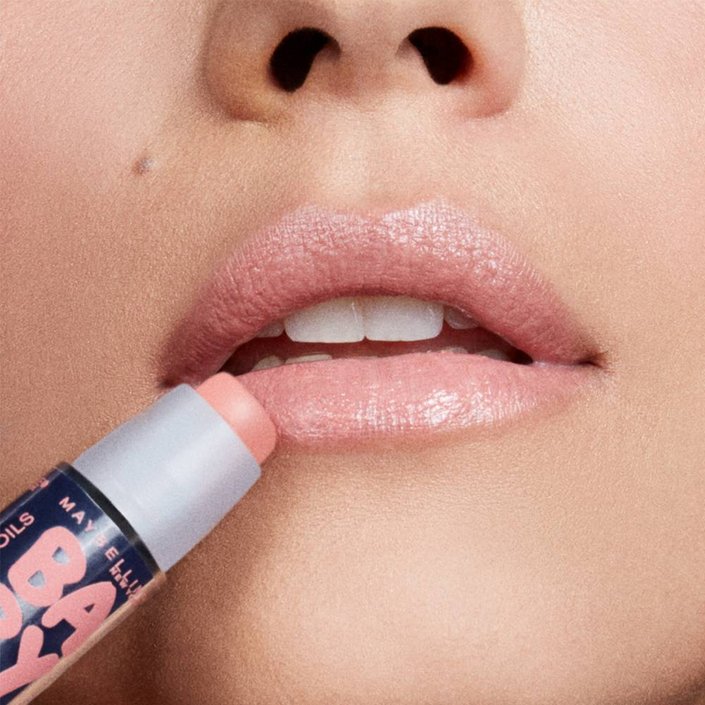 News flash: Spring is almost upon us. And what's synonymous with that bright and sunny spring weather? Equally bright-colored lips! And while we cannot wait to swipe on the hottest shades of the season, our winter-ravaged lips are not exactly ready to roll just yet. As you know rocking the perfect lipstick shade requires a soft smooth pout, and the chilly temps have left ours looking a bit worse for the wear. But don't you worry: Not only are we gonna give you tips on how to get your lips in tip-top shape for spring, but we're also here to help you find the right hue just for you. Yep, consider this your crash course in spring lipstick.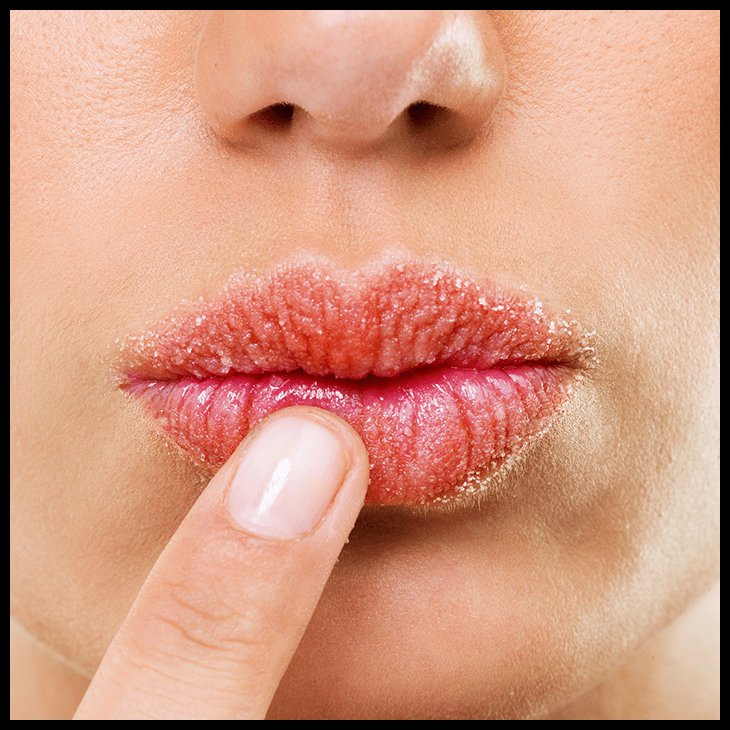 How To Get Bright-Colored Lips
Step 1: Watch What You Eat
Believe it or not, diet and lifestyle can play a role in the drying out of your lips, especially if you've got certain allergies or intolerances. "Someone with lactose-induced eczema may experience dryness on the lips, or around the eyes, and nostrils regions," explains makeup artist Emily Oliver. Alcoholic beverages, salty foods and cigarettes may also cause dehydration in the skin, so pay attention to what you're consuming and steer clear of these things if your lips are beginning to feel dry, look flaky or have any irritations. Since fragrance has been known to sometimes cause irritation, look for fragrance-free lip balms that restore moisture and protect the delicate lip skin, like Kiehl's Lip Relief (which is allergy-tested and safe for sensitive skin) and reapply as often as needed, but at a minimum of twice a day.
Step 2: Exfoliate Wisely
To get the right lipstick application, you first need a smooth, clean palette to start with. Just like your facial skin, it's important to exfoliate and moisturize your lips on the regular, says Oliver. First press a warm, moist washcloth against your mouth for a full minute to saturate lips before exfoliating. "Gently run a clean, never-used blunt toothbrush — dry, with a little water or with coconut oil — over the lips in small circular motions," she advises. "Or you can use a lip scrub. Sugar lip scrubs tend to be gentle, so work it into the lips using small circular motions for about 20 seconds. Then rinse it off with warm water," advises Oliver. "Start by exfoliating once a week, then gradually build up to once every three days, then once every other day," she adds. The goal is to get you and your lips accustomed to doing this treatment, and keep them from getting dry or flake-prone again.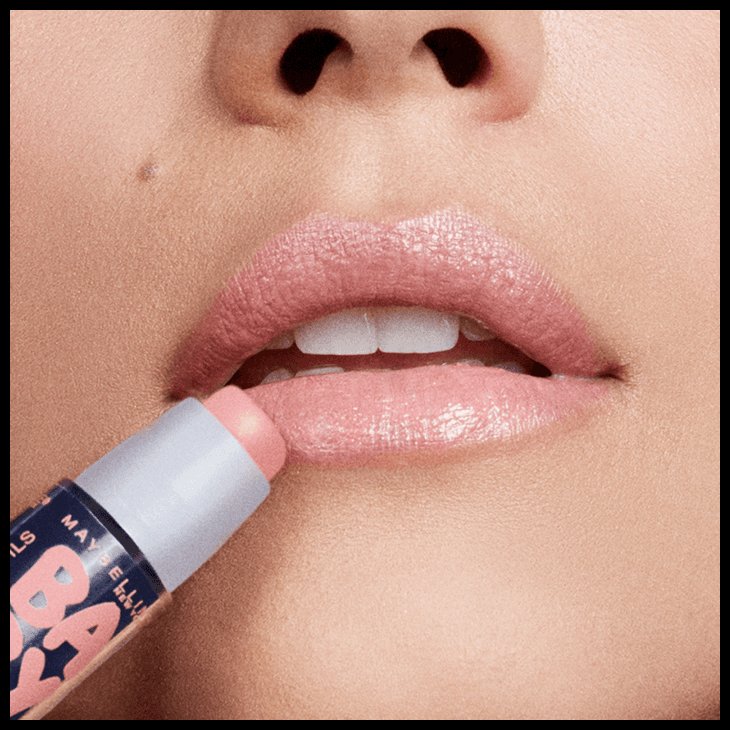 Step 3: Find Your Shades
Now that you've got the perfect pouty palette to work with, it's time to find the right lip color for your skin tone. And while we're all about experimenting with any and all shades, there are certain hues that work best for you. Here's a little test to help you determine what undertones you have: Look at the veins on your wrists in natural light (by a window or stand outside). If they look blue, you have cool undertones. If they have more of a green tint, you're warm.
If Your Skin Has Neutral or Cool Undertones
For fair skin
Opt for pinky-mauve, nude or bright reds. "Try Maybelline's Baby Lips Color Balm Crayon in Pink Smooch, Refreshing Red or Playful Purple," Oliver suggests. "I love that these are tints, and totally buildable so you get the color intensity you want." The coolness (or blue) undertones in pink and vivid red play perfectly off the pink undertones in your skin and help brighten a pale complexion.
For medium or olive skin with neutral undertones
Go with a cranberry, caramel, rosy pink or brick red. Try Lancome L'Absolu Rouge in Berry Noir, Mars or Champagne. Because your skin has the perfect blend of undertones, you can carry off a bolder shade without it feeling dramatic. Plus, they'll add an overall glow to your face.
For those with a deeper skin with neutral undertones
Oliver's go-to is a soft plum like YSL Rouge Pur Couture 54 Prune Avenue. But you look equally gorgeous in raisin or wine shades too. The rich hues offer color that softly pops against your dark skin tone.
Warm Undertones
For light skin with warm undertones
Oliver recommends light beiges and/or soft peach. "I love Urban Decay's Vice Lipstick in Weirdo," she says. It adds a hint of pigment and color but won't overwhelm your complexion, and blends nicely with the warm peach tones in your skin.
For those with medium/olive skin
Try brown lipsticks, bronze, copper or brick reds. They add depth and warmth to your complexion. "Giorgio Armani Rouge Ecstasy Lipstick in 201 Cashmere is a personal favorite, with the 202 Milano shade being a slightly bolder version," says Oliver.
For those with deeper skin
Go for honey, ginger, deep red or coppery bronze. They add a bold richness and illuminate your skin tone. Try NYX Pin Up Pout Lipstick in Boundless, Revolution or Rebel Soul.
Gold/Brown Undertones
For those with lighter skin and a golden undertone
Go with cherry pinks, says Oliver. "I cannot get enough of YSL Volupté Tint-In-Oil Number 5," she raves. "It is buildable, soft, and definitely moisturizing."
If you have medium/olive skin with golden brown undertones
Go with a deep rose or berry like Lancôme Shine Lover Lipstick Inattendue, says Oliver. You might also love raspberry and shimmery light brown shades which add a sun-kissed glow.
For a deeper tones with golden-brown undertones
She opts for rich reds and magentas. "Urban Decay Revolution Lipstick in Shame is a personal favorite," she says.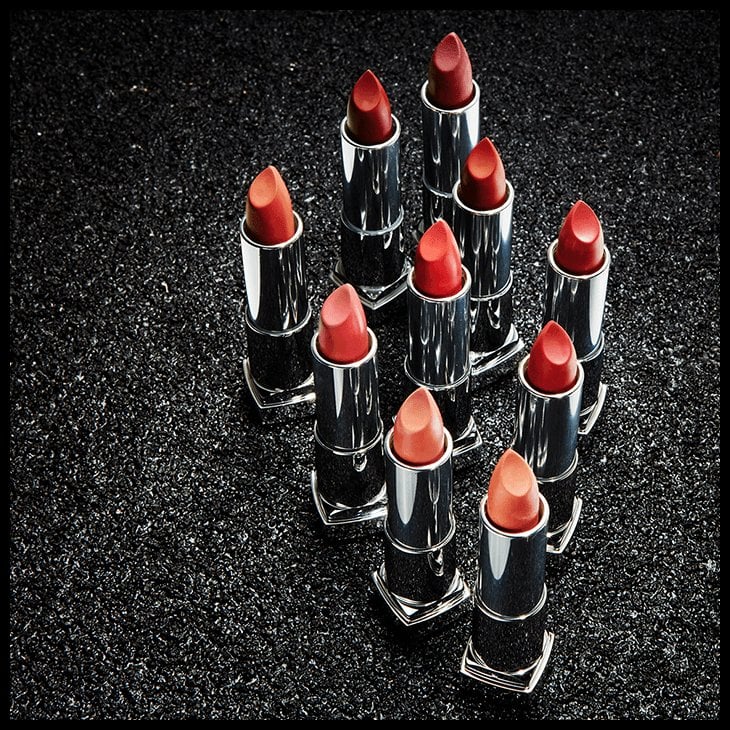 **What's your go-to spring lip shade? Spill in the comments below!
Read more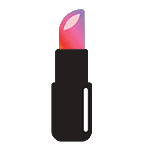 Back to top