This pH-Reacting Glassy Lip Tint Is the Lippie of the Makeup Future — Here's Why
August 01, 2019
There are not a lot of beauty innovations that make us feel like we're time traveling a la Zenon, Girl of the 21st Century, but when we see something with a unique texture, shade range or pH-reacting nature that make us exclaim Zetus lupetus! — we have to share. That's where the Urban Decay Vice Lip Chemistry Glassy Lip Tint comes in — a brand new innovation from the most recent Stay Naked Collection that dons pretty much all of the above.
The lip tint contains a glassy, almost sheer balm finish that can build up to major color with a few coats or leave behind a subtle hint of pigment with just one. What makes this glassy lip tint so unique is its ability to change shades based on your lips natural pH level, which means that each shade will look different based on its wearer. After applying, wait a few minutes before the color fully develops, and if you prefer to wear the lippie as a stain instead of a gloss, wipe off the top layer to reveal long-lasting color for up to five hours. The duality of this product is what makes it feel so cutting edge! We can't wait to see what other futuristic innovations the brand has in store.     
Vice Lip Chemistry is available to buy now on UrbanDecayCosmetics.com — we don't know about you, but our inner Supernova girl can't wait.
Read More:
The Best Translucent Setting Powders
How to Pick the Best Makeup Primer for You
The Glowy Makeup Look to Pair With White Outfits
Read more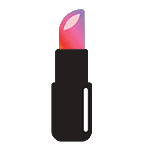 Back to top