Our Editors Tried Six Shades From Valentino Beauty's New Line of Luxe Lipsticks
August 11, 2021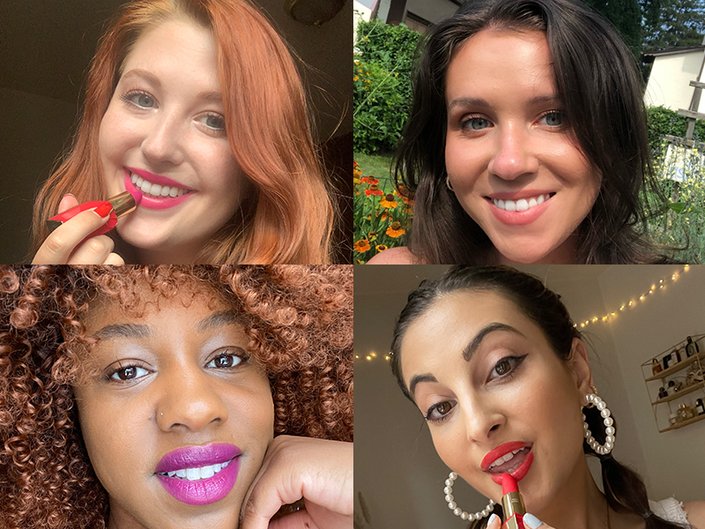 ICYMI, lipstick is back and it's high time to show off a statement lip. When Valentino Beauty dropped the Rosso Valentino Lipsticks in 50 punchy shades, ranging from deep reds to vibrant pinks and purples, six lipstick-obsessed editors couldn't wait to put the formula to the test. Read on to find out if the formula lives up to the hype.
Alanna, Assistant Managing Editor
Shade: Fierce Orange
I love a good bright lipstick during the summer. So, it's no surprise that I jumped at the chance to test out this electric orange shade. It took me two swipes to fully saturate my lips and the pigment didn't skip or smudge in the slightest. The consistency is creamy, pigmented and bold, just the way I like my lipstick. I wore this for a full day and only needed to touch up after eating, so it's a 10/10 in my book, and definitely a must-have if you, too, want an eye-catching neon lippie for summer.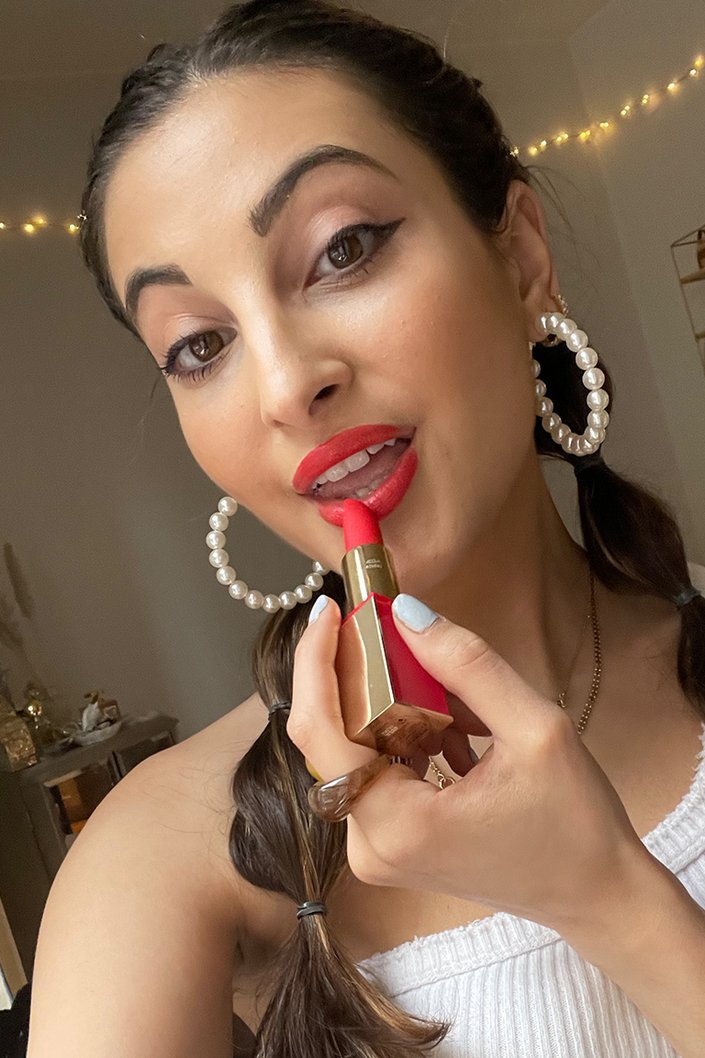 Shalwah, Senior Editor
Shade: Unconventional Babe
When you name a lipstick Unconventional Babe, it's almost like you're summoning me! This deep fuchsia shade is exactly what I need to get back to loving my favorite makeup product: lipstick. It's the kind of color that elevates your look and gives you some polish even when you're not wearing any other makeup. It also glides easily onto the lips and sits comfortably all day, which is important since it's about to become my go-to for the rest of the season.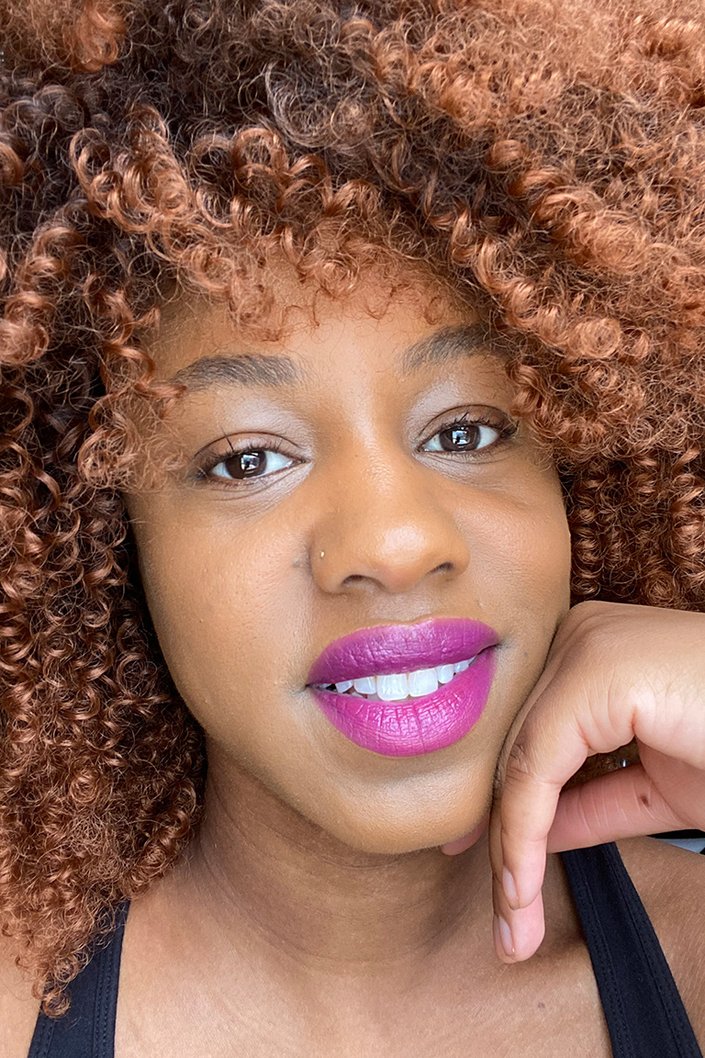 Ari, Associate Editor
Shade: Ethereal Red
I love a bold red lipstick, and Ethereal Red is no exception. It's the perfect blue-based crimson with a semi-matte finish that glides, not drags, onto the lips. I have a feeling this will become my signature red. Not only can I not get enough of the color, I'm obsessed with the hot red and gold tube it's cased in.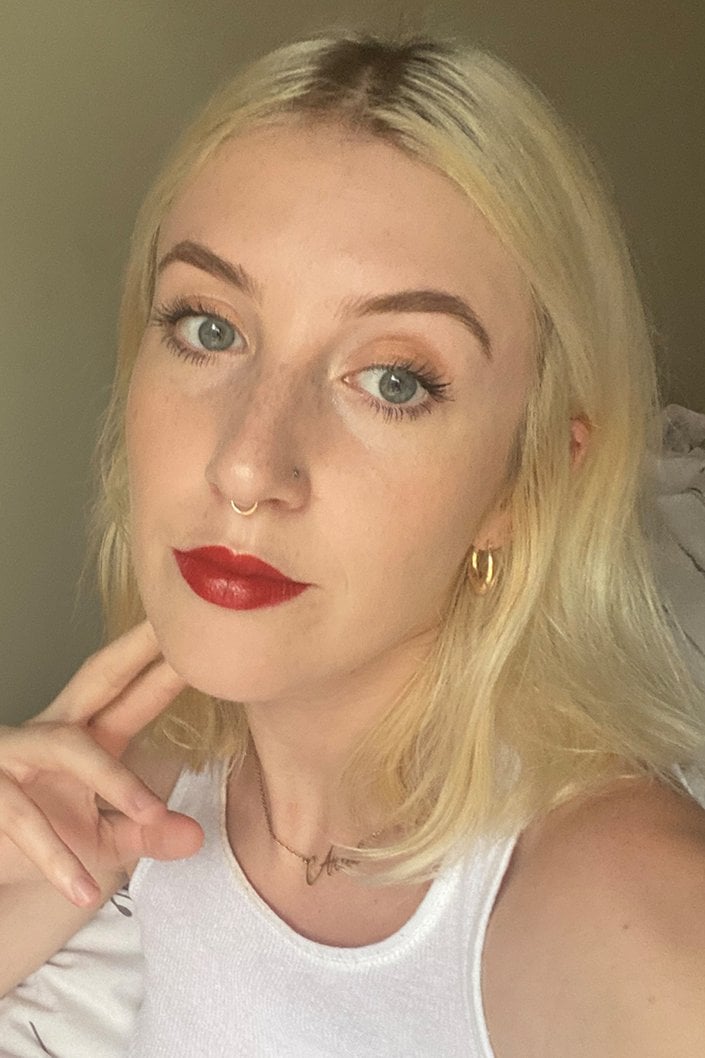 Mary, Associate Editor
Shade: Pink is Punk
It's one thing when a product's packaging is gorgeous, but the best thing is when the makeup inside works just as beautifully — and that's the exact case for this new lipstick from Valentino. One gentle swipe of the unique V-shaped lipstick bullet precisely defines and fully saturates my lips with a vibrant pop of color that is totally kiss- drink- and food-proof. Right now, my favorite color is Pink is Punk: an electric fuschia shade that commands attention. Once I finish this bullet (trust me it won't last long) I can't wait to pop one of the 49 other shades into the refillable container.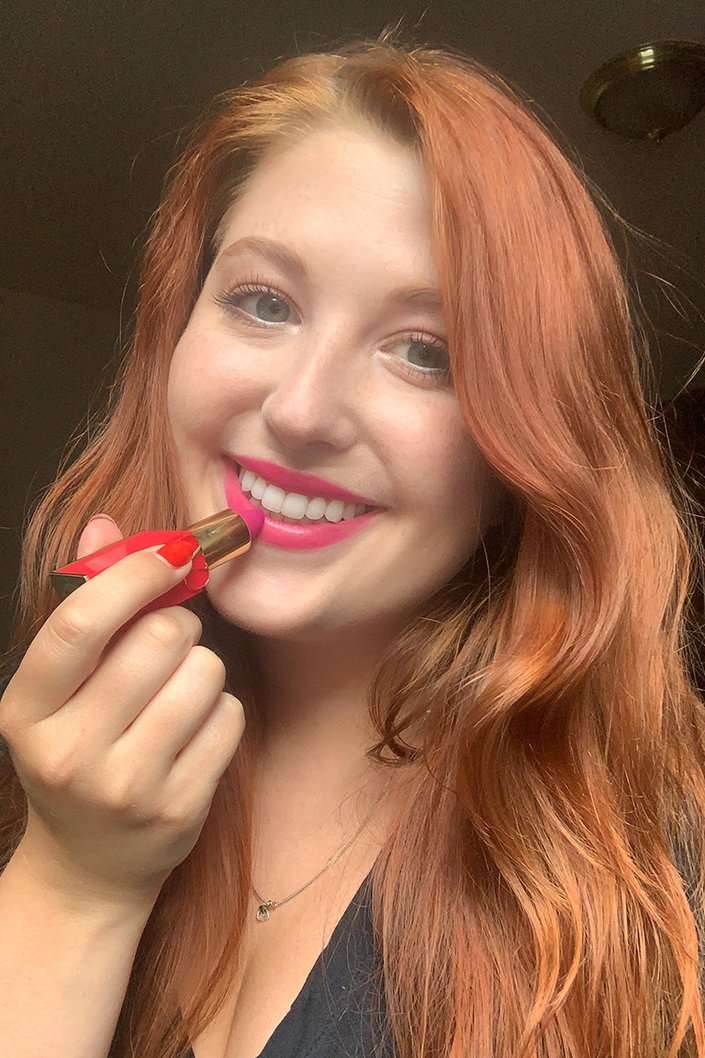 Alyssa, Assistant Editor
Shade: Soft Sienna
I'm just now beginning to wear lipstick more regularly again, and this gorgeous, peachy-coral shade provides the perfect balance between keeping me in my comfort zone and adding a bit of pop to my lips. The formula is smooth and creamy without looking heavy on the lips. Plus, the shape of the bullet makes it easy to define my lips with precision.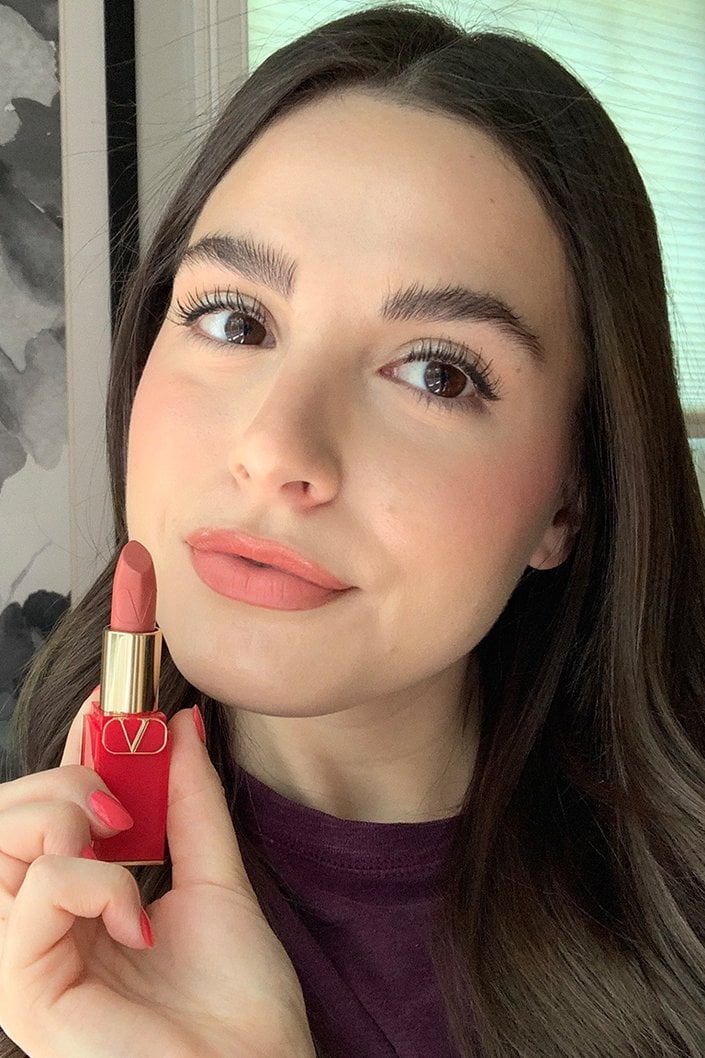 Caitlyn, Assistant Editor
Shade: Ode to Natural
First things first, have you seen the packaging? The firetruck red exterior is both bold and inviting, which is everything I could hope for in a lipstick. Because I have such light features, I like to keep my lipstick shade on the neutral side and Ode to Natural is my dusty rose lipstick dream come true. After smoothing the ultra-creamy formula onto my lips and puckering a few times, I couldn't have been more pleased with how gorgeous the color payoff was. The best part? It stayed put through hours of catching up with friends and sipping on summer cocktails.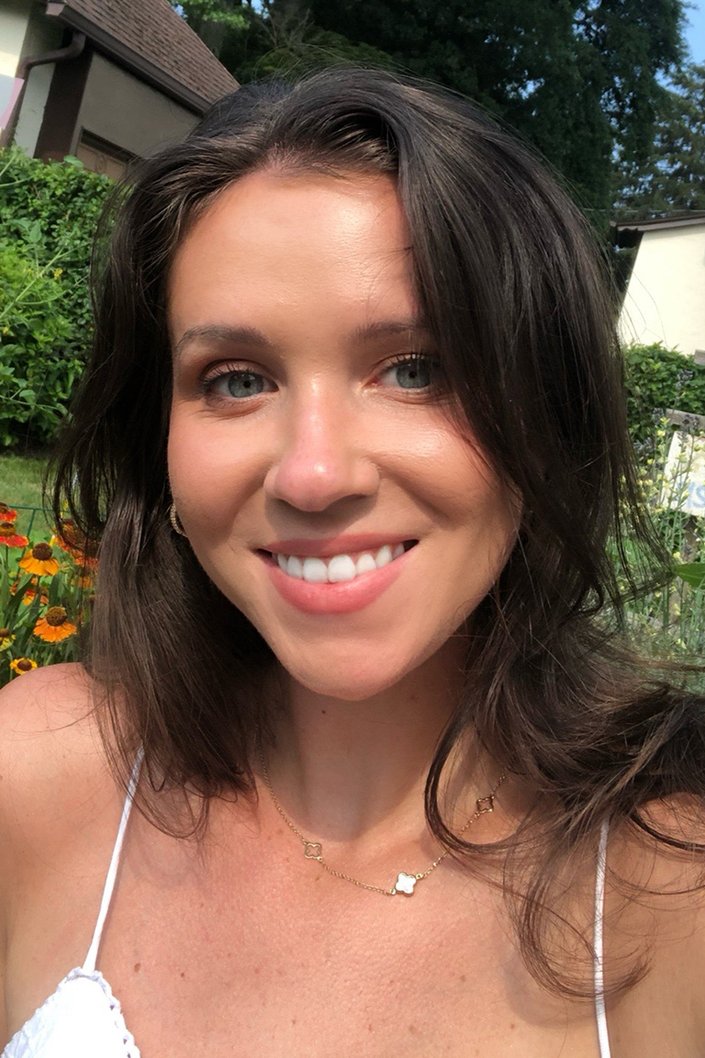 Photo Credits: Alanna Martine Kilkeary, Shalwah Evans, Ari Wodarcyk, Mary Honkus, Alyssa Kaplan, Caitlyn Martyn
Read more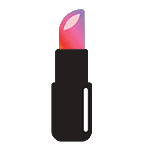 Back to top