Why the YSL Beauty The Slim Velvet Lipstick Is the Perfect Everyday Lipstick
September 23, 2021
In my opinion, YSL Beauty is the créme de la créme when it comes to luxury beauty — not only are the products aesthetically pleasing, but the formulas are just as beautifully crafted. Though I love just about every product, my favorite has always been the Rouge Pur Couture The Slim Matte Lipstick for it's richly pigmented hues and unique bullet shape. When I found out the brand was launching The Slim in a new velvet finish, I was beyond excited. And let me tell you — the new formulation may be even better than the original. Keep reading for why this lipstick has become my ultimate go-to.
YSL Beauty The Slim Velvet Radical Matte Lipstick Review
The beautiful details of this lipstick start in the packaging. The sleek matte and lacquered black rectangular tube is like a miniature work of art that is just begging to be picked up. It's one of those products that deserve a front and center spot on your vanity.
The artistry continues with the lipstick itself. The innovative square-shaped bullet allows you to seamlessly line and saturate your lips in a single swipe. Infused with silky oils, the lipstick glides onto lips like butter and leaves a rich semi-matte hue. It's hard to choose just one color when there are 11 shades, but my current favorite is 301 Nude Tension, a beige-nude perfect for everyday wear.
To test it's durability, I recently wore this lipstick to a wine and food festival. I swiped it on in the morning and forgot I was wearing it — it sits so comfortably on my lips and keeps them moisturized throughout the day. Through dozens of wine tastings, the color stayed put, though I did have to reapply in the center of my lips after eating a few pierogies. The edges stayed completely intact though, as if I was wearing a lip liner with no cracks or bleeding.
I've worn this lipstick almost every day since receiving it and there's no doubt in my mind that I'll use the whole tube (a near impossible feat!). I don't say this often, but this is a lipstick I need in every single shade.
Read more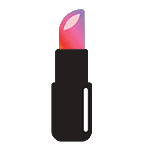 Back to top