5 Reasons You'll Fall In Love With the New YSL Slim Matte Lipstick
September 24, 2018
Something you should know about us here at makeup.com is that we rarely meet a lipstick we don't like. Don't get us wrong — there are some lipstick formulas in the world that could use a little work. Perhaps they could be more long-lasting, budge-proof or maybe even have prettier packaging. In our mental list of our favorite lipsticks, on the other hand, things get a little more selective and have to hold up to very serious expectations. We're excited to announce that a newly-released matte lipstick just made its way onto our list of editor-approved lipsticks. Behold, YSL Rouge Pur Couture The Slim Matte Lipstick — the slimmest, so-pigmented-it's-drool-worthy matte lipstick you need to have on your radar.
So if you haven't already ditched us to check out all 17 matte shades of lipstick, it's about time that we vent to you about why we (and you, and beauty lovers everywhere) are about to become obsessed. Our reasons, ahead.
REASON 1: It Doubles as Lip Liner
One thing that makes this lipstick unique is that it's not only appealing to the eye, but the square shape also helps you apply the product to your lips with precision — so much so you can even ditch your lip liner. David Winters, Director of Education and Artistry at YSL Beauty explains how to apply it to reap the lip-lining benefits: "Use the high point of the square bullet to line your Cupid's Bow. Start at the center of the lip moving outward. This application will help you achieve a neat, clean and beautiful result."
REASON 2: You Can Apply it in One Stroke
Following the aforementioned instructions by Winters, you can apply the formula in just one stroke for your upper lip and then one stroke for your bottom lip. We recommend that you get yourself comfortable with the applicator before going for it — but if you're feeling extra confident, do your thing. You can always go in with a little lip liner or concealer if things go south.
REASON 3: You Can Fit it Anywhere, Really
This lipstick is called "super-slim" for good reason: It can fit just about anywhere you need it to. It's perfect for nights out when all you have on your person is a tiny clutch full of essentials, in your pocket to have at the ready at all times, or on your desk to double as a luxe piece of decor (we'll never get sick of that classic gold YSL packaging).
REASON 4: The Shades Are Too, Too Good
The fact that this lipstick comes in 17 shades is one part exciting because they're all gorgeous to stare at but one part scary because we need them all in our lives, ASAP. Three matte shades we think you'll want to covet for fall and winter are a true-red shade named Rouge Paradoxe, a rusty neutral named Ambiguous Beige and a rich, statement making dark purple shade named Fuschia Excentrique. No matter your decision, you really can't go wrong.
REASON 5: It's So Pigmented, You Might Lose Your Sh*t
Swatch one of these babies, and you'll probably scream because the pigment is just that good. The creamy formula glides on to give your lips (or arm, if you're a serious swatcher) ultra-full color that you won't be able to stop staring at.
To see how you should apply this lipstick IRL for best results, check out this video tutorial from BlueMercury below.
Read More:
I Wore IT Cosmetics Oil-Free Matte CC Cream for 12 Hours — Here's My Review
The Easiest 6-Step Natural Makeup Tutorial
A Camila Coelho x Lancôme Lipstick Collection Is Coming — And They're So Pretty, We Need All 10
Read more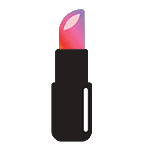 Back to top