The YSL x Zoë Kravitz Lip Collection Swatches You Absolutely Need to See
September 10, 2019
When YSL Beauty announced it was launching a limited-edition Rouge Pur Couture Zoë Kravitz Lipstick Collection, we pretty much dropped every single lippie we've been using in anticipation of replacing them all. The collection consists of six powdery-pigmented shades named after each of Kravitz' friends — from the neutral Maris' Nude to the bold Wolf's Red and every pinky-red-brown hue in between. Ahead, three Makeup.com editors swatched all the shades and picked out their favorite. Check 'em out and prepare to pout your lips for application.
Alanna, Associate Editor
When first swatching these lipsticks, I immediately noticed how soft, powdery and pigmented the formula was. It glides on extremely easily and has a ton of opacity that does justice to each bold color in the set. I love all of the reds in this collection because of how different each of them felt next to each other — but when it came to picking my favorite, I had to opt for a classic pinky-brown, Maris' Nude. I pretty much gravitate to nude lipstick almost everyday, so not only did this feel like a natural fit, it also paired nicely with my olive skin tone and felt subtle but still very visible. I could go on for days about the texture of this lipstick as well. It left the most matte, creamy finish that didn't feel drying on the lips in the slightest. My new fall go-to lip shade? It's gonna be this one, without a doubt.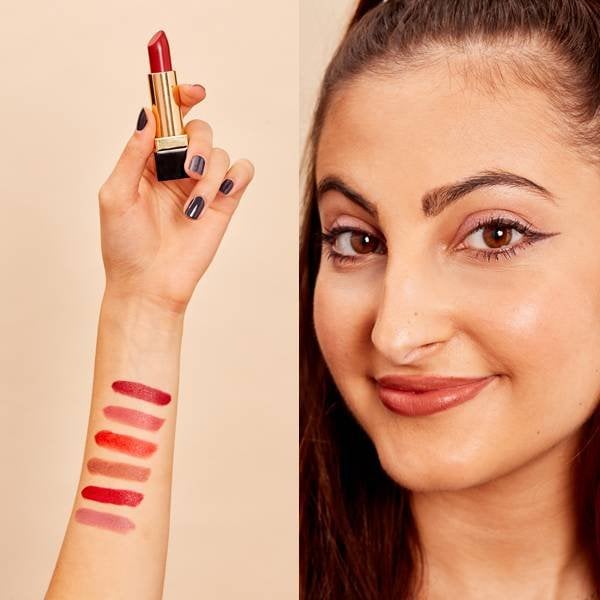 Jillian, Social Media Editor
Normally I'm a matte lipstick girl all the way, butwhen I swatched Lale's Red, I was immediately obsessed with the satin shimmer finish. That combined with the dark ruby pigment, and I was sold that this was my ideal shade. When I applied it, I was surprised by just how much coverage the lipstick had — I didn't have to apply a second layer to achieve my ideal opacity. The formula itself is so creamy and hydrating that there was no need to prime my lips with a balm or top with a gloss to remedy any potential dryness. It's seriously perfect for fall and winter, when the colder weather tends to dry out my lips more than usual, making it difficult to wear matte shades without chapping my lips. And who can resist a dark red lip in autumn? I rest my case.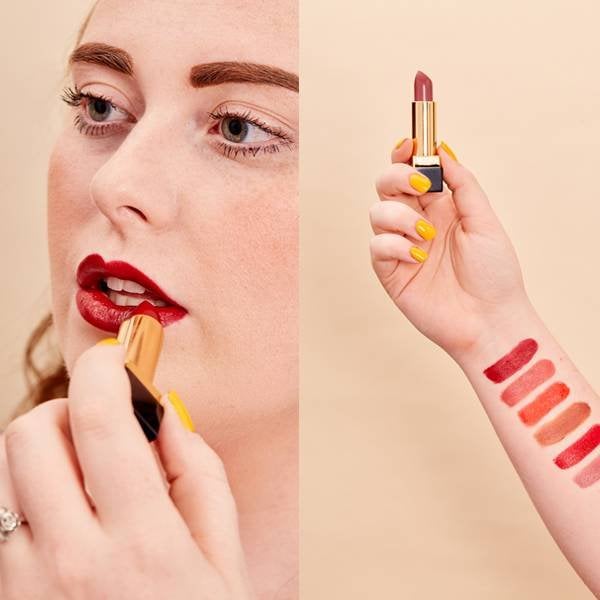 Genesis, Assistant Editor
If you ask me, there's nothing more powerful than a woman in red lipstick, and after one swipe of Wolf's Red, I was ready to take on the world. All of the hues in this collection are absolutely stunning, but this true ruby red immediately caught my attention because it was bold, bright and beautiful. The color complemented my medium-tan skin color, but I truly feel like it's a universal red that will flatter a range of different tones. The formula is smooth, hydrating and super pigmented — not to mention, it has a radiant, satin finish that I love. Whether it's a holiday party, night out or just a day where I just want to feel confident and fierce, I totally foresee this becoming my new go-to red shade for all occasions.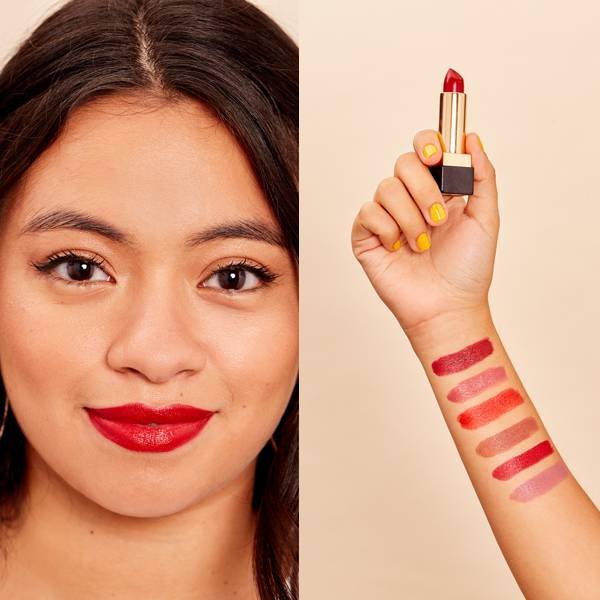 Read More:
The Best Drugstore Setting Sprays
Is Liquid or Powder Foundation Better?
Read more