Beauty Debate: Is Mascara Primer Really Necessary?
July 06, 2020
Mascara is my favorite makeup product of all time. No matter what kind of makeup look I'm wearing, whether it's full-on glam or no-makeup makeup, mascara has the ability to transform.
Despite my love for long, thick and voluminous lashes, I never use a mascara primer. After sharing this information with Makeup.com's senior social media Jillian Selzer, she was shocked and attempted to fill me in on what I've been missing.Ahead, we're talking about the pros and cons of mascara primer. Which team are you on?
Argument for Not Wearing Mascara Primer
There are a few reasons why I don't wear mascara primer. The first is, I simply feel that you don't need it. I believe that you can achieve long, voluminous lashes as long as you use the right mascara and an eyelash curler. For example, when I curl my eyelashes prior to mascara, it automatically gives my natural lashes a subtle lift that makes my eyes look more awake. Then I apply a volumizing mascara, like the IT Cosmetics Lash Blowout Volumizing Mascara, and with just a couple of swipes, I notice an extreme transformation — no primer needed. Another reason I don't use mascara primer is because it feels like yet another product and step to add to my makeup routine. I love wearing makeup, applying makeup and everything about makeup, but I love sleep more and because of that, I prefer a minimal morning routine. Granted one more product isn't a huge undertaking, but ultimately, why add another step if I can still achieve beautiful results without it?
Argument for Wearing Mascara Primer
I wasn't a believer in mascara primer for the longest time. After all, if a product already promises length and definition, what more could you possibly need? But then I actually *tried* one, and my lash game was forever changed. For someone that has delicate lashes and wants the effects of falsies without actually wearing falsies (I'm not skilled in application, okay?), I found that primer is a happy medium for the look I want. Of all the primers I've tried, Lancome's Cils Booster XL Enhancing Lash Primer has the most visible result. I initially tested it on just one eye to see the difference compared to the other eye *without* primer, and I couldn't ignore how much longer my lashes looked. It was like giving myself DIY lash extensions, but all I needed was to put a primer on instead of dropping a ton of money on the actual treatment. If you're looking for a drugstore option, I also really love the L'Oréal Paris Voluminous Lash Paradise Primer. If you have a go-to mascara that gives you all the volume and length you want, I highly recommend trying a primer to give you that extra boost. What's the harm in giving your usual lash look some more zhuzh?
Read more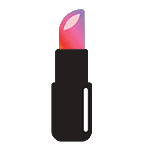 Back to top