So THIS Is Why the Maybelline Falsies Lash Lift Mascara Works So Well
January 31, 2020
Have you ever tried a product and completely fallen in love with everything about it? It's application, formula and, of course, the results it gives you? That's how I feel about the Maybelline New York Falsies Lash Lift Mascara. When I first heard about this new product, I was skeptical that it would make me like my lashes as much as I do when I have a lash lift. After putting it to the test, however, I was sold. It lifts, it curls and it holds, just like a lash lift — except this tube only costs $10. Game-changer.
To find out what makes this tube so magical, we chatted with Erika Menoni, Director of Eye Development Lab at Maybelline New York, to learn all about the technology (because spoiler alert: it's not magic at all that makes it so good).
What was the inspiration for this mascara?
For the last couple of years, lash enhancements — from false lashes to lash extensions to lash lifts — have been, and continue to be, one of the beauty industry's biggest trends. When we started researching lash-lifting services, it was fascinating how much content is out there about them (seriously, half of Pinterest must be "lash lift" Pins by now) and to see how intricate the process is. But the reality is that while lash-lift consumers love the result, very few of us have the time and money to spend on a professional lash service every few weeks. It just made sense to democratize this trend by replicating the professional lash-lift result with a mascara.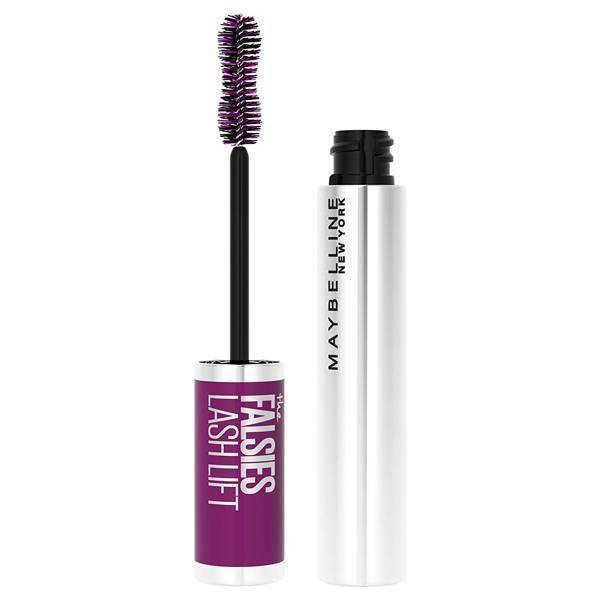 How does Falsies Lash Lift Mascara work to lift your lashes?
We achieve buildable volume with the high level of waxes that adhere quickly from root to lash tip. This forms the foundation of the lash lift as the product sets. Hair styling polymers and other flexible adhesive polymers have properties to help stretch, lift and hold lashes for a locked-in lash lift all day (up to 16-hour wear).
How long did it take to create the formula, and what was the trickiest part?
One of the trickiest parts of this development was to deliver volume without weighing down the lashes to enable a long-lasting curl effect.
How does the wand contribute to the lash-lifting effect?
The brush was optimized in many ways, including the number of fiber strands, size of the fibers, spacing gap between each bristle, etc., to have a synergistic performance with this formula.
Read More:
The Maybelline Falsies Lash Lift Mascara Rivals the Results of the Real Deal
What's the Difference Between Makeup Mattifiers and Primers?
How to Contour Fair Skin Without Looking Orange
Photographer: Chaunte Vaughn, Art Director: Melissa San Vicente-Landestoy, Makeup Artist: Jonet Williamson, Visual Designer: Hannah Packer, Producer: Jessica Thiel