Beauty Q&A: Should I Be Applying My Mascara Vertically?
April 29, 2022
Getting the most out of your makeup comes down to learning how to use products most effectively. One hack for applying mascara to its fullest potential is by turning the brush vertically and wiggling it side to side to coat each lash. Here, we tapped NYC-based makeup artist Kasey Spickard for his tips and tricks on applying mascara vertically (and horizontally!) to enhance your lash game.
Should You Be Applying Mascara Vertically?
The reason some artists apply mascara holding the brush vertically is because it can give you a little more coverage than your typical horizontal swoops. "I do find that the vertical back-and-forth motion does give you more coverage on the entire lash," says Spickard. He warns though that it can cause the lashes to run into each other and may give you a more spidery lash effect.
In Spickard's opinion, using a combination of the regular, horizontal curl motion of applying mascara and then flipping the wand vertical is best. You will get a clean application on your first go-around, and then you can get a little more pigment on the nooks and crannies of each lash when you wiggle the brush side to side vertically.
He also adds that while applying mascara vertically might give you better results, it does take practice to make perfect. "You have to be a little more careful about mascara transfer on the lower lid or under eye when applying it in a vertical motion," he adds.
Either way, it's up to personal preference — and a great formula helps, too. We love the YSL Beauty Lash Clash Extreme Volume Mascara for this if you want a black, pigmented finish, or the Maybelline New York Volum' Express Colossal Curl Bounce Mascara for a lifted look.
"At the end of the day, it's about coating the lash root to tip and on all sides to get the most impact with your mascara," says Spickard.
Read more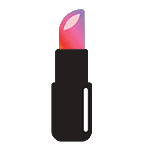 Back to top