How to Get Perfectly Separated Eyelashes With Mascara
March 26, 2021
When applying mascara, no matter

what formula you choose

, the goal is almost always to accentuate your lashes and

make them stand out

— and stand apart from each other. It's perfectly separated eyelashes that make us stop and stare (and then promptly question "how?"). If your

eyelashes are forever clumping

, we tapped Shawn Towne,

Jane Iredale

global makeup artist, to find out how we can master this makeup goal, once and for all.
The Best Technique for Getting Separated Eyelashes When Applying Mascara
As it turns out, the reason behind your clumpy lashes may not even be your application method but rather your product — and we're not talking about the formula. "So much of our mascara clumping comes from the excess product that gathers and dries on the original spoolie or brush that came with the mascara," says Towne. The old, dried mascara that is stuck to the brush then becomes stuck to your lashes, coating them in clumpy product. "Make sure that your brush is cleaned regularly or use a secondary brush to comb through them once you've applied the product." To do this, Towne recommends using the
Jane Iredale Deluxe Spoolie Brush
.
The Biggest Mascara Mistake You're Making
In addition to having excess product on your brush, Towne says one of the biggest lash mistakes people make is applying the product in globs rather than taking their time with it. "Make sure that you are applying a fresh mascara in thin layers," he says.
Use a Lash Primer to Smooth, Separated Lashes
In addition to finding a mascara formula that's right for you, Towne stresses the importance of using a lash conditioner and primer. When applying an eyelash primer before mascara, he recommends the following: "Start at the base of the lashes and rock the spoolie back and forth on the underside while lifting upward. Comb through them several times, even after the lashes are visibly coated." Then, use the same method to apply your mascara. We love the L'Oréal Paris Voluminous Mascara Primer. And if you're looking for a new mascara, try the Maybelline New York Lash Sensational Sky High Mascara.
Photo: Melissa San Vicente-Landestoy
Read more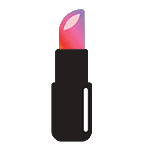 Back to top