It Always Looks like I'm Wearing Falsies Thanks to the New L'Oréal Paris Bambi Oversized Eye Mascara
July 12, 2021
Some people collect lipsticks, but for me, my obsession is mascara. I have naturally long, straight lashes and am always looking for the latest launch to add some lift and take them to sky-high lengths. For years, I've stuck with luxury mascara brands that run upwards of $25, but when the L'Oréal Paris Bambi Oversized Eye Mascara came out, I knew I had to try the $10 drugstore pick — and not only because Disney's Bambi is one of my all-time favorite movies, but honestly, my wallet needed a break, too.
Not to be confused with the original L'Oréal Paris Bambi Eye Washable Mascara, this new and improved Oversized edition is said to take things to the next level with a velvety formula that achieves an even bigger, bolder wide-eyed appearance than the tried-and-true mascara — talk about some big hype to live up to. Read on for my full review.
Application and Formula
When I finally got my hands on the new mascara, the first thing I noticed was the eye-catching packaging. The sleek, black tube showcased an electrifying neon illustration of Bambi which turned the cute character into a cosmopolitan one. I'm pretty particular when it comes to mascara wands — thick, fluffy brushes don't tend to work with my
hooded eyes
because the product typically transfers onto my lids versus my lashes. I was pleasantly surprised upon opening the tube to find a slender applicator with long and short bristles promising to define every lash.
The true test was in the formula, though. Infused with jojoba oil, it guarantees to instantly volumize, stretch and curl each lash from root to tip without clumping. Jojoba oil is also a natural conditioner, so not only does this mascara promise to give you a more awake appearance, but it can help nourish your lashes too. It's also worth mentioning that the formula is Ophthalmologist-tested, meaning it's safe for even sensitive eyes.
Results
It usually takes two or three coats for me to see serious results from a new mascara, but I was instantly amazed. With just one swipe, each of my lashes extended to my eyebrow; with two, they were seriously volumized with a glamorous, yet naturally feathered result. I felt like I was wearing a pair of unassuming falsies. Though it's not a waterproof mascara, there was no transfer to my eyelids even after a full day's wear — which included a high-intensity workout. Not only did Bambi Oversized Eye exceed my expectations, it converted me back to drugstore mascara and earned the top spot in my lash-boosting roster.
Photo: Mary Honkus, Design: Hannah Packer
Read more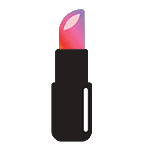 Back to top