I Tried the L'Oréal Paris Telescopic Lift Mascara and My Lashes Have Never Looked Longer
January 04, 2023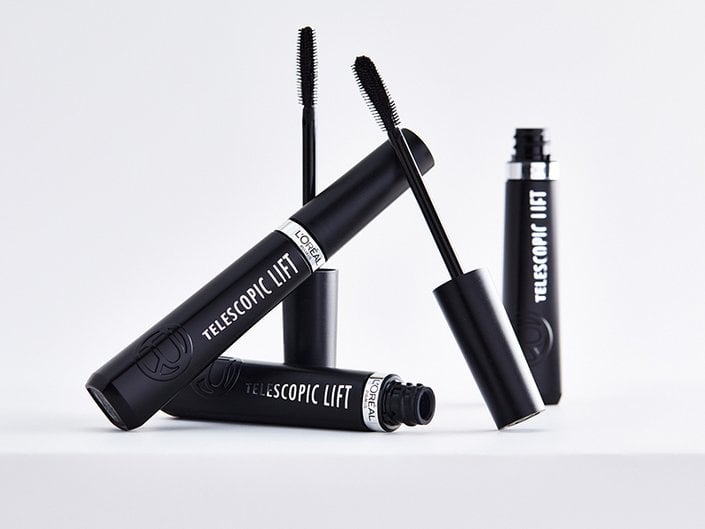 As a beauty editor, I am constantly trying new makeup products, but mascara is by far my favorite thing to test out. Of all of the different types of products in my makeup bag (and trust me, there are many), mascara is what I find myself reaching for most often. Even on the days when I don't feel like putting on makeup at all, I'll still add a swipe of mascara to wake my eyes up a bit before heading out the door.
Since mascara is my most-used makeup staple, it's safe to say that I can be picky about it. Clumpy lashes are one of my biggest beauty pet peeves, for one. Above all, though, a lengthening, lifting effect is essential for my fairly straight lashes. So, I was excited when L'Oréal Paris released a brand new mascara inspired by its classic Telescopic Mascara, and I knew I had to try it for myself. Keep reading for my review of the L'Oréal Paris Telescopic Lift Mascara.
The L'Oréal Paris Telescopic Lift Washable Mascara
As the name suggests, the L'Oréal Paris Telescopic Lift Washable Mascara elevates (pun absolutely intended) your natural lashes by lifting, volumizing and lengthening. As far as length goes, this mascara means business — it claims to deliver up to 5 millimeters of visible extra length. The formula is infused with ceramides to keep your lashes lifted for up to 36 hours, but it also easily washes off at the end of the day. Choose between three shades — Black, Black Brown and Blackest Black — plus one waterproof option.
Arguably the most unique aspect of the Telescopic Lift Mascara is the patented double-hook bristle applicator brush. Unlike typical mascara brushes that are cylindrical, this one is flat on one side with bristles on the other, and when you turn it to the side, there are also special hooked bristles. You use the front of the brush to pick up the product and apply it to your lashes, then turn it to the side to use the hooked bristles to comb and separate them.
My Review of the L'Oréal Paris Telescopic Lift Washable Mascara
From the very first stroke, I could tell that there was a striking difference between my eyelashes with the mascara on them and my bare lashes. You can see the extreme length disparity in the selfie below, which I snapped after coating my right eyelashes but before I took the wand to my left eye.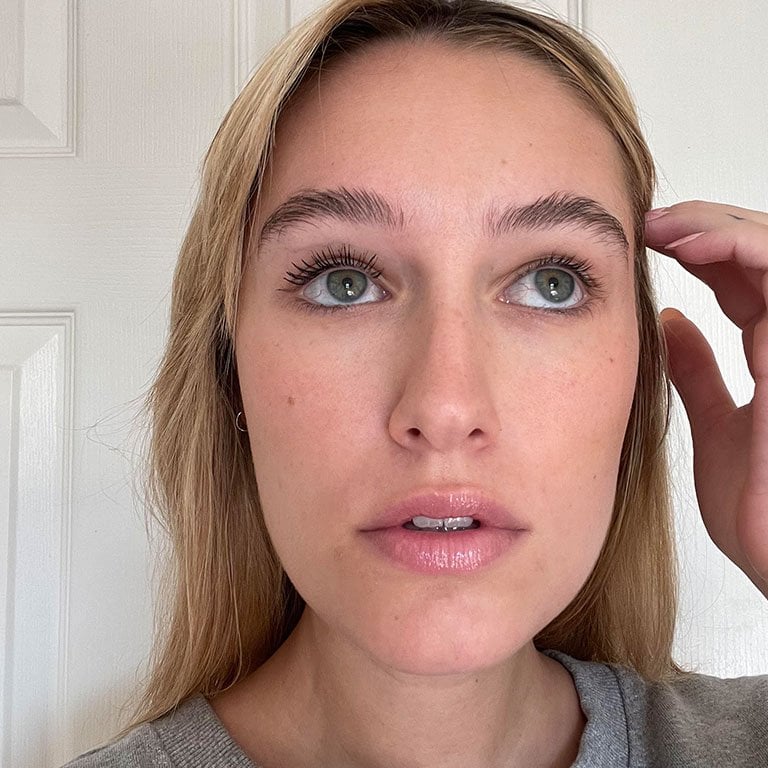 The soft, creamy formula didn't clump much to begin with, but I definitely appreciated having the easy-to-use double-hook brush to separate and perfect my lashes after loading on the product. It also helped me ensure that my lashes were evenly coated and that I didn't miss any spots. Most importantly, though, this mascara absolutely delivered on its promise of intense length and a lifted effect while still looking natural. I was impressed to find that just a couple layers left my lashes looking like they had been professionally lifted and tinted.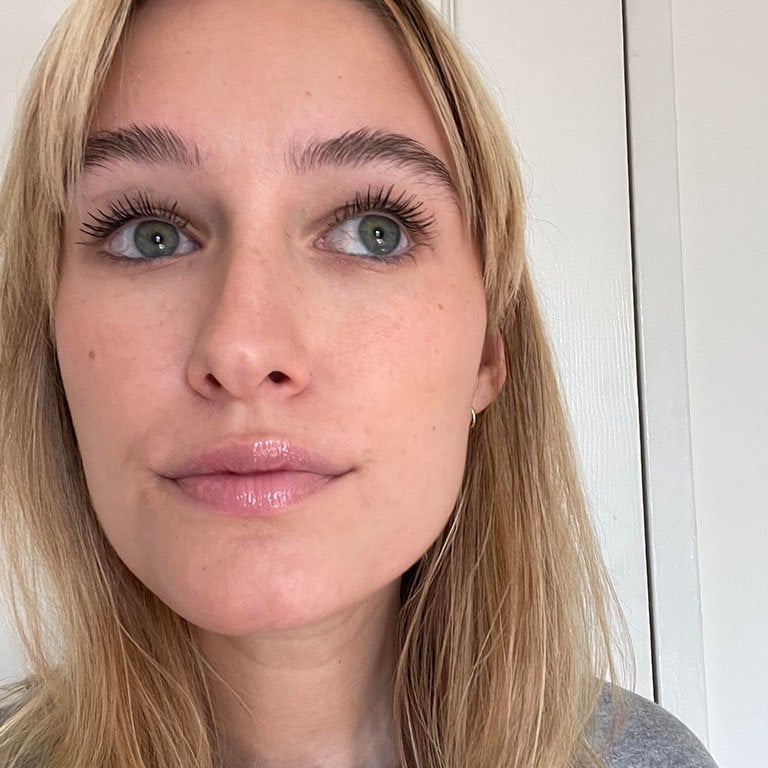 After several hours (and a holiday break nap), my mascara still looked as though it had been freshly applied. While I historically tend to prefer a full, voluminous look over super long, separated lashes, the Telescopic Lift Mascara has officially converted me. It's rare to find a long-lasting, non-clumping mascara that actually transforms your lashes, let alone one that you can pick up for $15 at your local drugstore. I'll totally be making this product part of my regular rotation going forward.
Photographer: Chaunte Vaughn
Art Director: Hannah Packer
Creative Producer: Becca Solovay
Visual Designer: Juliana Campisi
Prop Stylist: Catherine Pearson
Prop Assistant: Lindsay Jones
Read more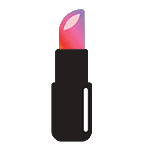 Back to top