Makeup Artists on What Makes the Maybelline Great Lash Mascara So Iconic
August 18, 2021
Drugstore beauty lovers know that Maybelline has some of the best affordable finds, especially when it comes to mascaras. From viral favorites like the Maybelline New York Lash Sensational Sky High Mascara to the award-winning Maybelline New York Volum' Express Falsies Washable Mascara — the brand knows how to do mascara. But perhaps the most tried-and-true formula of them all is the Maybelline New York Great Lash Mascara. The iconic pink and green tube equipped with a lash-building brush makes it easy to get a full-lash look and the smooth formula comes in three different shades: Blackest Black, Brownish Black and Very Black.
This classic mascara is celebrating its 50th anniversary this month and is still considered a staple in the cosmetic bags of everyday consumers and makeup artists alike. We spoke to the latter to find out why Great Lash is on their radar and why it should be on yours if you haven't already blessed your lashes with a swipe.
Here's What Maybelline New York Makeup Artists Had to Say:
"Maybelline New York Great Lash Mascara was my first introduction to makeup. My mother, who is considered a minimalist when it comes to makeup, always used Great Lash as her go-to mascara. When talking to friends, it's usually the same story: Growing up watching your auntie, mother, grandmother or whomever finish her makeup with the iconic Great Lash, as though it was a magic wand. Its trademark green and pink bottle couldn't be mistaken for anything else. It's a code — part of a club we were all a part of. We all know it. We've all loved it." — Jenna Kristina, Maybelline New York U.S. Brand Ambassador & Celebrity Makeup Artist
"There are many components that contribute to making a mascara iconic. The first factor is aesthetics: I love a mascara that draws me to it from its packaging, without even opening it. The second factor is of course its formulation: When doing my clients' lashes, I always look for a smooth formula that can coat and extend lashes without weighing them down. The next factor to making a mascara iconic is its wand — a flexible wand that separates each lash without having them sticking together and can easily coat hairs root to tip is key.
The last factor is buzz: An iconic mascara has people talking about it and swearing by it! Maybelline New York Great Lash Mascara has all these components and makes for a truly iconic mascara, and for all the right reasons." — Keita Moore, Maybelline New York U.S. Brand Ambassador & Celebrity Makeup Artist
"When I think of an icon, I think of Jodie Foster. What's Jodie's go-to mascara? Maybelline's award-winning Great Lash Mascara in Blackest Black. As an artist who uses Great Lash as a staple in my kit, I love the way this mascara gives any lash the volume and length it deserves. An icon truly deserves an icon!" — Brett Freedman, Makeup Artist
Read more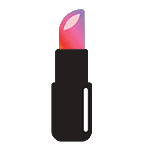 Back to top