Beauty Q&A: Round vs. Pointed Cotton Swabs — A Makeup Artist Shares Key Differences and When to Use Each
February 23, 2022
There are a lot of versatile beauty tools out there that can help you master various trends and techniques — but one of our favorite underrated options definitely has to be round and pointed cotton swabs. While they both can be used during makeup application, they can each be used in different ways according to NYC-based makeup artist Jonet Williamson. Here, learn more about how to get the most out of your round or pointed swabs!
Round Vs. Pointed
According to Williamson, pointed cotton swabs are more firm and precise which makes them great for cleaning up the shape and sharpness of eyeliner. "Rounded swabs, on the other hand, are softer and best used to clean up shadow fall out or flick away mascara from your skin," she says.
Pointed Helps With Application
Pointed cotton swabs can also be used during application more so than their rounded counterparts. "In addition to sharpening liner, pointed swabs can come in handy when creating faux freckles. They work really nicely to resize or lighten freckles when needed," says Williamson.
… While Rounded Helps With Clean Up
Rounded swabs are better to use during skin prep to clean up leftover makeup. We recommend dipping your rounded swab into a micellar water, like the Garnier Micellar Cleansing Water with Hyaluronic Acid and Aloe and dragging it along the lid or lower lash line (basically wherever there may be leftover liner or mascara) before applying your makeup in the morning.
"Personally, I prefer rounded swabs because there isn't anything I can use in place of them for moments where I need to clean the eye area up before and after makeup. In place of pointed swabs, I like to use a detailed angle brush for those needs," Williamson adds.
Photo: Melissa San-Vincente  Landestoy
Read more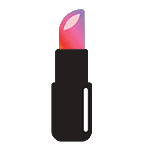 Back to top