I Tried Urban Decay's Wild Lash Mascara and I'll Never Buy Falsies Again
January 31, 2022
As someone obsessed with mascara and all things Urban Decay, I couldn't wait to try out the brand's new Wild Lash Mascara. Made with a 99% naturally derived formula, Wild Lash promises to deliver on curl, volume and lift, for lashes that look full and fluttery for up to 16 hours. The metallic green tube is decked out in adorable doodles that remind me of a scrapbook — but even better, it's made from 30% post-consumer recycled materials, meaning everyday objects like cardboard, water bottles and aluminum. Keep reading for my full review of this mascara.
The Urban Decay Wild Lash Mascara Formula
According to Urban Decay, this clean, plant-powered mascara contains nourishing ingredients such as avocado and sunflower oils to keep your lashes feeling healthy and hydrated, rather than flakey and brittle. Coconut oil adds volume, while cassava, a South American root vegetable, helps with longevity. Bonus: it's vegan.
My Experience Using the Urban Decay Wild Lash Mascara
The first thing I noticed when I swiped on this mascara was how long and full my lashes looked after just one coat. While Wild Lash doesn't claim to be a lengthening mascara, my lashes looked elongated, especially at the outer corners, which is where I focused most of the product. The curved wand also made it easy to achieve a curled, uplifted effect, without the need for an eyelash curler, which is a big plus if you're short on time or don't feel like adding an extra step to your makeup routine. My lashes aren't very long naturally, but they are full, and this glossy black formula made them appear even thicker and defined.
My lashes felt soft and clump-free when I touched them throughout the day. While I loved the way this mascara looked and felt, I found that adding a little pressed powder to my under-eyes helped guarantee mascara flakes from messing with the rest of my glam. This wasn't a huge deterrent, as it's something I have to do with almost every non-waterproof mascara that I try, but it is something to keep in mind. It did however, keep my lashes long, lush and volumized all day, and was shockingly easy to remove at night. I didn't even have to bust out my eye makeup remover or micellar water — a simple rinse with cleanser and warm water did the trick.
If you're looking for a clean mascara that adds bountiful volume, curl and length, Wild Lash may be the formula for you. This mascara retails for $26 and is available now online at Urbandecay.com and Ulta Beauty.
Photo: Ariel Wodarcyk, Design: Juliana Campisi

Read more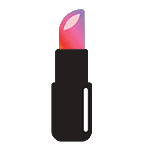 Back to top