Will a Lower Lash Lift Prevent Your Mascara From Smudging?
September 09, 2022
Lash extensions, tints and lifts have been trending for a while now, but they've mostly stuck to the top lashes. However, a lower lash lift can have equally eye-opening effects. With the right aftercare, a lower lash lift can last for up to eight weeks and allow you to leave smudged mascara behind. We spoke to Debbie Law, a lash trainer at Nouveau Lashes, to find out everything you need to know about the process.
What Is a Lower Lash Lift?
Law performs LVL lash lifts, which were created exclusively by Nouveau Lashes and can be found in salons worldwide. "Just like an upper lash lift, lower LVL uses the same four-step treatment process to define and create the illusion of longer lashes," she says.
First, your lash tech will apply a bonding gel and then a lifting balm to achieve a lifted effect. During the process, your lashes will be held against a flexible silicone shield that produces an L-shaped curl. Next, your lashes will be tinted for extra drama. Finally, your technician will apply a moisturizing serum to condition your lashes and ease them off of the shield.
What Does a Lower Lash Lift Do?
"Lower LVL helps to balance out fuller top lashes (for those with or without extensions), as well as open up the eye and make it appear larger," says Law. "This treatment is an ideal solution for people with natural lower lashes that appear crisscrossed or that lay very close to the under-eye skin, often resulting in mascara transferring to the skin."
That means that not only can you skip mascara altogether, but if you do swipe on a few coats, your mascara is less likely to smudge under your eyes — thanks to the lash lift's tinting and curling benefits.
How Long Does a Lower Lash Lift Last?
With the proper aftercare, Law says that a lower lash lift can last up to eight weeks. After your lash lift, your lash tech should provide you with a foaming cleanser and a conditioning serum to keep your lashes clean and moisturized.
What's the Difference Between a Lash Lift and Lash Extensions?
A lash lift enhances your natural lashes by adding a subtle curl, fullness and definition, while lash extensions add individual false lashes to create a more dramatic look. "If you're looking for a long-lasting, low maintenance, natural-looking eyelash enhancement, then a lash lift is for you," says Law.
Can I DIY a Lower Lash Lift?
Absolutely not, says Law. "Lash lift kits can be extremely dangerous and should not be used at home. The chemicals in these kits (when used incorrectly) can potentially cause significant damage and permanent lash loss, as well as threaten your eyesight."
Only go to a licensed and certified lash tech for a lash lift, and read reviews before you book an appointment. A certified lash tech means that your pro is not only licensed in cosmetology and/or esthetics, but they also underwent training specifically for lash enhancements like a lash lift. If you're unsure, ask the salon or your technician if they are certified to perform lash enhancements.

Still not sure if you want to take the plunge with a lower lash lift? Check out our roundup of the best mascaras for bottom lashes, including the L'Oréal Paris Telescopic Lengthening Mascara.
Photo: Chaunte Vaughn
Read more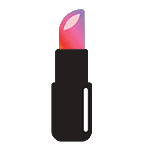 Back to top