The 16 Best Sunscreens to Cover You from Head to Toe
June 26, 2017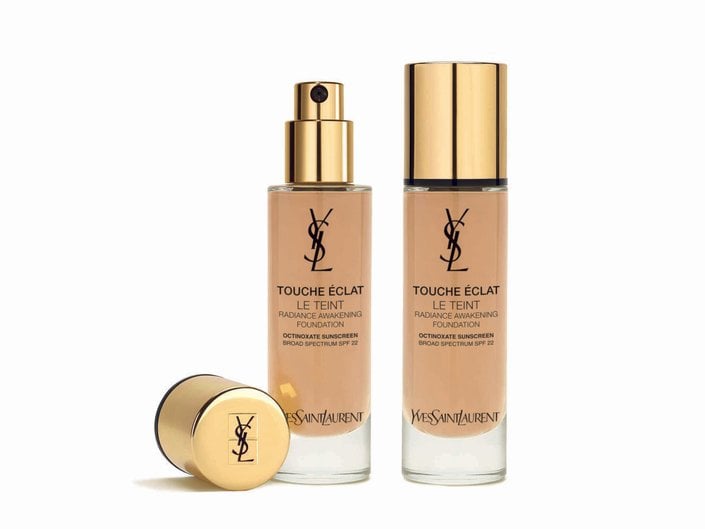 The sunshine season is already in full swing, so we're going to assume that you're diligently applying your sunscreen every day (right???). Because as you probably already know, the best way to protect your skin against premature lines and wrinkles, unsightly brown spots, and dangerous skin cancer is to wear a broad-spectrum sunscreen with at least SPF 30 daily (yes, even if it's cloudy outside). But here's what you may not know about sun protection: every little bit counts and you can never get too much of it. You can boost your protection factor by layering on makeup, hair products, and even nail treatments that will also shield you from sun's dangerous UV rays—especially in super sneaky and extra vulnerable spots such as your lips, strands, and nails.
Before we introduce you to your must-have summer sun care arsenal, how about a quick primer about sun damage and sunscreen? Here's the deal: The sun gives off both UVA and UVB rays. UVA are the long wavelengths responsible for skin aging and skin cancers. UVB rays are shorter rays that cause skin to burn, and also contribute to some skin cancers. To fully guard against both, you want a daily sunscreen that says broad-spectrum on the label, and you ideally want to reapply it often (every two hours, if you're outside in the sun). Once you have that protective layer on, whatever you put on top is considered icing on the cake.
That's where this list will come in handy. We've got you covered from the top of your head to the tips of your toes. Look through for the best, protective products for your strands, skin, and nails.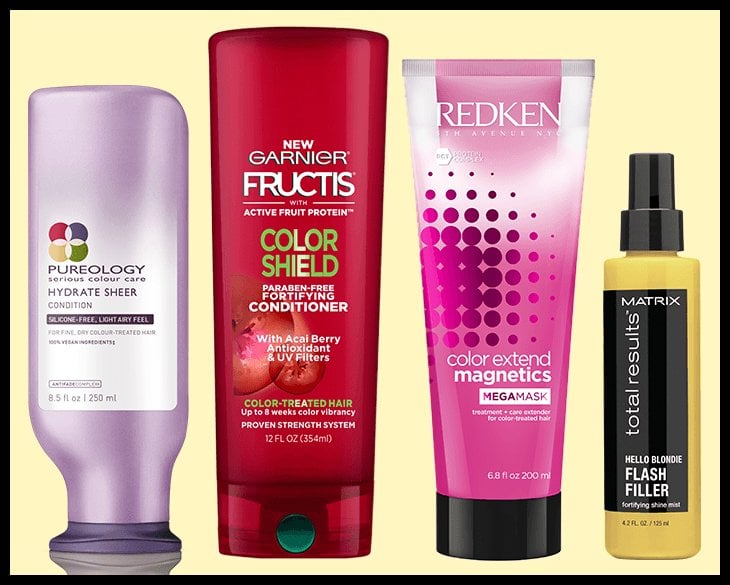 HAIR
The sun protection in your hair products isn't the same as the stuff that's in your moisturizers and makeup—there is no sun protection factor (SPF) rating. Instead, UV filters are added to shampoos, conditioners, and styling products and may help prevent your hair from getting fried by the sun. And because the sun can fade both natural strands and dyed locks, they also help keep your hair color looking vibrant. So, ideally, you want to look for products that contain these filters. In summer months, conditioners and hydrating treatments with UV filters are especially important. They not only help protect hair against UV rays, but the moisturizing ingredients in these formulas add hydration. Here are some of our favorites:
Pureology Hydrate Sheer Conditioner is a lightweight conditioner (meaning it won't weigh down even fine hair) formulated with the brand's signature AntiFade Complex, which contains UV filters.
Garnier Fructis Color Shield Fortifying Conditioner includes the potent antioxidant acai berry, and may help protect hair from sun damage with UV filters.
Redken Color Extend Magnetics Mega Mask doesn't contain traditional UV filters, but protects hair against all sorts of aggressors, including UV light.
Matrix Hello Blonde Flash Filler is a blonde's best friend this summer—a hair hue that gets particularly beat up by the sun. The lightweight spray contains UV filters and ingredients to make hair less vulnerable to sun damage. Spray it on towel-dried hair after a shower. Then stash it in your beach bag and spritz it on strands after you take a dip in the water.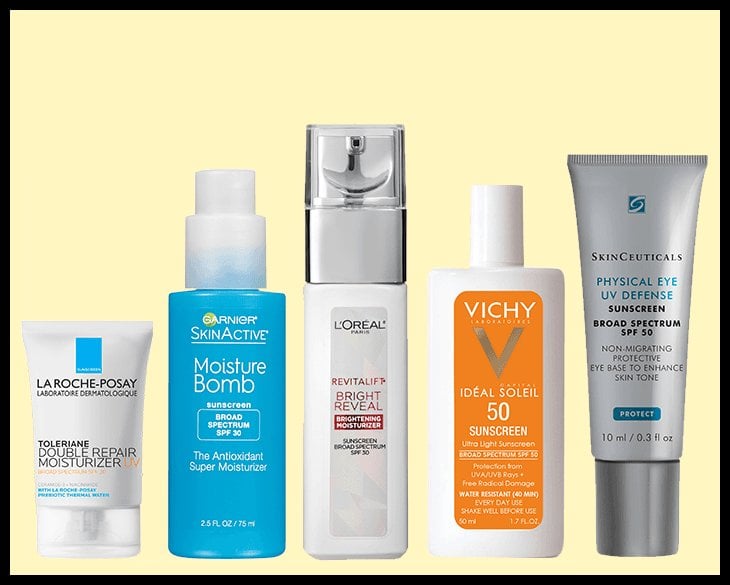 SKIN
It's probably a given that you can get SPF in your skincare products nowadays, but these formulas go above and beyond in keeping your skin safe from sun's damaging rays. If you're not spending the day at the beach or pool, but heading to the office or just running errands, these may be strong enough to serve as your main source of facial sun protection.
La Roche Posay Double Repair Moisturizer UV Broad Spectrum SPF 30 has SPF 30 to protect skin throughout the day. Why is that important? Moisturized, sun-protected skin is healthy skin.
Garnier SkinActive Moisture Bomb The Antioxidant Super Moisturizer SPF 30 hydrates with non-greasy hyaluronic acid and offers sun protection. It not only has SPF 30, but also a blend of antioxidants. The formula helps to shield skin from the sun's rays.
L'Oréal Paris Revitalift Bright Reveal Brightening Moisturizer with Broad Spectrum SPF 30is a major multitasker. The hydrating formula helps to visibly even out your skin tone, and possibly prevent new brown spots from appearing with SPF 30.
Vichy Idéal Capital Soleil SPF 50is a traditional sunscreen, but it doesn't feel like one. The lightweight liquid formula gets activated once you shake it up and apply to skin. It feels more like a serum, goes on sheer, and dries matte, which makes it the perfect sunscreen to layer under your makeup.
Skinceuticals Physical Eye UV Defense SPF 50 is a sunscreen formulated for the delicate and thin skin under your eyes—a spot where wrinkles tend to pop up first. Minerals like zinc oxide and titanium dioxide do the protecting.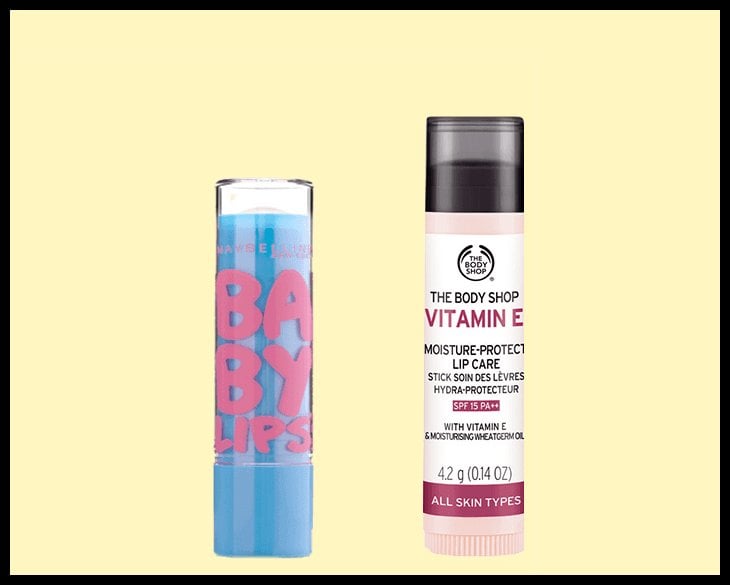 LIPS
The skin on your lips is thinner than the rest of your body, so it's extra susceptible to dryness and UV damage. These treatments will keep your pout soft and safe this summer.
Maybelline Baby Lips Moisturizing Lip Balm has a mega-moisturizing formula that keeps lip skin smooth, plus has SPF 20.
The Body Shop Vitamin E Care Stick SPF 15 can be worn alone or layered underneath your favorite lipstick. The balm hydrates and protects with the antioxidant vitamin E and SPF 15.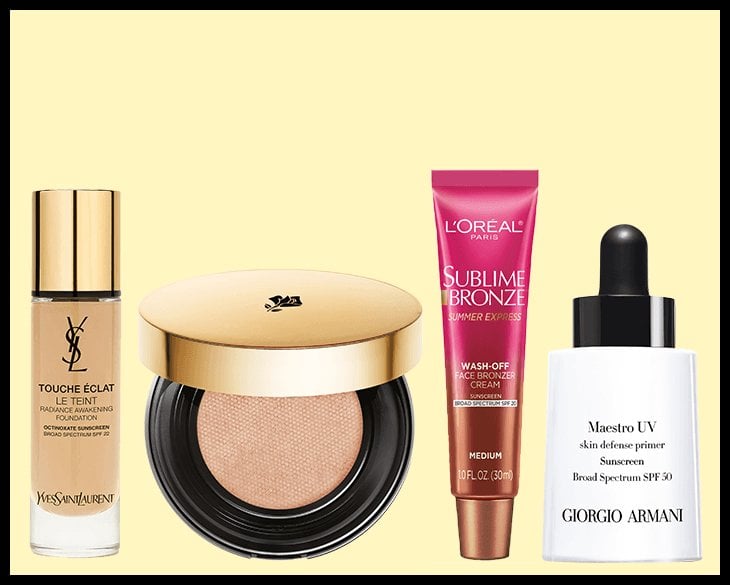 MAKEUP
Here's the truth about makeup that contains sunscreen: It shouldn't be your main source of sun protection. That's because many formulas don't contain enough SPF to fully protect you, and most of us don't apply enough to reach the SPF rating on the packaging. So, before you apply your base, slather on a daily moisturizer or a traditional sunscreen lotion with at least SPF 30. Now that we got that out of the way, here are our favorite foundations and bronzers that will give you an extra hit of protection.
YSL Beauty Touche Éclat Foundation bottles the same light-catching, radiant formula that's in the famous cult-favorite concealer, only it's a medium-coverage foundation. Even better: The makeup contains SPF 22 and the free-radical neutralizing antioxidant vitamin E.
Lancôme Teint Idole Ultra Cushion Foundation is an ideal formula for summer. The spongy, cushion compact offers lightweight, sheer (but buildable) coverage that looks fresh on skin, not heavy. Plus, it contains a whopping SPF 50—that's big, considering many foundations top out at SPF 20.
L'Oréal Paris Sublime Bronze Summer Express Wash-Off Face Bronzer Cream SPF 20 offers a safe way to look tan this summer. The long-wearing bronzed makeup gives skin a sun-kissed glow in seconds and contains SPF 20 to keep skin guarded against UV rays.
Giorgio Armani Maestro UV Makeup Primer is not makeup, but it is an essential step in your makeup routine. The invisible formula has collagen-like fillers that gets skin smooth and prepped for foundation, and it also deposits a layer of SPF 20 UVA/UVB protection, plus antioxidants.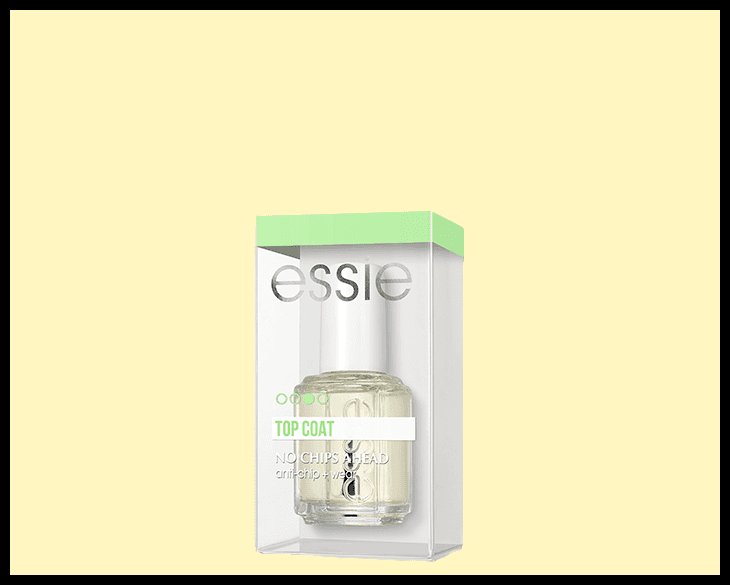 NAILS
Yes, even your digits can get damaged by UV rays. Too much sun exposure can make nails dry, brittle, and easily breakable. Here's how to protect them.
essie No Chips Ahead Top Coat will keep your nails in tip-top shape this summer. Simply wearing a colored polish on your nails will give nails some protection, but you've probably noticed that UV light can fade and discolor your lacquer. This top coat contains a UV color shield to keep your shade looking vibrant and fresh.
**
What is your sun strategy this season? Tell us in the comments below!
Read more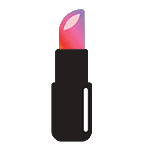 Back to top