This Wearable Sensor Is Basically a Dermatologist in Your Pocket
November 14, 2018
We have a love hate relationship with sunscreen — I mean, who doesn't? Every morning, we dutifully lather sunscreen onto our faces, or at the very least, apply a tinted moisturizer or foundation with SPF. But without a trip to the dermatologist to critique our hard-earned results from our daily rituals, it's hard to tell how we're doing, or how we can be protecting our skin even more efficiently. We're happy to report that the answer to every single one of your personalized skin care questions officially exists and unlike a session with youractual dermatologist, it can be easily picked up in your nearest Apple store or apple.com. We present to you: the world's first battery-free wearable, waterproof electronic device to measure skin exposure — nearly as legit as the derm.
The sensor, created by La Roche-Posay, made its debut for the first time at the 2018 Consumer Electronics Show back in January, and now it's officially available to skin care and beauty lovers everywhere. In addition to measuring your personal UVA and UVB exposure, the sensor will also track pollution, pollen and humidity information based on your environment. You can check out all of these tracking stats in the My Skin Track UV app, which will conveniently sync with your wearable sensor. Using your information, the app will give you personalized tips and skin care recommendations to help improve your daily regimen and impress your friend with your skin care knowledge.
"At L'Oréal, we really see our company mission of beauty-for-all as evolving into beauty-for-you, where everyone has experiences tailored just for them," said Guive Balooch, Global Vice President and Head of L'Oréal's Technology Incubator. "That is really the intention for this product — that My Skin Track UV be an easy-to-wear, easy-to-use tool that helps you understand your unique UV exposure — and helps craft a customized regimen that keeps your skin healthier." The device comes with a clip to conveniently (and discreetly, if that's your goal) attach to your accessories or clothes. "We wanted the design to be sleek and discreet; if you're going to wear something every day, it has to look good," says Balooch.
If this all sounds a little familiar, that's because this is the next generation of a UV patch La Roche-Posay released in 2016. "Ensuing consumer studies showed a resulting increase in sun-safe behaviors, with 34 percent of participants applying sunscreen more often and 37 percent seeking shade more frequently. So we have seen that this type of technology can really meaningfully influence sun-safe behavior," explains Balooch.
Ready to know more about your own sun exposure? Get the device here for $59.95 and prepare to never take it off.
Read More:
Stop What You're Doing — We're Giving Away the NYX Sugar Trip Land of Lollies Collection
EXCLUSIVE: Win a Free FabFitFun Box Before It's Even Available
Amazon Wants To Do Your Holiday Shopping For You — Here's How
Read more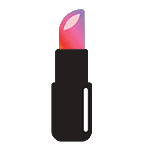 Back to top