7 Products to Help Support Your Lips' Moisture Barrier
May 22, 2023
You might know about your skin's moisture barrier, the so-called "shield" that helps protect your skin from external irritants and keeps moisture in. But did you know that your lips also have a moisture barrier, and that it can struggle to protect your lips? "The lips have fewer oil glands compared to the rest of the body, and as such, are more susceptible to dryness," says board-certified dermatologist Dr. Marisa Garshick. "Because the lips are thinner and more delicate and have a weaker moisture barrier, they may be more prone to moisture loss and irritation from external irritants." We also speak and eat with our lips, which can further exacerbate dryness, says Joie Tavernise, an NYC-based skin expert, medical esthetician and founder of JTAV Clinical Skincare.
Luckily, restorative treatments and balms can help support your lips' moisture barrier. Below, find seven of our favorite nourishing balms, oils and salves to save dry lips.
Our Favorite Products to Help Support Your Lips' Moisture Barrier
Made to comfort and soothe very dry lips, the balm is loaded with hydrating ingredients like glycerin, ceramides and shea butter. Glycerin helps attract moisture, while ceramide-5 and shea butter aid in lipid repair and barrier support.
For softer, more hydrated lips overnight, slick on a layer of this nourishing mask. Fairly traded coconut oil and wild mango butter envelop lips in a whipped, creamy formula that smooths away dryness and flakes.
"Always look for products that have ceramides and peptides to hydrate the lips and thicker nourishing treatments to seal in the moisture," says Tavernise. The CeraVe Healing Ointment is a great second step. The petroleum-based balm locks in moisture, mitigates dryness and is gentle enough for the most sensitive skin, as shown by its seal of acceptance from the National Eczema Association.
Soften your lips and defend against environmental irritants with this deeply hydrating balm. Infused with silymarin, an antioxidant, along with vitamin E, urea, allantoin and hyaluronic acid, it captures moisture and gives lips a softer, smoother feel.
"Protecting the top layer of the skin with a natural lip balm is a great first step, and helps prevent moisture loss, but I like to press a nutritive oil blend, such as Quintessential Serum, into the lips as well," says holistic pioneer and esthetician
Tammy Fender
. The frankincense- and rose-infused oil helps trap moisture and luminize the lips and the high points of your face.
Enhanced with a trio of prickly pear oil, rosemary leaf extract and jojoba seed oil, this peptide balm coats lips in a hydrating, non-sticky layer of shine. It's fragrance-free and translucent, making it the perfect topper to bare lips or your favorite lip color.
Packed with peptides and shea butter, this lip treatment gives lips a dewy shine and maximum hydration. Pick up the unscented version for a neutral option, or add the watermelon or salted caramel flavors to your stash.
Read more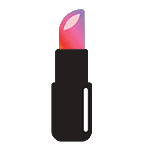 Back to top