How to Wear Makeup When Your Skin Is Peeling From Retinol
June 10, 2022
Retinol, a vitamin A derivative, is our go-to skincare ingredient for reducing fine lines, evening out skin texture and speeding up cell turnover. As much as we love the anti-aging ingredient, however, it can cause dryness and skin peeling that make it difficult to apply makeup. To learn how to treat and prevent the side effects, plus how to safely wear makeup when you're experiencing peeling, follow the tips below from New York City-based board-certified dermatologist Dr. Joshua Zeichner.
Should You Keep Using Retinol if Your Skin Is Peeling?
Before we get into the topic of makeup, let's talk skincare. If you're experiencing excessive dryness and peeling from using retinol, stop using the product and consult a dermatologist. They may suggest a gentler formula or recommend that you limit your use of the ingredient (every other night or even just twice a week). If dryness persists, your skin may just take a few weeks to adjust before it returns to normal.
How to Wear Makeup with Retinol Peeling
TIP 1: Prep Your Skin With Moisturizer
"Before applying makeup, make sure to apply moisturizer to hydrate and protect your skin," says Dr. Zeichner. "Look for ingredients like hyaluronic acid, which acts like a sponge to pull in hydration to the skin." He also says that instead of applying heavy makeup, it's best to opt for a tinted moisturizer when your skin is acting up. For a product that offers coverage and hydration, we like the IT Cosmetics CC+ Nude Glow Lightweight Serum + Foundation
TIP 2: Skip the Exfoliator
While exfoliating should be a regular part of your routine, it's best to avoid exfoliating products when your skin is acclimating to retinol. "Exfoliating can cause more harm than good, leading to irritation and inflammation," says Dr. Zeichner. "Also stay away from makeup that contains botanicals, acids or other ingredients that can cause irritation of the skin."
TIP 3: Consider Skipping Makeup
"If your skin is inflamed from retinol, my best recommendation is to apply a bland moisturizer and skip makeup for the day if possible," says Dr. Zeichner. "You are better off letting your skin calm down so you can resume your normal makeup routine in the future." In need of a non-irritating moisturizer? We love the CeraVe Moisturizing Cream.
TIP 4: Do Not Apply Product on Open Skin
If peeling has left your skin feeling raw, it's best to hold off on the makeup because it could irritate the skin and potentially cause even more inflammation when you remove the product before bed. "Remember that applying makeup is the first part of the story," says Dr. Zeichner. "You need to remove it in a way that doesn't cause inflammation to the skin."
Editors' Picks: Beauty Products with Retinol
1 / 6
Retinol For Puffy Eyes
Target fine lines and puffy under-eyes while smoothing and brightening the area with this treatment. To use, apply three dots under your eyes and pat into your skin with your finger morning and night.
2 / 6
Best Retinol for Acne
This 0.1% topical retinoid treatment is great for acne-prone skin. It's a prescription-strength gel that's non-comedogenic and works to fight blackheads, whiteheads and clogged pores. Use a pea-sized amount at night and make sure to apply an SPF every morning — retinol can make your skin more sensitive to UV rays.
3 / 6
Best Retinol for Beginners
This pure retinol formula was created for first-timers. Start by using this product just once or twice per week to develop a tolerance and work up to using every other night.
4 / 6
Best Retinol for Sensitive Skin
To get the potent results of retinol with less risk of irritation, try this gentle serum. Ceramides and peptide help balance retinol's drying effects, and the pump dispenses a pea-sized amount of product every time, so you can ensure you're not over-applying.
5 / 6
Best Retinol for Discoloration
Smooth and brighten skin with this blend of retinol (the strongest form of retinoid outside of a prescription) and 5% niacinamide. The combination evens out skin tone while targeting the look of pores, fine lines and texture.
6 / 6
Best Plant-Based Retinol Alternative
Bakuchiol is a vegan alternative to retinol that promises to deliver similar results with less irritation. This silky purple serum works to resurface skin to reduce the appearance of fine lines and wrinkles.
Photo: Melissa San Vicente-Landestoy, Design: Juliana Campisi
Read more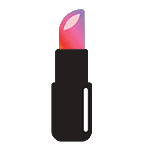 Back to top