Your Ultimate Guide to Every Self-Tanning Product on the Market
August 08, 2019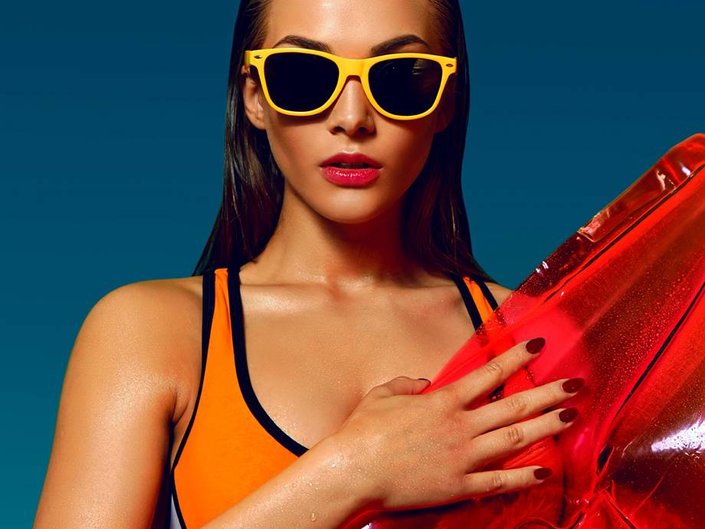 The world of self-tanning products has gotten, well, a little complicated to say the least. In an effort to avoid damage from naturally bronzing our skin in the sun's rays, we've taken it upon ourselves to test every and all fake-tanning products that the market has to offer. From mousses to towelettes, mists, serums and lotions, there's a formula out there that will help you achieve a natural-looking glow, sans the long-lasting skin damage.
To help you navigate it all, we broke down the different types of at-home self-tanning products and their benefits, ahead.
Self-Tanning Mousse
Tanning mousses are a lightweight, foaming formula that delivers a long-lasting, gradual tan. They are best applied with a tanning mitt to allow for even color application and typically dry quickly. We like L'Oréal Paris Sublime Bronze Self-Tanning Water Mousse, Isle of Paradise Self Tanning Mousse and St. Tropez Self Tan Purity Bronzing Water Mousse.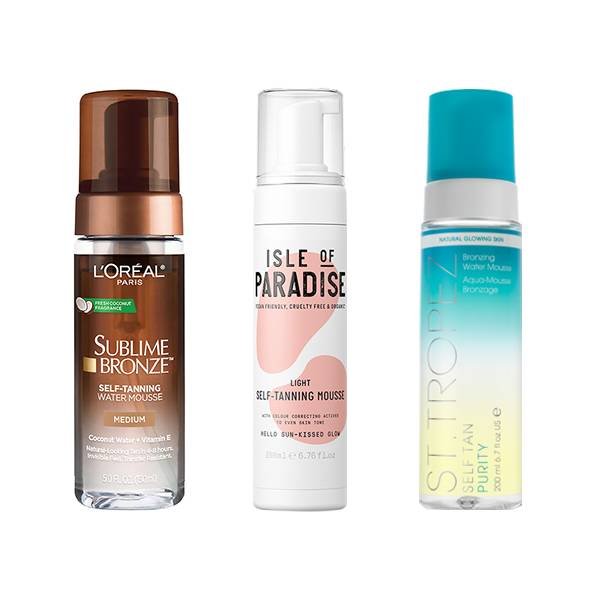 Self-Tanning Towelettes
Great for travel and helping you achieve that perfect fake tan on the go, tanning towelettes are perfect if you don't like the mess or hassel of mousses and lotions. It doesn't get any more convenient than these single-use wipes. We like L'Oréal Paris Sublime Bronze Self-Tanning Towelettes and Tan Towel Self Tan Towelettes for Body.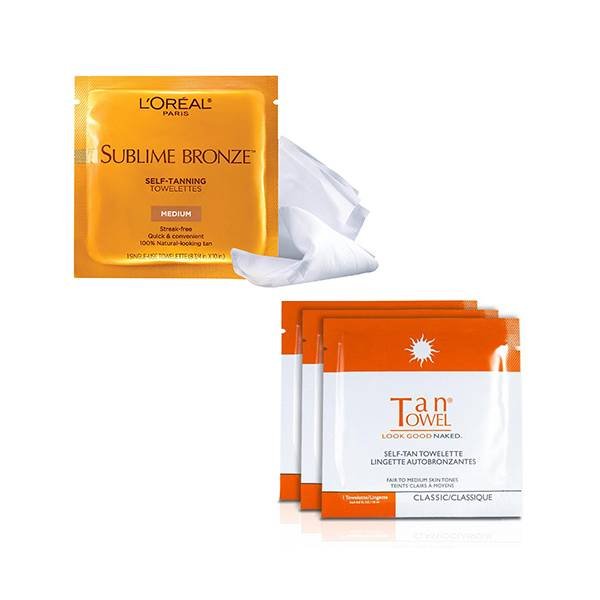 Self-Tanning Water Spray and Mists
Achieve your best glow ever by spritzing your body with a self-tanning water. The ultra-hydrating, liquid formula is applied by misting it onto your skin and blending it in with a mitt using sweeping motions. We like St. Tropez Self Tan Purity Bronzing Water Mist and Coola Organic Sunless Tan Dry Oil Mist.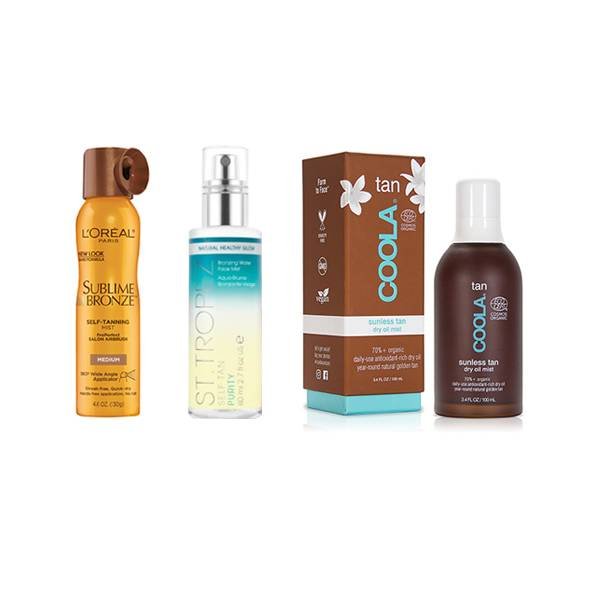 Self-Tanning Sticks
If you're looking for a mess-free face tanner, a stick is your best bet. On to freshly washed skin, swipe the tanning stick onto your face. To ensure a streak-free appearance, use your fingers to blend it completely. Try Isle of Paradise Blend It.
Self-Tanning Face Serums, Drops and Mists
ICYMI: You shouldn't be using your body lotions and products on your face. If you want to tan your face, look for products specifically marketed as such. Face tanners come in a variety of lotions, serums and mists, but our favorites are L'Oréal Paris Sublime Bronze Self-Tanning Serum and Isle of Paradise Self-Tanning Drops.
Self-Tanning Lotions
Tanning lotions are oldies but goodies. We love them because of how easy they are to apply and how hydrating the formulas can be. For best results, be sure to exfoliate prior to application. We love L'Oréal Paris Sublime Bronze Tinted Self Tanning Lotion and St. Tropez Self Tan Bronzing Lotion.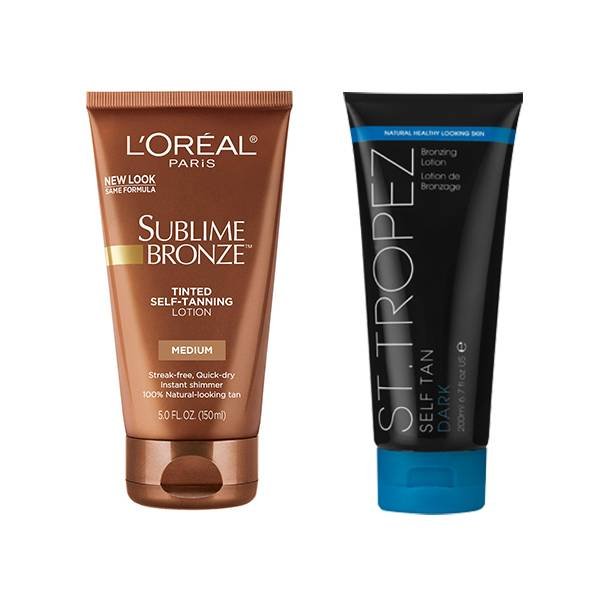 Read More:
6 Things to Know Before Your Next Spray Tan
Beauty Q&A: What Should You Avoid After Using Self-Tanner?
5 Water Tanning Sprays to Try This Summer
Read more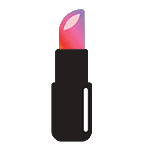 Back to top