Why Skin-Care Fridges Are Suddenly Everywhere and Where to Buy One
March 12, 2019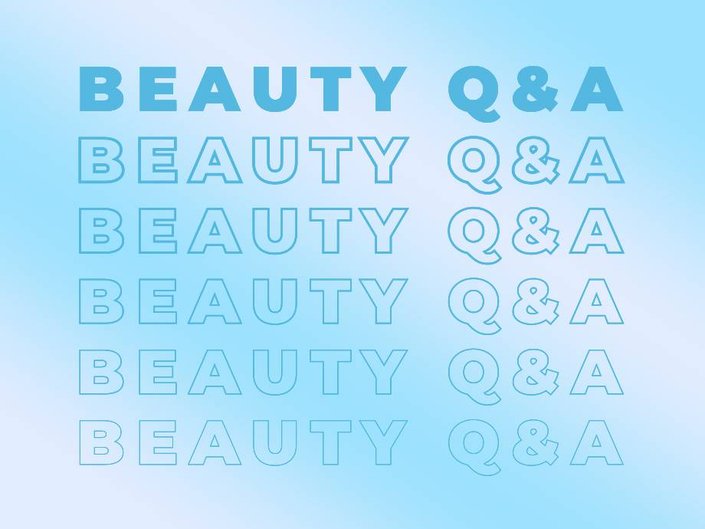 If your vitamin C serums are fighting with your Nutella for shelf space in your refrigerator, it might be time to invest in a skin-care fridge. These ultra-mini fridges have become a staple among skin-care enthusiasts everywhere and are beloved for their ability to keep products with active ingredients cold while also being particularly Instagrammable. On the fence about adding one to your vanity? Dermatologist and Visha Skincare founder Purvisha Patel, MD, might sway you toward making the splurge. "A designated skin-care fridge, for those who have the space, time and money is a great way to keep your products with actives, active for a longer period of time after opening," says Patel. "Cooling the skin-care products helps inhibit bacterial and fungal growth once the product has been contaminated with fingers etc. Once products get exposed to air, they also get oxidized. Refrigeration slows down the oxidation process and keeps the products from becoming inactive." Keeping your products cool can also be helpful for those with sensitive skin because colder products can feel more soothing.
With that said, you don't need to transfer all of your skin care into a fridge. Certain products are best kept chilled (think water-based serums and lotions), while products with high fat or oil content like body butters can be difficult to use after being refrigerated because they aren't as easy to spread. Dr. Patel also cautions against storing products that are emulsions of oil and water (think La Roche-Posay Toleriane Ultra Moisturizer for Very Sensitive Skin which has both water and shea butter) in the fridge because the oil and water will cool at different temperatures, meaning the actives will not be evenly dispersed when you apply it to your skin which can affect overall efficacy.
If you're now thoroughly convinced you need a skin-care fridge (or at least curious enough to spend time browsing for one), keep reading to see our favorite picks, ahead:
Cooluli Mini Beauty Refrigerator
Available in white, pink, cow-print and black, the Cooluli Mini Beauty Refrigerator is an affordable yet chic option. It contains a removable shelf in case your skin-care buys are on the taller side and has enough space for your facial roller, too.
With a high-gloss finish and three Instagrammable shades, you've probably already seen the Makeup Fridge on your feed. It's a functional and glam addition to any vanity and will keep your favorite skin-care items extra cool.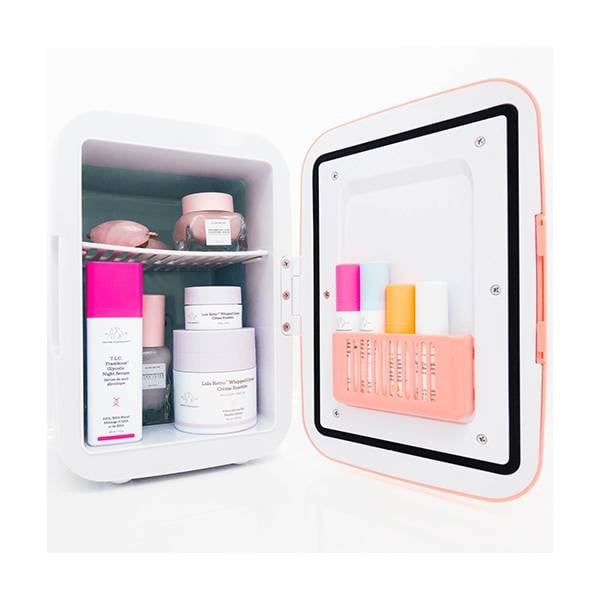 Frigidaire Portable Retro Mini Fridge
For a fridge with a little vintage flair, there's the Frigidaire Portable Retro Mini Fridge, a throwback mini fridge that has a little window for you to watch your skin-care products chill.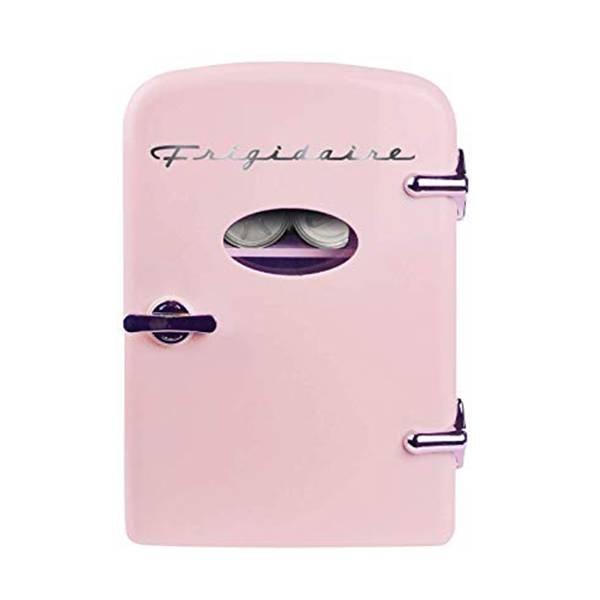 Chefman Mini Portable Eraser Board Personal Fridge
If you want to skin-care ball on a budget try the Chefman Mini Portable Eraser Board Personal Fridge, an under-$50 option that also has an eraser board, so you can customize it to your heart's content.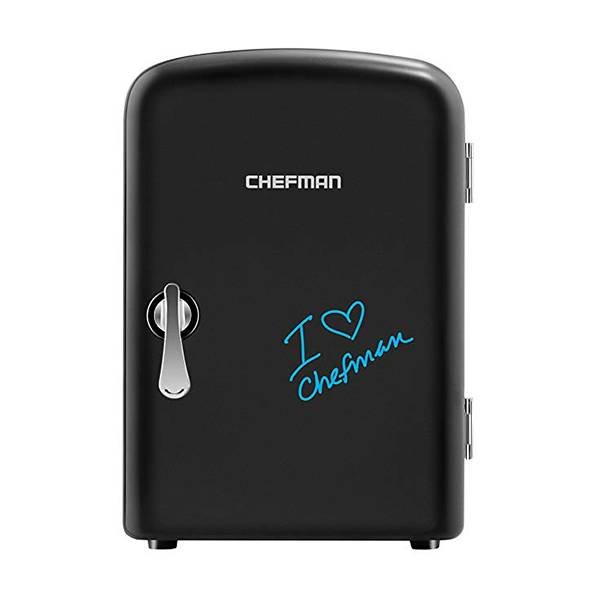 Read More
5 Natural Makeup Tutorials for Black Women
How to Layer Skin Care According to a Dermatologist
The Complete Guide to Lash Lifts
Read more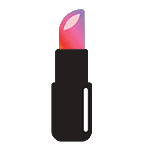 Back to top