#WCW: Kirsten Carriol, Founder of Instagram-Famous Lanolips
April 18, 2018
We love Lanolips. The brand's Tinted Lip Balm, 101 Ointment Superbalm and Rose Hand Cream are just three beauty products we love to use on the daily and actively photograph for the 'gram. We had a chance to sit down with the brand's founder, Kirsten Carriol, to learn more about her inspiration for the brand, her favorite Lano product of all time and to find out what beauty means to her. Check out the whole interview, below:
Why were you inspired to develop Lano? What were you doing before?
My upbringing on my grandparent's sheep farm inspired my love of lanolin — a cruelty-free substance in sheep's wool that keeps sheep protected from the elements. In shearing season, my grandfather (who had super rough and thick farmers hands) would come home with really soft hands from the lanolin in the wool. We always had lanolin lying around for all skin ailments — it's something that was just part of my childhood. I ended up working in beauty marketing for 10 years and tried absolutely all the latest fads, but realized nothing worked as well as the lanolin that I grew up with — which is why I created LANO.
What's your one favorite Lanolips product and why?
Definitely 101 Ointment — it's the beating heart of LANO. I see it as the epicenter of the brand and everything we do branches out from that rich, beautiful, pure and natural center. If I had to choose 1 product to live with forever, it would be this one.
Your packaging is so Instagrammable! Where did the inspiration for it come from?
It wasn't actually designed for Instagram. It was meant to be pretty and tough at the same time — the blue is inspired by faded denim jeans! I also wanted it to look like it's been around forever, or could have launched yesterday. I didn't want it to scream any packaging "trend,"  and be timeless without being boring or retro. It was actually harder than you think to tick all of these, but I'm still in love with it and it says exactly what I wanted it to say.
What are some of your favorite beauty products of all time?
IT Cosmetics Bye Bye Undereye for my genetic dark circles, Laura Mercier Secret Camouflage, generic brand sulfur paste for blemishes, and VO5 Hot Oils for hair recovery.
Aside from your wallet and phone, what do you keep in your purse at all times?
101 Ointment. And a Victorinox Swiss Army Card (seven tools in one)!
What does beauty mean to you?
Your insides show. Beautiful people have a certain glow that "mean" people don't, no matter how much makeup you wear. Beauty is truly accepting your tiny place in the world and respecting all cultures and walks of life.
What do you do for fun?
Spend time with my two crazy sons who make me laugh hard every day, and reading great fiction.
What advice would you give to your younger self, if you could?
Recognize that you have anxiety and find out ways to handle it better earlier in life.
What's next for LANO?
We are getting serious about SKIN! And heaps of fun more lip too! Get ready!
Read More:
#WCW: Former "Bachelorette" and Bestselling Author Andi Dorfman
#WCW: Cait Kiernan, Author, Beauty Editor and Tough-as-Nails Cancer Survivor
Read more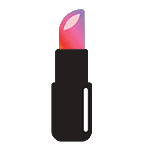 Back to top