How to Get Gorgeous Glowing Skin in 5 Easy Steps
August 04, 2020
There's no denying that glowing skin can turn heads no matter where you are. That's why we're guilty of spending countless dollars on skin-care products to help our complexions appear more naturally radiant. But the truth is, when you can't achieve glowing skin on your own, an effortless no-makeup makeup look can go a long way. That's why we tapped makeup artist Scott Barnes, (the same guy who put Jennifer Lopez's enviable J.Lo glow on the map) for his top tips on illuminating beauty. Ahead, see how you can get glowing skin in five easy steps.
What You Need to Achieve Glowing Skin
A highlighter is only one product to turn to when creating this makeup effect. Your full kit should include the following:
• Blush
STEP 1: Create Dimension
To create a lit-from-within complexion, Barnes stresses perfecting the art of contouring. "You want to bring light to the center of your face to make you glow," he says. Start to create dimension by applying a cream concealer that's one shade lighter than your skin tone to highlight the high points of your face. The Maybelline New York Super Stay Under Eye Concealer is a great lightweight option that seamlessly glides onto the skin and lasts for up to 24 hours. Then, take a concealer brush, like the IT Cosmetics Heavenly Luxe Dual Airbrush Concealer Brush, and place the concealer in the middle of your forehead, down the center of your nose, along your brow bones, under your eyes and at the center of your skin.
Continue creating dimension by using contouring makeup and a contouring brush to create an arc under your cheekbones to add more depth to the face. Other areas that Barnes routinely contours include the sides of the nose, along the jawline and hairline. When choosing contouring makeup, go for a bronzer, powder or liquid foundation that is "one shade darker than your natural skin tone," Barnes says. "If you go any deeper than one or two shades, you'll begin to look muddy." Try the L'Oréal Paris True Match Face Powder, which offers a range of 30 colors.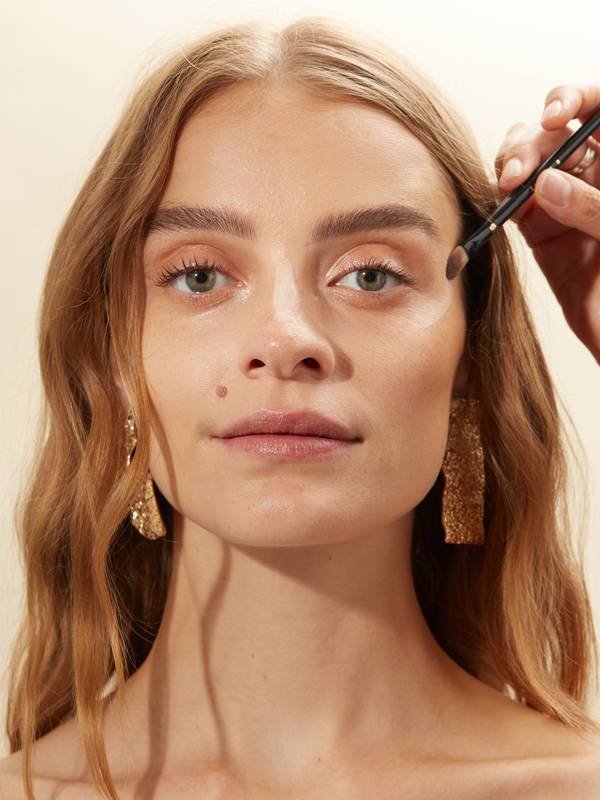 STEP 2: Apply Foundation
After enhancing the dimension on your face, it's time to layer on foundation. "I like using lighter foundations (think liquids or creams without a thick consistency) with a lot of luminosity to add a glow to the skin," Barnes says. One of our favorites for this is the Giorgio Armani Luminous Silk Foundation. To apply the foundation, move your foundation brush in small circles. "You want to make sure your makeup isn't sitting on top of your skin," he says. "It should blend in with the natural oils in your skin."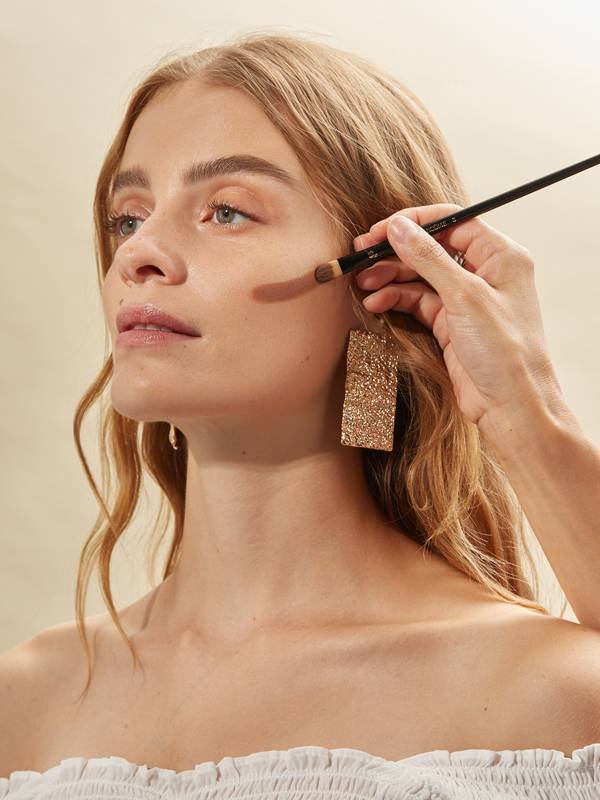 STEP 3: Add a Pop of Color to Your Cheeks
Don't make the mistake of trying to create a contour with blush. "Leave that business to your contouring makeup," Barnes says. Instead, select a blush that is close to your natural flush, and apply it on the apples of your cheeks (instead of below your cheekbones). When blending, make sure you start at the apples and blend upward toward your temples. This bit of flush will help make your skin glow. We recommend the NYX Professional Makeup Sweet Cheeks Soft Cheek Tint for its rich pigmentation and glowy finish.
STEP 4: Add a Hint of Shimmer (But Just a Hint!)
"Shimmer highlighter creates light and bone structure," Barnes says. But knowing when enough is enough is important. "Whether you're using a cream or powder highlighter, in either case less is more," he explains. Apply a highlighter like,the NYX Professional Makeup California Beamin' Highlighter, to the high points of your face, which refers to the middle of your forehead, down the center of your nose and along the tops of your cheekbones.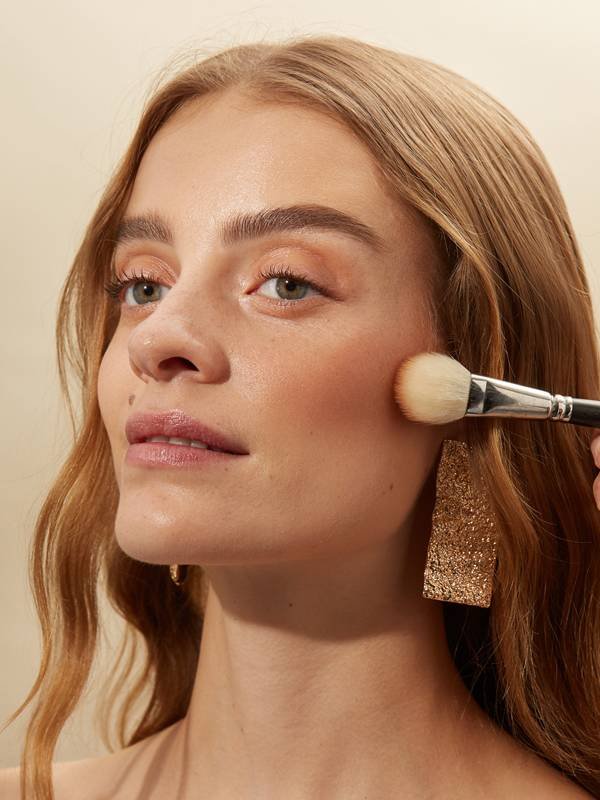 STEP 5: Set Your Glow
After all of your layering, the final touch — translucent powder — is the most important one, according to Barnes. Using a large fluffy powder brush, swirl translucent powder all over your face for a look that stays in place all day long. You can also try the Urban Decay All Nighter Ultra Glow Setting Spray.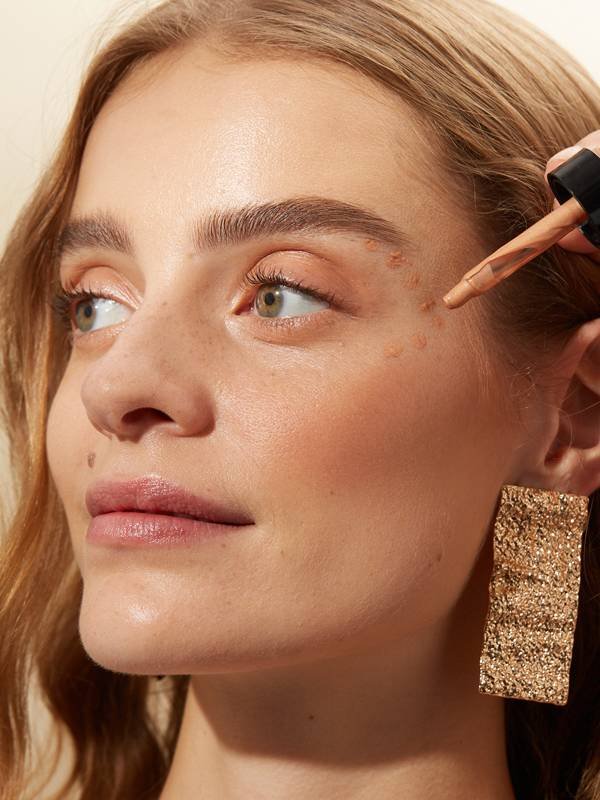 Read more