Lime Green Hair Is In — Here's How to Get the Look
September 12, 2019
Neon colors had a serious moment this summer. From neon makeup, clothing and nails, we were sure we had seen just about all of the highlighter-inspired looks this season. And just when we thought the neon color movement was leaving us along with the warmer months, Demi Lovato hit us with a new hair look that's sure to keep the bright color trend going. We were floored when we spotted the soulful singer's neon, lime green tips paired with her bob hairstyle on Instagram Stories — and let's not forget her matching lime green nails that somehow made the whole thing look super wearable and chic. While Lovato's hair color was undoubtedly the work of a pro, there are ways to get the look at home, at least temporarily.
Whether you're going for the dip-dyed effect, similar to Lovato, or you want a whole head of lime green hair, you're going to need to lighten your strands to get the most prominent hue. We recommend people with dark hair colors visit their salon for this because multiple rounds of bleach may be needed in order to get the blank canvas required for a true green color. If your hair is already blonde, get ready to have some fun by grabbing a green hair color dye like the L'Oréal Paris Colorista Semi-Permanent Hair Color in Lime Green. What's great about this hair dye is it allows you to play with bright hair colors without the commitment. The semi-permanent hue fades away after four to ten shampoos, so you can wash it out whenever you want. If you're looking for even less of a commitment, the L'Oréal Colorista Hair Makeup Hair Color Neon For Bleached And Light Blondes in #NeonGreen100 will allow you to indulge for one day only because it's just hair makeup. The Lime Crime Salad Hair Color Tint offers a similar effect. The semi-permanent fantasy hair color is DIY-friendly and works to give you the vivid hue you're looking for while protecting the soft-feel of your strands.
If the idea of lightening your hair is a little daunting altogether but you still want in on this trend, try the Garnier Nutrisse Ultra Color in Matcha Latte EM1. It's a darker variation of the lime green look but it dramatically transforms naturally dark hair without bleach. Not to mention, it will leave your hair looking and feeling amazing thanks to its formula that's infused with avocado, olive and shea oils. Whatever colors you end up choosing, make sure you carefully read all of the directions on the packaging before you begin coloring to ensure that you get the results that you're looking for.
Read More:
The Best Makeup Tutorials on YouTube
Beauty Q&A: How Can I Make My Fragrance Last Longer?
10 Brands That Want to Give You Free Makeup on Your Birthday
Read more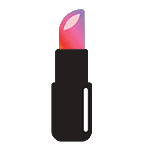 Back to top