We Wish We Could Bathe in This Miracle Beauty Oil From Jamaica
June 11, 2018
Welcome to the third installment of our Made In series, where beauty editor Tembe explores buzzy beauty products, ingredients and trends and where they originated. Next up is Jamaican Black Castor Oil, an all-purpose oil saving the lashes and brows of beauty junkies everywhere.
Touted as a miracle product for regrowing thinning hair and creating enviable lashes, Jamaican Black Castor Oil has long been a hair thickening and lengthening staple in the natural hair community, and more recently — the wider beautyverse. In a world that's still recovering from the thin brows of the 90's and early aughts, anything that's able to rejuvenate sparse brows is welcomed with open arms.
JBCO was widely known in Jamaica as an all-purpose healing oil, used long before it became the buzzy product we know today. Brought to Jamaica during chattel slavery, JBCO was used as a way to heal the body in replacement of traditional medicines that slaves often had no access to. Prior to that, it was used by early Egyptians, whose methods for oil extraction were inherited by the people who would later become modern-day Jamaicans. And today, JBCO is extracted the same way — a process knowiTropic Isle Living founder Lois Hines describes as "very tedious, but well worth it."
Traditionally, the seeds (which come in a pod) are picked when they are partially ripe on the tree and are laid on a zinc sheet in the sun where they are left to dry out. When ready, the seeds naturally pop out and the castor "bean" is separated from its shell. Once that is done, the seeds are gently roasted and placed in a mortar to be crushed into a powder. The powder is boiled, a process that Hines says "is where the skill comes in." This is because the temperature of the fire is essential to the effectiveness of the oil. While it is boiling you "skim" the oil, a process that can take many hours. Once skimmed, there is still water present in the oil so it has to be reboiled and skimmed again. This process is repeated until there is no water remaining in the oil, which according to Hines can take forever.
While there are lots of JBCO varieties on the market, few produce pure Jamaican Black Castor Oil. Many companies cut their oils with fillers like grapeseed oil to dilute the smell/alter the texture of the original product. This differs from Tropic Isle Living's approach to mixing JBCO which consists of using the natural oil as a base and adding in essential oils later. All of these mixes are intentional and serve different purposes depending on your goals. Their first essential oil blend, Lavender Jamaican Black Castor Oil, was designed to aid in hair growth as well as acting as a soothing oil. This also happens to be one of Hines' favorite blends for its "cleansing properties of the mind, body and spirit," and she uses it to hydrate her skin and hair.
As a carrier oil, JBCO "holds the property of the blend in place long enough to add value to the essential oil," meaning it amplifies the effects of the essential oil and increases the results. This makes the Tropic Isle Living blends perfect for adding and retaining moisture to the skin. Since the founding of Tropic Isle Living (the first company to bring JBCO to market), Jamaican Black Castor Oil has become a staple in the beautyverse, used for everything from thickening lashes and brows to removing makeup to deep conditioning hair.
The list of its benefits are virtually endless, but we like to use it to moisturize and strengthen our hair, skin and lashes.
For Hair
JBCO has a thick texture and a little goes a long way — for small, thin areas like your hairline, use your fingers or a cotton ball to dab it in. This will ensure that you aren't oversaturating your hair with product and reducing its effects. You can also apply it to the scalp which helps in achieving thicker, stronger hair.
For Lashes and Brows
JBCO can also stimulate lash growth and is way cheaper than lash extensions. To apply, use a cotton swab and coat the areas you want to see growth. You don't need much to see results  — a drop or two should do.
For Skin
If you're oil-cleansing obsessed (like we are), JBCO can be essential to your makeup removing routine. The omega-9 fatty acids are great for acne-prone skin and can help fade scars over time.
Related:
Photo: Chaunté Vaughn
Read more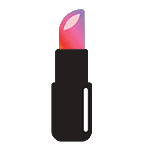 Back to top