8 Crunch-Free Hairsprays That Work For Every Need
August 02, 2022
Hairspray gets a bad rap, but the sticky, glue-like formulas that entered the market way back in the 1940s have come a long way. Today, getting a gravity-defying style doesn't mean engulfing your entire head in what might as well be concrete; in fact, there are too many options out there for you to settle for something like that.
While strong-hold formulas exist — good ones, too — there are also softer, more natural options, like flexible hairsprays, that can hold a curl without leaving your strands stiff.
Bottom line: There's something for everyone and every need — no matter your cut or style. Allow us to show you some of the best hairsprays in 2022.
Best Strong-Hold Hairspray
There's a reason this range — Elnett — has stood the test of time; it's good, really good. And when it comes to needing extra-strong hold, this spray won't disappoint. Bonus: When you're over your style, this hairspray brushes right out without leaving behind any hard residue.
Best Hairspray for Humidity
This strong-hold formula freezes hair, but also protects against humidity. If you find that your hair gets easily weighed down by lots of styling creams, opting for a hairspray that can multitask, like this one, might be your best option.
Best Hairspray for Flexible Hold
Some hairstylists like to use hairspray before styling — this offers more control while manipulating the hair, and hopefully, guarantees a style that lasts. This medium-hold formula that prioritizes controlling frizz was made for a spray-as-you-go technique. Believe it: The results last forever.
Best Hairspray for Flyaways
This formula redefines lightweight hairspray. Thanks to its micro-diffused mist, this foolproof spray offers 48 hours worth of natural-looking hold that's never crunchy.
Best Hairspray for Straight Hair
Straight hair needs protection, too. Whether you have a naturally straight style or use heat to create a sleek look, this anti-humidity spray will keep it perfectly smooth.
Best Hairspray for Wavy Hair
Think of this as the hairspray with some added oomph. Not only does it keep your style frozen in place, but it also adds some natural wind-blown texture that can transform even the most ordinary look.
Best Hairspray for Curly Hair
If you have curls that like to drop, this nourishing finishing spray is for you. It offers control without weighing curls down, and thanks to moisture-retaining ingredients, like honey, lots of hydration.
Best Alcohol-Free Hairspray
Curly hair needs more hydration, not less — and any alcohol-based product will rob it of that. Instead, this alcohol-free option uses a copolymer to create flexible hold, alongside organic black seed oil, aloe leaf extract and boswellia carterii oil (frankincense) to keep curls bouncy and shiny.
Read more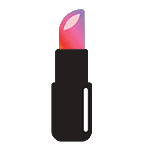 Back to top