Dudes, Take Notes: How to Recreate Bradley Cooper's Pushed-Back Hairstyle
February 25, 2019
There's Jackson Maine's wildly-shaggy hair and then there's Bradley Cooper's effortlessly dapper, pushed back 'do. On last night's red carpet (and on stage for the perfect performance of the hit song "Shallow"), we thankfully got to see the latter. To be clear, we weren't disappointed by Maine's hair choices in A Star Is Born, but a put-together Cooper never, ever disappoints. To achieve his relaxed hair looks on last night's red carpet, groomer Natalia Bruschi used a combination of Redken Brews products — dudes, get ready to take notes.
"Bradley wanted his hair to look relaxed and styled back for the Oscars, so I decided to use the Redken Brews Cream Pomade to give him that smooth, effortless finish," explains celebrity groomer Natalia Bruschi. I really love the scent and feel of the Redken Brews products — they make it easy to groom my male clients, no matter the look."
How to Recreate Cooper's Red Carpet Hair, According to Bruschi:
STEP 1: Prep hair by washing with Redken Brews 3-in-1.
STEP 2: Lightly blow-dry hair with your fingers until fully dry.
STEP 3: Scoop a small amount of Redken Brew Cream Pomade and run in between your hands before raking them through your hair in a backwards direction to softly hold the style and add texture.
STEP 4: Once you've obtained your desired effect, lock the style in place with a few spritzes of the Redken Brews Hairspray.
Read More:
Lupita Nyongo's Red Carpet Look Just Made Everyone Stop and Do a Triple Take
9 Lip Stains to Try Stat (And How to Wear Them)
Zendaya Is the New Face of Lancôme — As If You Needed Another Reason to Love Her
Read more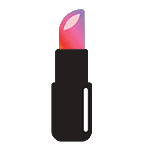 Back to top