7 Easy Ponytail Hairstyles That Look More Complicated Than They Are
October 27, 2022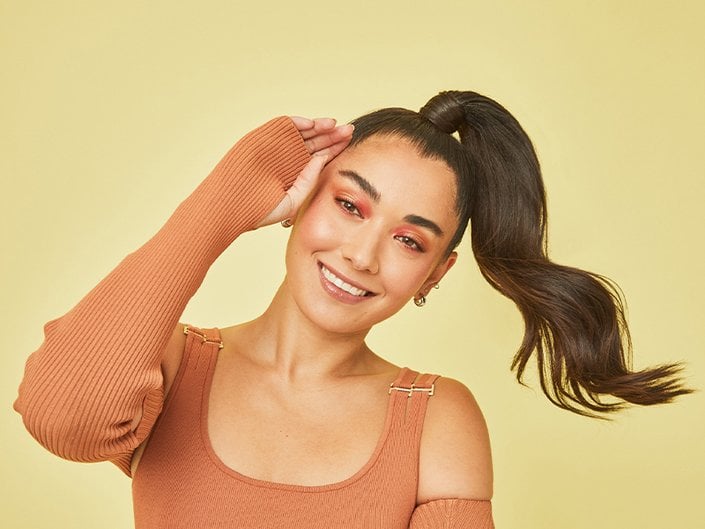 When you wake up in the morning with just minutes to spare and many tasks to complete (hair,
makeup
, sustenance, brief meditation before taking on your busy day and so on), there's not always enough time to create an impressive hairstyle. It's quick and easy to throw your hair into a simple
ponytail
, but a lackluster pony can look like you're headed to the gym. Fortunately, with the help of a few of our favorite beauty vloggers, you can learn how to up your ponytail game in just a matter of minutes with the right technique. So if you're not sold on the
overnight hairstyle
game, want to do more than throw your hair up in a
claw clip
or just aren't a fan of the way your hair looks after it's
air-dried
, you should check out the following easy ponytail tutorials that look way more complicated than they actually are.
Textured Ponytail
Even though Redken artist Ellen Divine created this textured look for the holiday season, it's casual enough to wear every day. Divine starts by prepping the hair with a primer and blow drying it with a paddle brush to make it smooth. Then, the pro adds volume at the root with the help of the Redken Guts 10 Root-Volumizing Foam Hairspray. We love how Divine leaves out a section of hair in the front and hides the ponytail elastic with a small piece of hair from underneath the pony. It's these small details that make a huge difference in the overall look.
Drawstring Ponytail
If you're looking for a tutorial to help explain how to efficiently apply a drawstring pony to short hair, Jodian of The Brilliant Beauty has got you covered. Some of the products you'll need by your side are a leave-in conditioner, styling gel, rubber bands, some clips, an oil spray and a bobby pin.
Low, Braided Pony
For a look with a little more pizzazz, consider this chic braided low pony tutorial. It starts by using a fishtail braid technique to create the woven effect. After passing a few strands of back and forth to the left and right, a section of hair underneath the pony is wrapped around the base of the ponytail and secured in place with two bobby pins.
Quick Yet Voluminous Ponytail
Vlogger Kayley Melissa transforms a boring, limp ponytail into a voluminous style in five minutes flat. The tutorial even includes a trick to eliminate hair sagging underneath your ponytail holder. As for what tools you'll need? Kayley Melissa utilizes the help of mini claw clips, hair elastics, bobby pins and a hair brush. You could easily give this pony a little texture with a curling wand and a texturizing spray like the Garnier Texture Tease Dry Touch Finishing Spray.
Sleek Ponytail With a Center Part
To achieve a sleek, center-parted ponytail, follow these step-by-step instructions by Alaha Karimi. The first step is working gel throughout your hair to tame any flyaways and create a sleek texture. We love using a product like the Redken Max Sculpting Gel for this effect. After the hair is parted and secured into a pony, the pro finishes off with a hairspray to lock the look in place. For a budge-proof style, we always reach for the L'Oréal Paris Elnett Satin Extra Strong Hold Hairspray.
Wavy Party Pony
Vlogger Mirella Belle prefers a loosely curled pony with a few face-framing pieces to look put together without being too done up. Check out this video to see how she achieves the voluminous look.
Extra-Long Curly Ponytail
Want a long, luscious ponytail without extensions? Lana Summer has the perfect tutorial for curly hair. To define your curls before pulling your hair back, we recommend using a lightweight yet moisturizing curl-defining styling spray, like the Garnier Fructis Curl Shape Defining Spray Gel.
Read more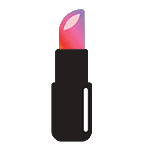 Back to top