Here's an Exclusive Garnier Nutrisse Coupon — You Can Thank Us Later
May 17, 2019
Attention loyal readers and savvy shoppers, we have a special deal for you! Head over to Garnier.com to access an exclusive Garnier Nutrisse coupon when you sign up for their newsletter with your name and email. All you have to do is fill out a short form and you'll be given a coupon for $2 off one Garnier Nutrisse hair color product.
Garnier Nutrisse products include their Nourishing Color Creme hair-care collection and Ultra Color hair-care collection. Both are formulated to give you radiant, long-lasting color with 100% gray coverage, plus avocado, olive and shea oils to hydrate your locks. Whether you're a deep natural brown like Garnier brand ambassador, Mandy Moore, or true redhead, with a shade range of 77-plus colors, there's sure to be a hair color for you. Not sure which shade is right for you? Use the virtual Garnier Shade Selector to find your perfect color match — and have some fun in the process.
Not that we need to remind you (I mean, you ended up here after all), but don't forget to check in every now and then to see what's new in the wonderful land of saving — we've got your back.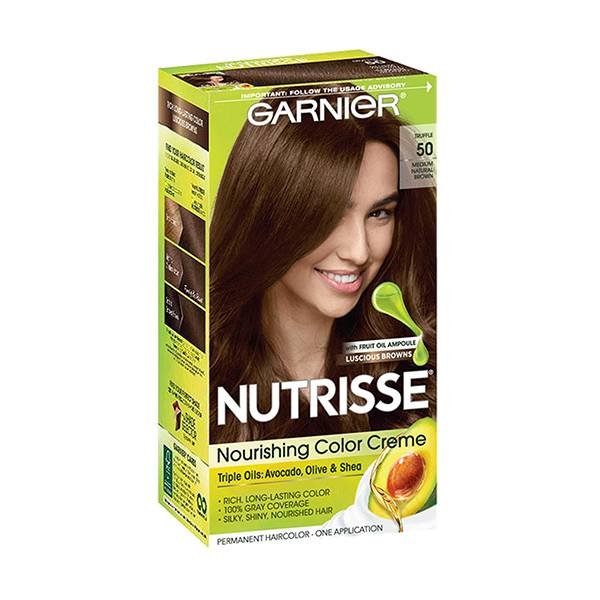 Read More:
This T-Shirt Hair-Drying Hack Will Change Your Life
I Use a Hair Mask Every Time I Shower and My Hair Has Never Looked Better
Score 50% Off Your Favorite Brands at the Ulta Beauty Gorgeous Hair Event
Read more