5 Ways to Celebrate National Hair Day
October 01, 2019
Whether we're talking about hair care, hair styling or hair products and treatments, our obsession with all things related to, well, hair is a pretty obvious hallmark of our personalities. So, when National Hair Day graced our calendars this lovely October 1st, we had to celebrate — and in more ways than one, no less. Ahead, find five easy, fun and indulgent ways all beauty lovers can pay tribute to this national holiday.
Shop L'Oréal USA Hair Products on Hair.com
L'Oréal USA just made it a whole lot easier to shop their brand portfolio. Our friends over at Hair.com relaunched today as an e-commerce website that is basically a one-stop shop for all your hair care needs. It's our National Hair Day dream come true. L'Oréal's professional products division includes all our favorites like Pureology, Redken, Kérastase, Matrix, Shu Uemura, Biolage and L'Oréal Professionnel. If you're in need of a new toning shampoo, scalp treatment or hydrating oil, head over to hair.com right now. Treat yourself to a few new products in honor of National Hair Day.
Dye Your Hair an Adventurous Color
If you've been contemplating a hair color switch-up, there's no better time than today to take the jump. Fall has officially arrived and some fun, new hair trends have come along with it. We've spotted a bunch of coffee-inspired hair looks recently that you're sure to love as much as your Pumpkin Spice Latte (well, it's a close tie). Espresso tones are definitely more on the muted side though, so if you're really hoping for a wow factor, dye your hair multiple colors. The trend ranges from a soft pink and purple gradient to coloring your tresses every color of the rainbow.
Accessorize Your 'Do Like a Boss
We know that dyeing your hair can be a big decision, especially if you're a hair-color newbie. So, if you want to show your support for National Hair Day in a less-permanent way, then pile on the accessories. From trendy, cute headbands to bedazzled hair clips (it works for short hair, too!), the right hair accessory will have people stopping you all day long.
Chop. It. Off.
Sometimes, it's just time for a re-fresh. If your hair is in desperate need of a haircut, National Hair Day is the perfect time to change up your look. From long layers to a chic bob, the possibilities are endless. Check out our quick tips for how to save money at the salon and get the most out of your blowout.
Indulge in Some Much Needed Self Care
We are firm believers in the power of some rest, relaxation and a healthy does of self care. Wind down National Hair Day with a hydrating hair mask and some amazing shine products. Your hair will smell great and look healthy come morning. Because let's be honest, even though today is National Hair Day, we like to treat our hair to something special every day.
Read More:
How to Extend Your Blowout as Long as Humanly Possible
Beauty Q&A: How Do You Get Hair Dye Off Skin?
WCW: Rochelle and Savana Peetoom Have Big Plans for Rob Peetoom Salons
Read more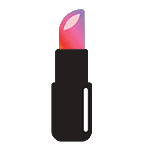 Back to top