Mandy Moore Wore Itty Bitty Flowers In Her Hair On Her Wedding Day — Here's How to DIY
November 20, 2018
We're interrupting your pre-Thanksgiving activities to bring you very important information about Mandy Moore's wedding beauty look — more specifically, her romantic, ethereal waves that perfectly complemented her glitter eye and monochromatic lip and cheek. But our favorite part of the #AllPinkEverything look was the clusters of baby's breath flowers strewn throughout Moore's simple, yet elegant hairstyle. Brought together, Moore's makeup and hair and pink Rodarte dress made a strong case for steering away from the traditional white dress and neutral makeup. The look was the stuff straight out of a trending wedding pinterest board.
"Mandy's pink dream wedding hair was inspired by her custom layered Rodarte dress. The perfect pale pink hue of the dress adorned with babies breath florals inspired a whimsical and romantic feel, while remaining classic," says Ashley Streicher, Moore's best friend and Garnier brand hairstylist.
How to Recreate the Look at Home, According to Streicher:
STEP 1: Prep clean, damp hair by raking through Garnier Fructis Root Amp Root Lifting Spray Mousse and Garnier Fructis Style Full & Plush Mega Full Thickening Lotion. Blow dry with a small round brush, starting at the roots, to create as much volume as possible. Finish with a few small, Velcro rollers in the top of your hair to set volume.
STEP 2: Starting in the back at the bottom of your head, take 2-inch sections of hair, spray with Garnier Fructis Flexible Control Anti-Humidity Hairspray and then curl with a 1 ¼ inch curling iron. To hold the form of the curl, pin each curl to your scalp with a small pin and let cool for about 30 minutes.
STEP 3: Once cooled, remove all of the pins. Lightly brush your hair while spraying Garnier Fructis Flexible Control Anti-Humidity Hairspray. Once brushed out, lightly backcomb your hair to create a soft fluffy wave.
STEP 4: Part your hair down the middle and softly brush both sides back behind the ear. Secure behind your ear with a bobby pin. Finish with a light mist of Garnier Fructis Extreme Control Anti-Humidity Hairspray.
STEP 5: For an additional romantic feel, adorn pink babies breath floral pieces to your hair with eyelash glue, such as Ardell's DUO® QUICK-SET Striplash Adhesive. Place veil on very top of your head to sit like a crown or headband – pin in place with bobby pins.
Read More:
The Best Black Friday Beauty Deals Of 2018
The Ultimate Guide to the Best Cyber Monday Deals
Our Thoughts on This Fast Food Makeup Look? We're Lovin' It
Read more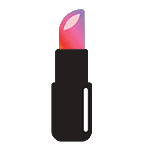 Back to top