The 7 Best Updos for Short Hair
September 13, 2019
Fact: You don't need to have mermaid-length hair to do all the fancy twists, messy buns and French braids you love. To all the ladies with chin-length strands, we're here to tell you that having short hair doesn't mean you get the short end of the (styling) stick. (Sorry, we had to!) Whether you just did the big chop or have always been obsessed with your cool-girl bob, we gathered a list of our favorite updos to try if you have short hair.
French Braids
Classic French braids just got so much better thanks to shorter strands. That's right — better because you can still execute this cute staple hairstyle but it requires way less arm strength.
Messy Bun With Bobby Pins
Having short hair is all fun and games until you try to recreate that cute, effortless messy bun and the strands in the back of your head aren't long enough to stay in the bun. Luckily, hairpins are back in trend, and this time they're bigger, bolder and everything you need to keep your hair up and your bun perfectly messy.
Face-Framing High Bun
Opt for a face-framing bun when you want to achieve the effortlessness of a messy bun but still want to bring emphasis to your bomb makeup look. It's flirty and looks great on all hair types.
Triple Twist Bun
We told you intricate hairstyles are still wildly achievable with short hair. The best part of this updo is that it looks like you spent hours in a salon getting your hair done, but really you can recreate this with ease in the comfort of your home. Simply divide your hair into three separate sections. Then going one section at a time, split the hair into two and twist it around your head. Repeat this step three times and bring the ends of your hair together in a low-bun at the nape of your neck.
Double Bun Twist
What's better than one low-bun on short hair? Two, of course. Spice up this classic hairdo by dividing your hair down the middle into two equal parts and twisting each side into two individual buns.
Read more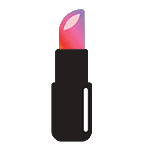 Back to top