Ashley Williams's Wash Day Routine Video is Mesmerizing
August 25, 2017
We spend so much time trying to achieve the perfect messy bun or the most-defined wash and go, but how much time and effort do we spend on our wash routines? As a curly girl, I've got mine down to a science (kinda). Every 7 to 10 days, I slather on the perfect cocktail of products –– I'm currently obsessed with the Carol's Daughter Rhassoul Clay Line –– and spend the day detangling, diffusing and pineappling my hair to perfection. In the video ahead, fellow curly girl Ashley Williams walks us through her wash day routine:
When it comes to products, Ashley hearts Camille Rose Naturals –– a brand that specializes in moisture rich cleansers, stylers and balms. She also uses the Q-Redew hair steamer, a handheld hair steamer that promotes moisture retention and helps to reshape your curls without dousing your hair in water. Pro tip: Ashley uses the Q-Redew to detangle prior to washing her hair, cutting down on detangling time and helping to get rid of product before detangling. After she conditions, she uses the Huetiful hair steamer to lock in moisture. The end result? Shiny, bouncy curls.
Will you be adding any of these steps to your wash routine? Sound off in the comments below!
Read more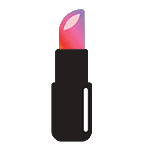 Back to top