The 6 Products Your Hair Needs for a Day at the Beach
August 09, 2022
For Dry Ends
1 / 6
For Dry Ends
Before lying out in the sun, apply a few spritzes of this coconutty spray. This formula helps hydrate, protect and keep hair detangled with ingredients like glycerin and aloe. The best part? It smells like a coconut dream.
For Scalp Protection
2 / 6
For Scalp Protection
For scalp and hair UVA/UVB protection, try the Coola Scalp & Hair Mist. It has a mix of sunscreen, centella asiatica and monoi oil that works to moisturize and restore. This refreshing formula also contains SPF 30 with 80-minute water resistance that will help keep scalp sunburn at bay (cause it's a thing, ya'll!).
For Long Curls
3 / 6
For Long Curls
Long, curly hair can be especially prone to tangling after a day in the waves — and is usually extra thirsty, too. This leave-in is free of all the things curly hair especially hates: sulfates, parabens, silicones and dyes. After washing your hair, apply a quarter-sized amount to damp curls from root to tip to nourish and hydrate your curls.
For Instant Hydration
4 / 6
For Instant Hydration
Lamellar water is all the rage right now — and for good reason. The lightweight treatment creates thin layers (called lamellas) using lipids and emollients to deliver intense hydration, smoothness and strength. Garnier's treatment works in just 10 seconds, conveniently fits into your usual lather, rinse, repeat routine and delivers extra shiny hair without weighing it down.
For Combing Through From Root to Tip
5 / 6
For Combing Through From Root to Tip
After your wash or mask, comb through your hair with a wide-tooth tool like the Ouai Clear Comb. This comb can also be used to apply products and is especially effective for textured,
thick hair.
For Faux Beachy Waves
6 / 6
For Faux Beachy Waves
If you're being extra careful in the sun, fake a beachy texture with the Playa Endless Summer Spray. This mist contains sea salt and beta-carotene to add a beachy, wavy finish — minus the damage of the real thing.
Read more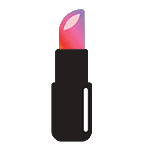 Back to top