The Best Hair-Care Products with Hyaluronic Acid for Dry, Dull Strands
August 22, 2023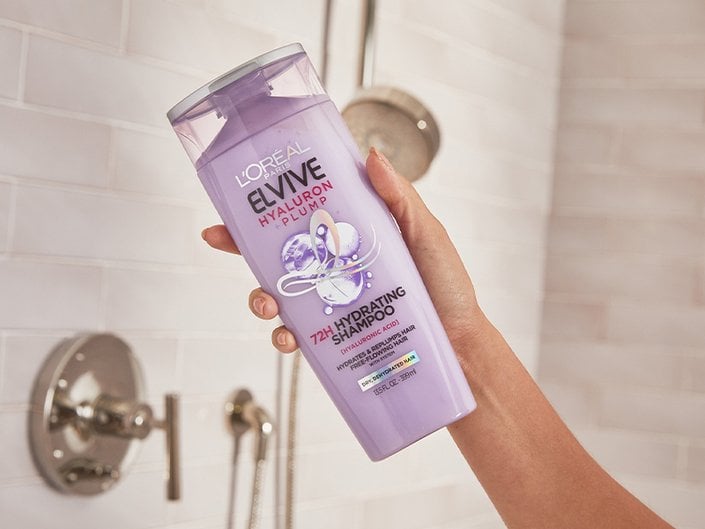 It's no secret that hyaluronic acid is a crowd-favorite amongst makeup artists, aestheticians and dermatologists everywhere — and for good reason. The ingredient works to help skin retain moisture and is an excellent addition to any skincare regimen, especially before makeup application, as it keeps your complexion hydrated, smooth and dewy throughout the day. That's why we're happy to report that hyaluronic acid is now breaking into a new category to keep you even more moisturized: hair care. Hair-care products with hyaluronic acid help hydrate, plump and bring dry hair back to life. Below, explore a few of our favorites made with the superstar ingredient.
What Is Hyaluronic Acid?
Hyaluronic acid is a powerful humectant that when applied to the skin in the form of skin-care products, helps it retain moisture. Board-certified dermatologist Dr. Lisa Ginn, previously told Skincare.com, "Hyaluronic acid is found naturally in our skin, but as we age, the production slows. Using a product that contains it can help smooth fine lines and wrinkles and make skin in general appear fuller and more youthful." Because of its powerful hydrating properties for the skin, we're now seeing the ingredient being used in hair-care products, too.
Benefits of Hyaluronic Acid for Hair
When used on skin, hyaluronic acid delivers smoothing and plumping benefits and it can work the same way for hair.. Hyaluronic acid in hair-care can come in many forms, including serums, shampoos, conditioners and even hair masks. Here, we're sharing the very best hair care products with hyaluronic acid to help revitalize dull and dry strands.
Best Hair Care Products with Hyaluronic Acid
This hydrating duo works to detangle dry hair and deeply moisturize each strand with hyaluronic acid. It promises softer, silkier and more hydrated hair for up to 72 hours and additionally helps beef up hair for a full, bouncy look.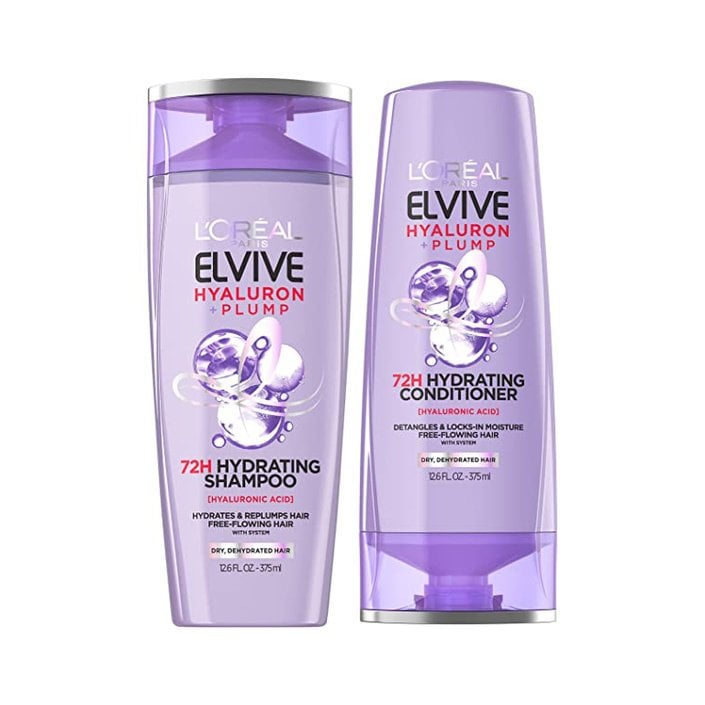 Blonde hair will absolutely love this hydrating overnight serum that works to nourish and smooth hair while you sleep. It has hyaluronic acid plus edelweiss flower to revitalize dry hair and smooth strands by morning.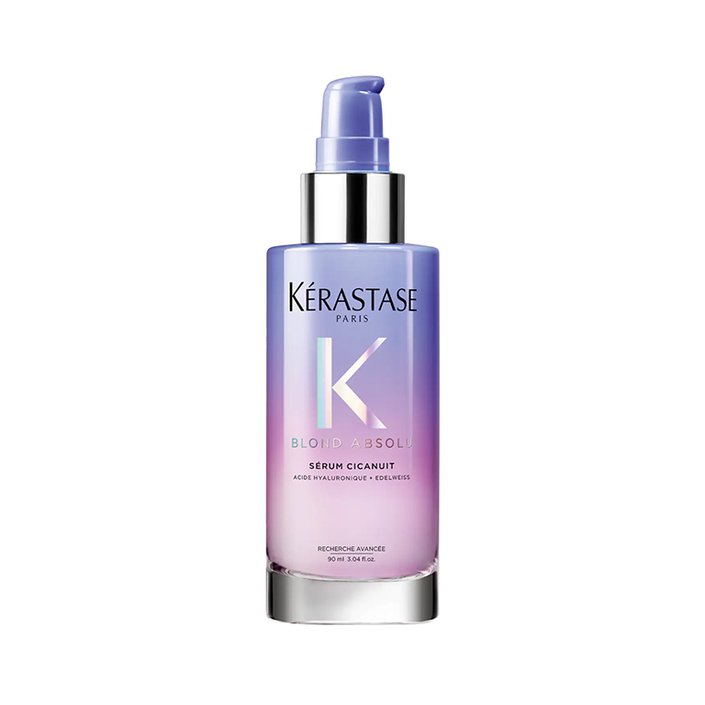 This leave-in option will guarantee a moisture boost no matter your hair type. Featuring hyaluronic acid, it will leave your hair looking particularly lush and glossy.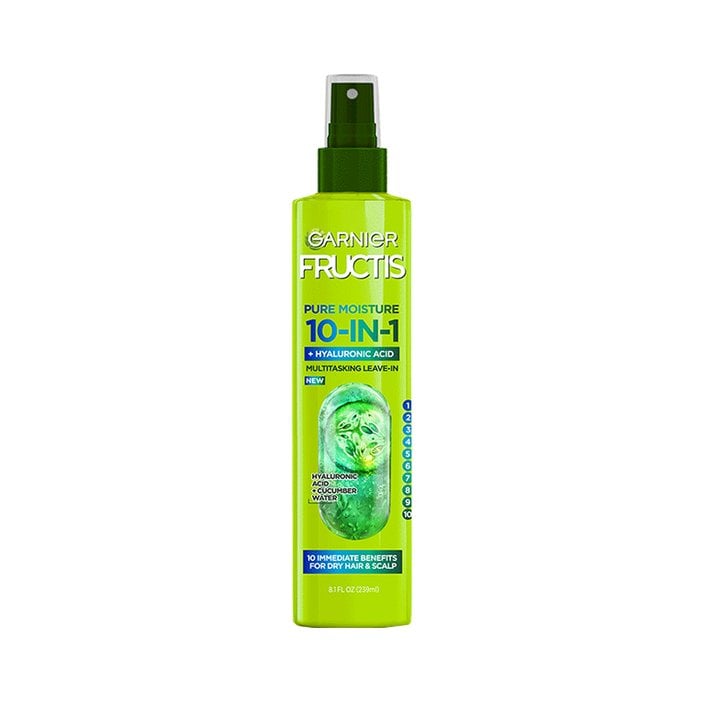 Best Hair Leave-In With Hyaluronic Acid
This leave-in option will guarantee a moisture boost no matter your hair type. It has hyaluronic acid that deeply hydrates each strand and will leave your hair looking bouncy, fresh and resilient.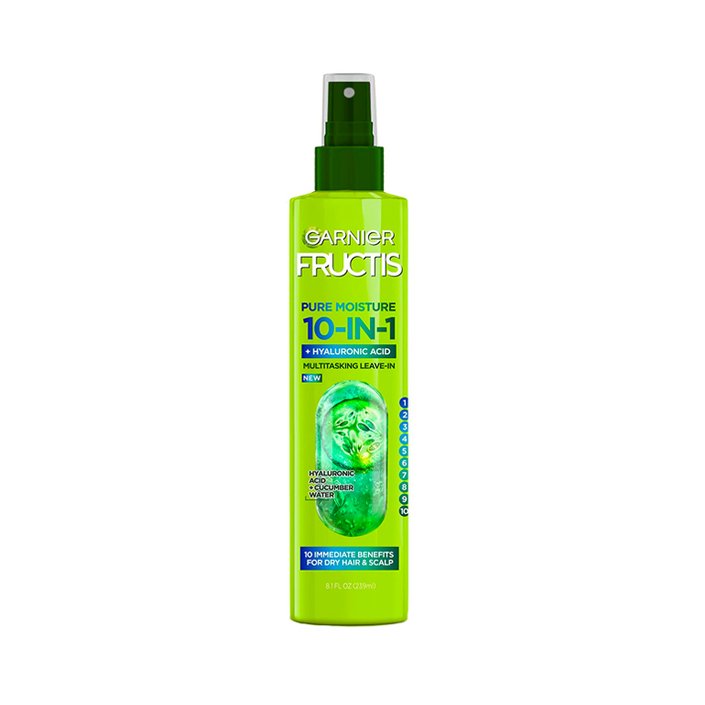 Bring dry hair back to life with this plumping serum leave-in. It contains hyaluronic acid to help restore moisture and will keep your hair looking and feeling soft, hydrated and fresh for hours!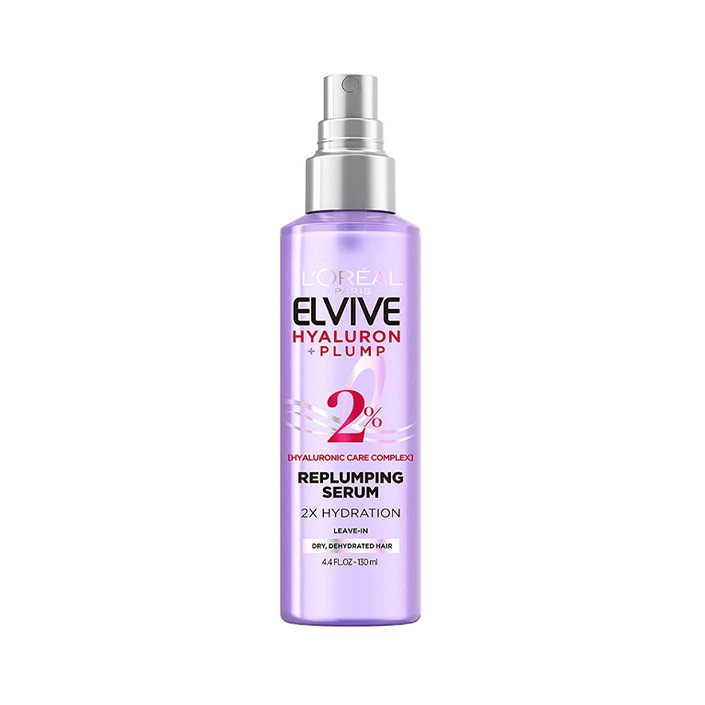 Give your hair the boost of hydration it deserves with this moisturizing shampoo and conditioner. The shampoo and conditioner combination contains hyaluronic acid plus cucumber water to deeply hydrate and renew dry hair.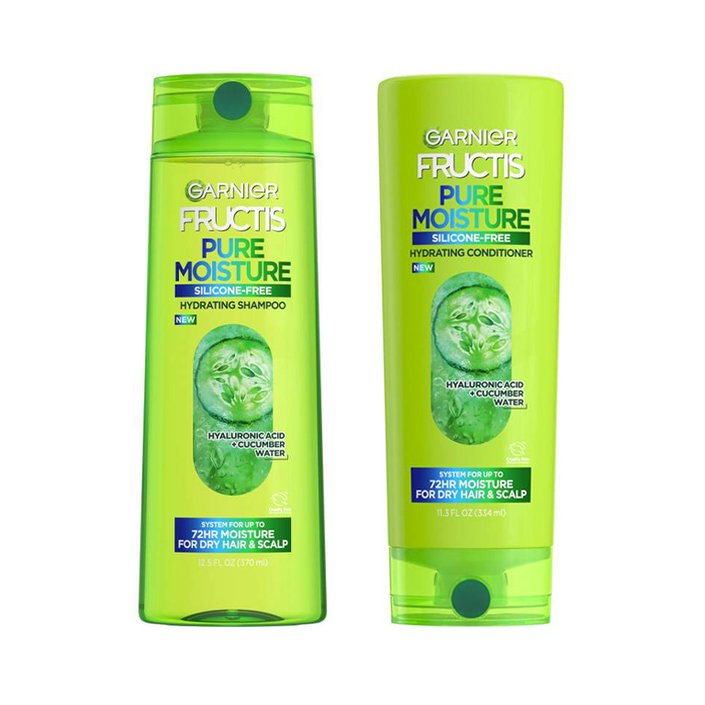 If you have thin, dry hair, opt for this thickening shampoo. It contains hyaluronic acid plus ceramides and peptides to not only nourish but also improve thickness.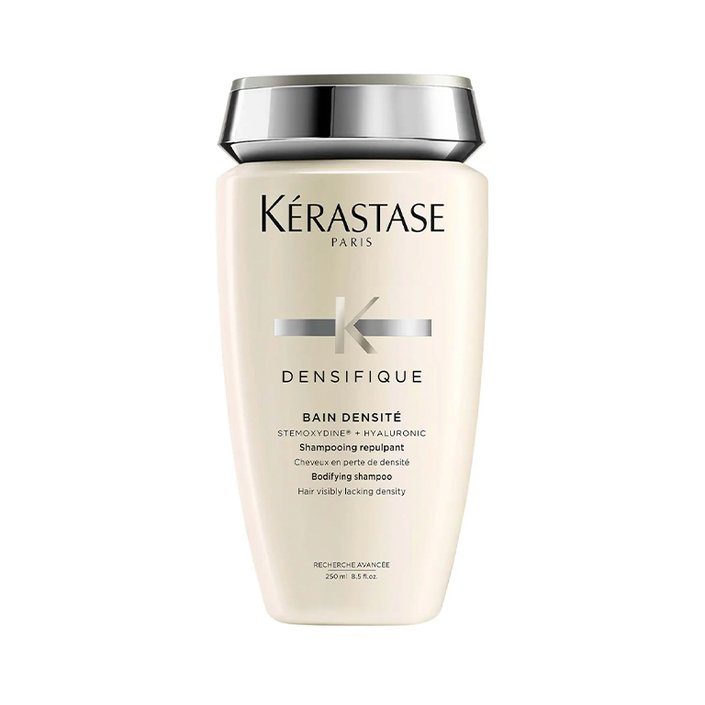 Hyaluronic acid and coconut milk come together in this frizz-smoothing leave-in conditioner to help keep hair looking hydrated and healthy. What's more, it also does a great job at keeping fly-aways at bay for soft, smooth hair.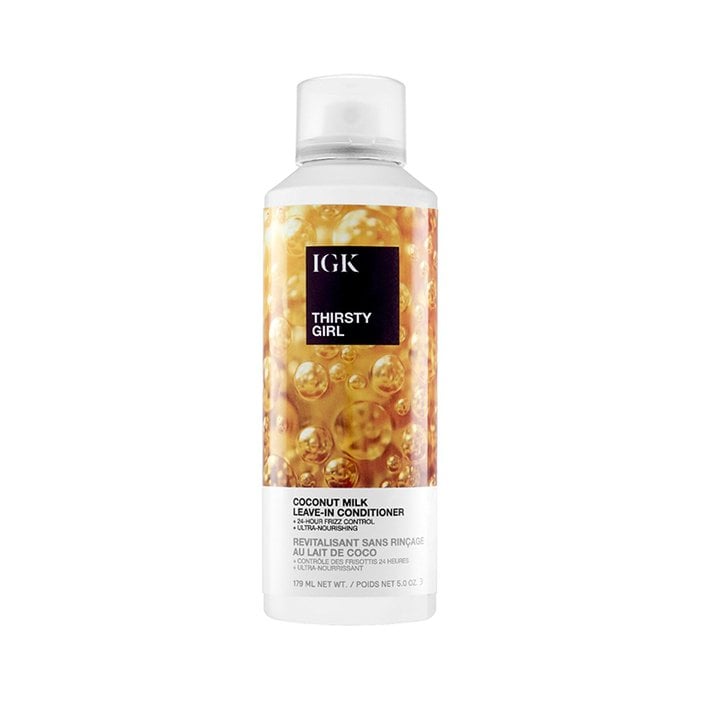 Smooth and hydrate parched strands with this hair elixir that's packed with moisturizing ingredients. It contains hyaluronic acid, coconut and fig, mangosteen, papaya and prickly pair plus vitamins C and E for a touchable, non-greasy finish.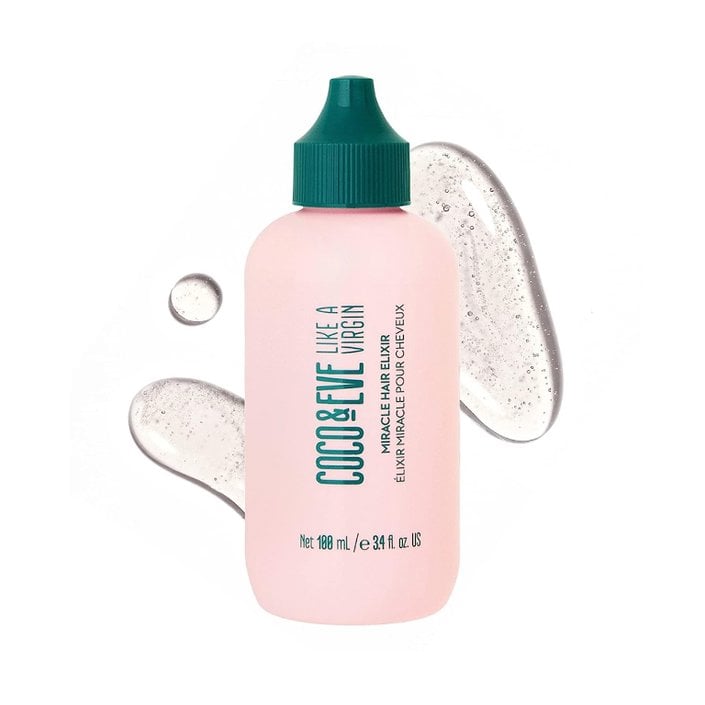 This hair mask is a must-try if your hair feels dry and brittle. It contains hyaluronic acid, squalane and blue and green algae to help quench and protect hair. The best part is that it can be used on a variety of hair types, from 2c to 4c.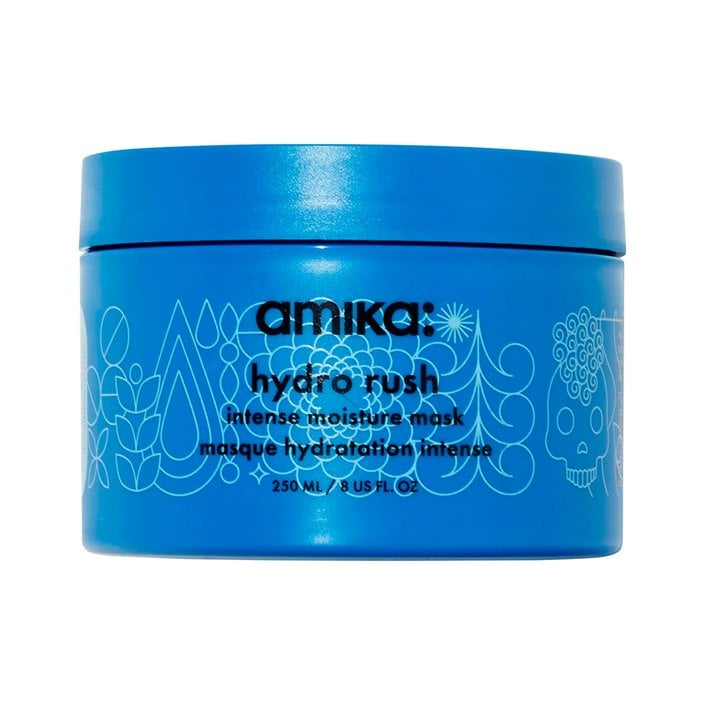 Get hydrated hair without breaking the bank with this hair treatment. With hyaluronic acid plus betaine and panthenol, it'll give you noticeably shiny, velvety hair.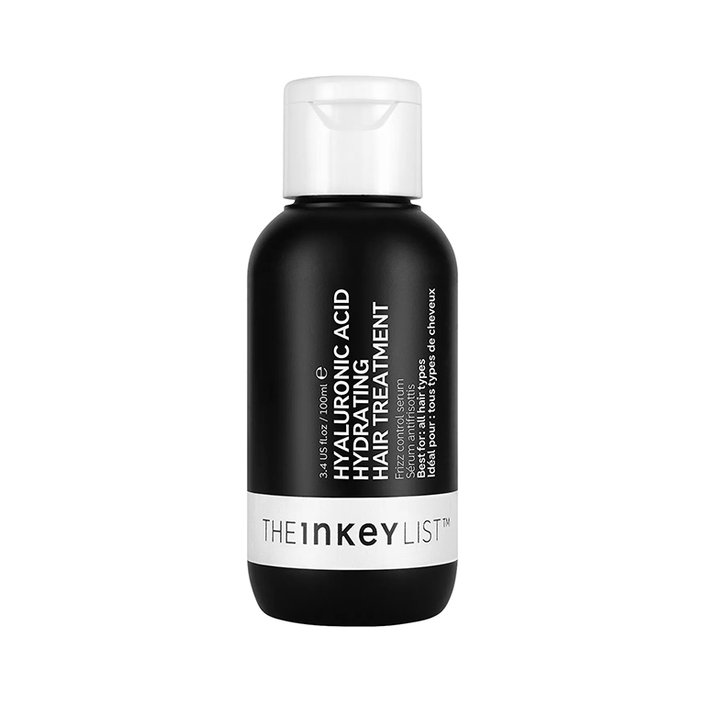 After shampooing, treat hair to this conditioning formula with
seven
molecular weights of hyaluronic acid to help it penetrate deep into hair plus niacinamide and avocado oil. It can be used on the hair and the scalp to soften flaky areas, too.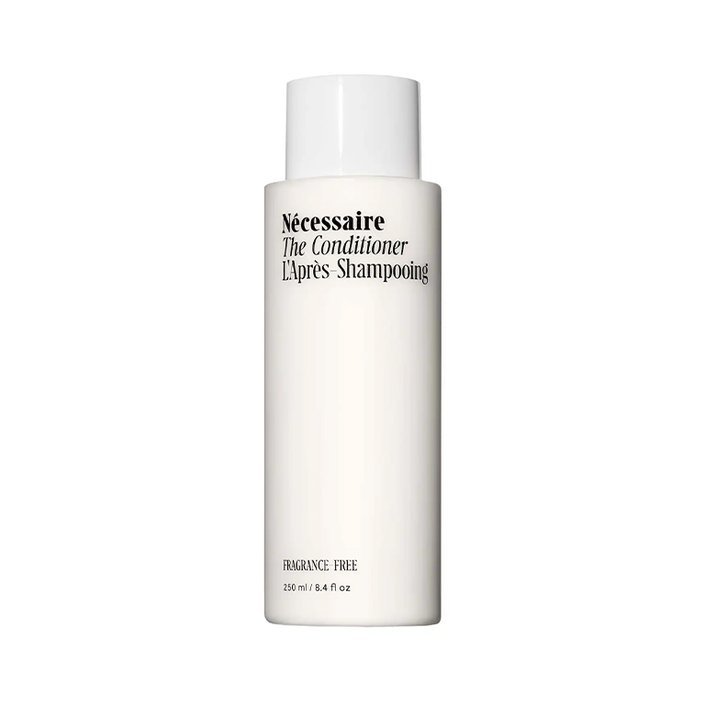 Read more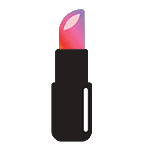 Back to top