7 Lightweight Hair Treatments That Transform Damaged Hair
April 15, 2022
Similar to my skincare routine, I like to swap out my heavy deep-conditioning hair treatments for lightweight formulas as the weather gets warmer. Lightweight oils, sprays and serums can completely transform dry, damaged hair into soft, healthy hair without weighing it down.
Whatever your hair goals may be — whether it's to fight frizz, protect from heat damage or enhance shine — find seven lightweight hair treatments that will
keep your hair shiny and smooth
all season long.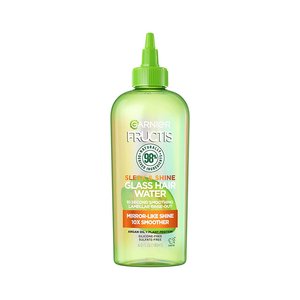 1 / 7
For Fighting Frizz:
If you don't have 15 minutes to spare for a nourishing mask, try this quick miracle treatment instead. It transforms frizzy, dry strands into smooth, glass-like hair in just 10 seconds (yes, really!). We love that the lightweight vitamin E- and argan oil-infused formula heats up on contact with water, so you can feel it work as it targets damaged hair.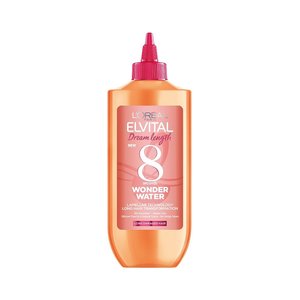 2 / 7
For a Quick Hair Fix:
Silkier, shinier and all-around healthier hair is just eight seconds away when you use this wonder water treatment. The liquid formula contains special lamellar technology that coats damaged hair with a blend of amino acids and moisturizing agents. After rinsing, you'll feel like you used a deep-conditioning cream because of how soft and smooth your hair is.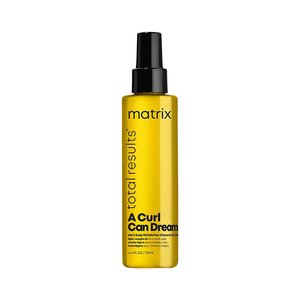 3 / 7
For Curly Hair:
While some oils can weigh curls down, that's not the case for this lightweight oil from Matrix. Made with sunflower seed oil and vitamin E, it separates and defines natural curls and coils, and adds the perfect amount of shine — all while helping to preserve your natural curl pattern.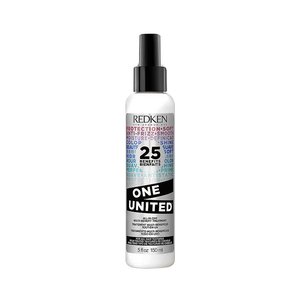 4 / 7
For Hair Minimalists:
Looking to declutter your hair products? You can replace your heat protectant, deep conditioner, blow dry cream and more with this lightweight, multi-use treatment spray. It offers 25 different hair benefits — like protecting against damage, increasing manageability and enhancing your style — with just a few spritzes.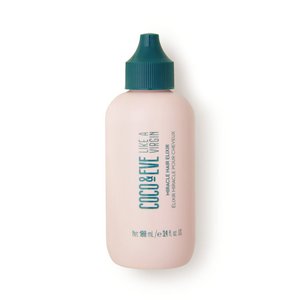 5 / 7
For Dry Hair:
Smooth a few drops of this unique gel-oil into your hair post-shower to strengthen, before heat styling to protect or as a finishing touch to smooth. The multi-purpose formula combines coconut, prickly pair and hyaluronic acid to boost hair hydration, shine and softness. If you love
great-smelling hair products
, the intoxicating coconut-fig scent is an added bonus.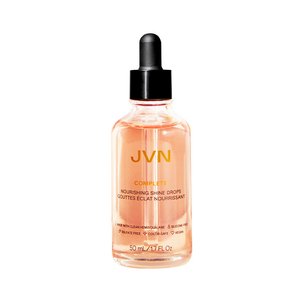 6 / 7
For Dull Hair:
Not only does this lightweight oil add an effervescent shine to hair, it also smooths away frizz, strengthens and adds vibrancy to colored hair. Key ingredients in the vegan formula include meadowfoam esther and hibiscus extract which are both known to lock in moisture. You don't need much to see results either — run two to three drops through styled hair and kiss dry, lackluster strands goodbye.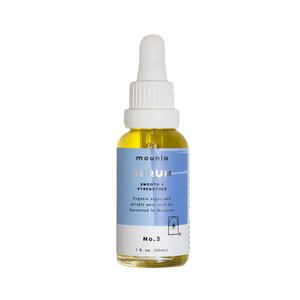 7 / 7
For Damaged Hair:
Housed inside the teeny, tiny bottle is a potent serum that only requires two drops to strengthen and repair hair. The Moroccan argan oil- and prickly pear-infused formula forms a protective layer around each strand of hair and acts as smoother to reduce friction and add sheen. The one ounce container is TSA-friendly too, so you can have gleaming, healthy hair no matter where you are in the world.
Read more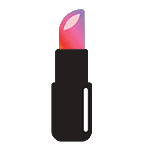 Back to top