How to Prevent Heat Styling From Fading Your Hair Color, According to a Colorist
April 29, 2022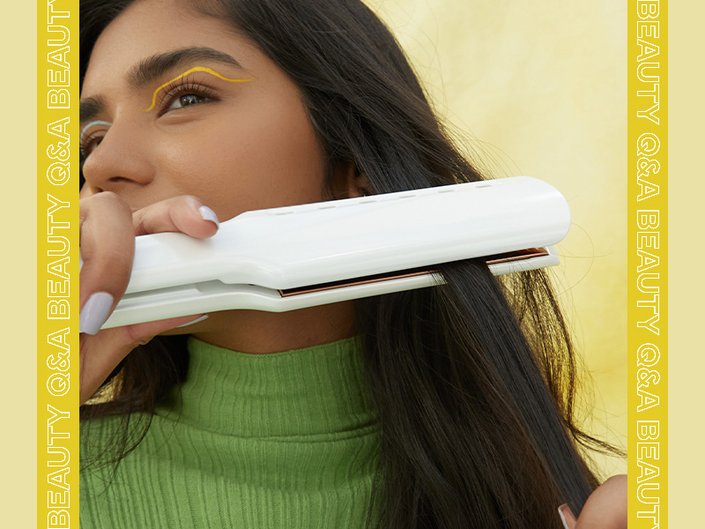 You probably already know that heat styling your hair can cause breakage and split ends, but did you know that it can also affect your hair color? That's right, even though your curling wand can create the perfect beachy waves, it can actually dull out your hair color, too, causing it to lose shine and fade quickly.
Luckily, there are ways you can prevent your color from fading when heat styling. We reached out to Justin Anderson, celebrity colorist and co-founder of dpHUE, to explain how heat styling affects hair color and what you can do to maintain color vibrancy. Find his tips — and some of our favorite heat- and color-protecting products — below.
How Does Heat Styling Affect Hair Color?
Excessive heat styling doesn't just affect the overall health of your hair, it can actually cause your hair color to lose vibrancy, too. "Adding heat to your styling routine — whether that's from using a blow-dryer, curling iron, flat iron and even washing your hair with extra hot water — can cause your hair to appear a little dull and lackluster over time." says Anderson. "These things can unfortunately cause your hair color to fade much faster, too."
Even if you don't color your hair, hot tools can still potentially dull out your hair's natural hue. "Overusing hot tools and putting too much heat on your hair can affect all hair types, and all hair colors — from the brightest blondes to the richest reds and the deepest brunettes," says Anderson. "Even if you don't dye your hair at all, you always want to make sure to protect your hair prior to adding any type of styling heat."
How to Protect Your Hair Color When Heat Styling
To extend the time between salon visits (and to prevent all sorts of hair damage!) Anderson says it's imperative to only use the lowest heat settings along with a heat protectant, like the dpHUE Color Fresh Thermal Protection Spray or the L'Oréal Paris Advanced Hairstyle Sleek It Iron Straight Heat Spray.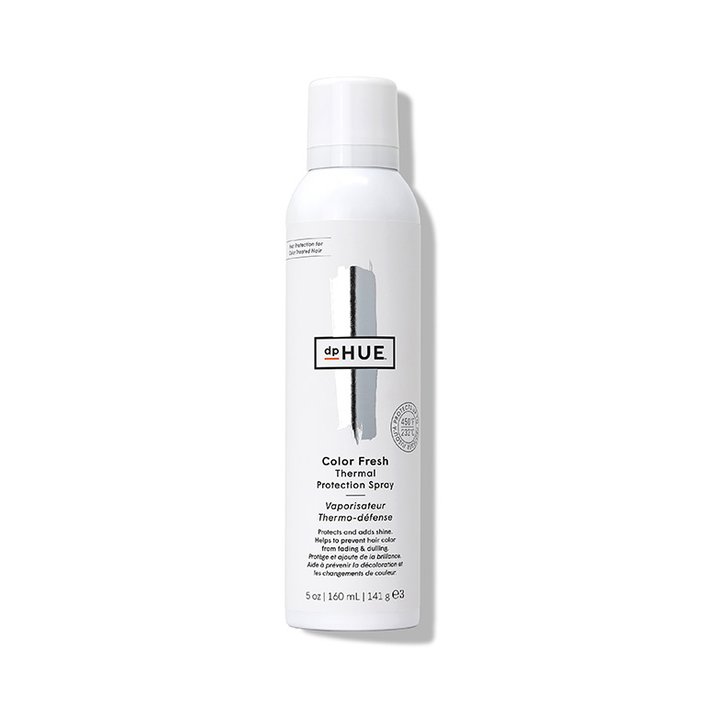 While using a heat protectant spray can make a big difference in the amount of time it takes for your hair color to fade, Anderson says that "going heatless is really the only way to truly avoid fading." Instead of using hot tools, you can try using socks, a bathrobe or even a flexi rod set to style your hair overnight.
What to Do if Your Color Starts to Fade
Heat styling is just one of the many factors that can cause your hair color to fade faster in between salon visits. Although there's nothing you can do to reverse color fading caused directly by heat styling, there are products you can use to revive your color at home.
One of our favorites is the Garnier Nutrisse Color Reviver. Enriched with avocado oil, this five-minute hair mask deposits rich color pigments that revitalize hair to salon-fresh color while restoring softness and shine. It's available in six colors — ranging from icy blonde to rich black — so you can find one that works for your hair color.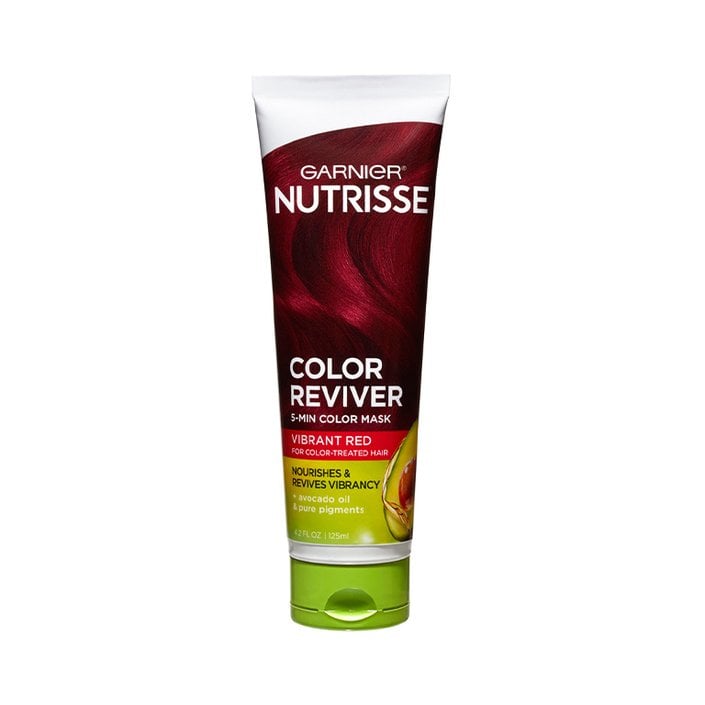 Though color-depositing treatments can help, the best thing to do is minimize your hot tool use as much as possible. Not only does less heat styling help your hair color stay vibrant, but it will also keep your hair healthy and soft.
Photo: Chaunte Vaughn, Design: Juliana Campisi
Read more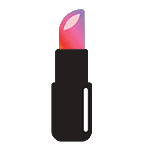 Back to top