How to Detangle Your Hair Without Discomfort or Causing Damage
June 21, 2023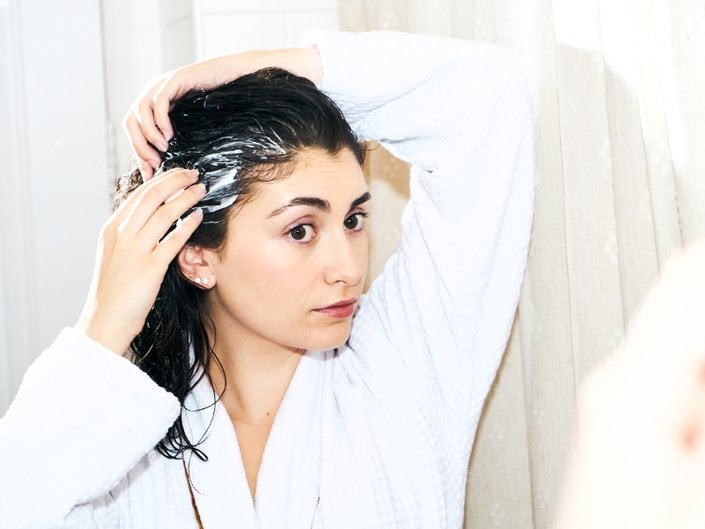 Knotty, tangled hair can be a major nuisance. Between the painful attempts to brush out the knots and the damage it can cause to your hair (read: breakage, brittleness and split ends), stubborn knots can seriously wreak havoc on your head. However, depending on your hair length, type and texture, knots and tangling may be an inevitability. That's why it's important to learn how to properly take care of your tangled hair and get rid of knots when they occur.
To ensure minimal pain and damage, tangled hair requires a special kind of attention. Ahead, we tapped Gina Rivera, founder of Phenix Salon Suites, to tell us her best tips for detangling hair the right way, no matter what your hair type. Plus, we're also sharing our favorite hair-care products to help keep your strands tangle-free. Keep reading and prepare to say goodbye to those matted knots for good.
What Causes Knotted and Tangled Hair?
There are many factors that contribute to knotted, tangled hair, and you may be experiencing any combination of them without realizing it. First and foremost, longer hair tends to be more prone to tangling than shorter hair. If you pride yourself on your super long, cascading hair, tangles may just be a small price to pay, which is why it's a good idea to learn how to address them without causing damage.
Other than length, hair dryness can be a culprit. If your hair doesn't have enough moisture, it may be more likely to get knotty or matted. Friction is also a cause of tangling, knotting and matting. By friction, we mean everyday things like if you wrap your hair in a towel or rub your hair harshly to dry it after taking a shower. Your pillowcase is probably the most common source of friction for your hair, which is why you probably wake up with at least a few knots. Finally, your hair may also be more prone to tangling if you have split ends.
How to Detangle Knotted, Matted Hair
Step 1: Condition Your Hair
Detangling your knots starts in the shower. "I believe a conditioner is very important when detangling hair because it coats the hair, allowing a comb or brush to move through it more easily," says Rivera. After washing your hair, reach for a conditioner suited to your hair needs and concerns. For coarse-textured and curly hair, she recommends using leave-in conditioner to remove knots. We love the
Carol's Daughter Black Vanilla Moisture & Shine Leave-In Conditioner
, which is specifically formulated for waves, curls and coils to help moisturize and detangle dry hair.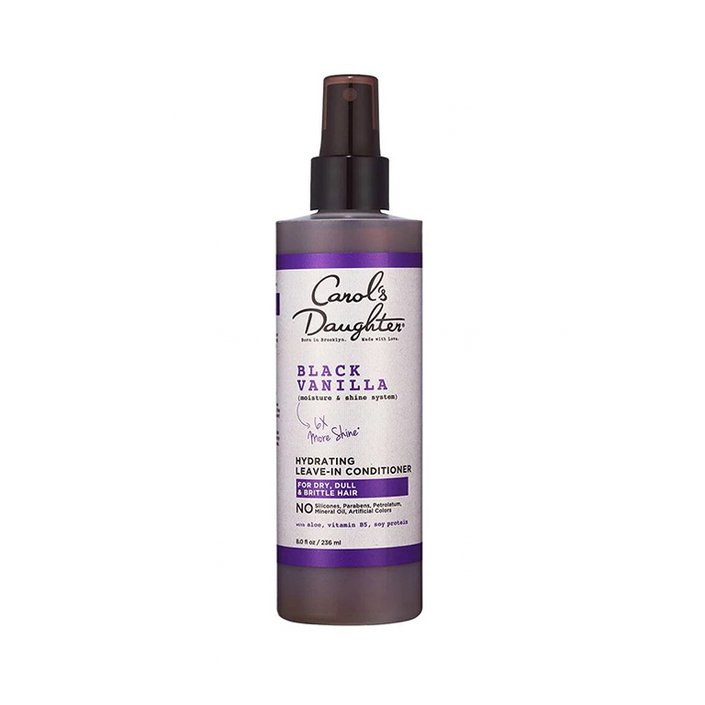 "For finer hair types, depending on how bad the tangles are, I recommend a leave-in conditioner as well," explains Rivera. "However, it's important to be careful when applying because if you put too much on the hair, it can weigh it down." To avoid heavy or greasy-looking hair, we recommend a lightweight leave-in spray for finer hair, like the Voloom Very Air Low Residue Detangling Spray. This detangling conditioner leaves the hair shiny without weighing it down. It also works to repair split ends and is safe for colored, straightened and chemically-treated hair.
Step 2: Get the Right Detangling Tools
When removing tangles, Rivera recommends that those with curly hair use a paddle brush. "The bristles are perfectly set apart for curly and coarse hair, allowing the brush to get through it without stressing the strands too much." For finer hair types, she prefers a wide tooth comb. Thanks to the spacing of the teeth, it can move through the hair without placing too much tension on fine strands.
Step 3: Detangle in Sections, Starting from the Ends of Your Hair
Once you have your conditioner in your hair and the right tool in your arsenal, the best way to eliminate knots is to work in sections. Begin at the ends of your hair and work towards the scalp with your brush or comb, explains Rivera. Comb downwards through the knots in small strokes as you work your way up towards your roots and remember to be gentle with your hair. Forcing the brush through a stubborn knot may cause pain, breakage, brittleness and split ends, which is why it's essential to keep your strokes small and gentle. Think of it as chipping away at the knot and freeing hairs little by little rather than trying to brush through the whole thing in one stroke.
How to Prevent Hair Knots and Matted Hair
The process of detangling knots may seem tedious (though totally worth it to keep your hair and scalp healthy). But luckily, there are also a few steps you can take to try to prevent knots from forming. According to Rivera, the best way to detangle hair is to prevent them altogether. Since dryness can cause hair to tangle or matt more easily, keeping your hair hydrated is a good precaution to take. If you suspect you have dry hair, look for shampoos and conditioners with moisturizing ingredients, such as hyaluronic acid. Getting frequent trims to rid your hair of split ends may also help minimize tangles.
Rivera believes the best way to prevent knotted hair is to invest in a silk or satin pillowcase. "Sleeping on a satin or silk pillowcase is always good for minimizing tangles at night," she says. "The hair slides easily across the material and is not as likely to get tangled when you move as you're sleeping." Since towels can be another source of friction against your hair, you may also want to consider using a microfiber towel to dry your hair.
Lastly, using the right hair-care products is a simple way you can keep your hair happy, healthy and tangle-free. Keep scrolling for some of our favorites.
The Best Products for Knot-Free Hair
The Garnier Whole Blends Gentle Detangling Hair Milk Oat Delicacy is a detangling treatment that leaves your hair feeling nourished and weightless. Lightly fragranced with powdery oat milk and rice cream, this hair milk is the key to healthy-looking, fresh-smelling hair. For the best results, spray the product evenly throughout clean, damp hair. It's a leave-in treatment, so you don't need to worry about washing it out.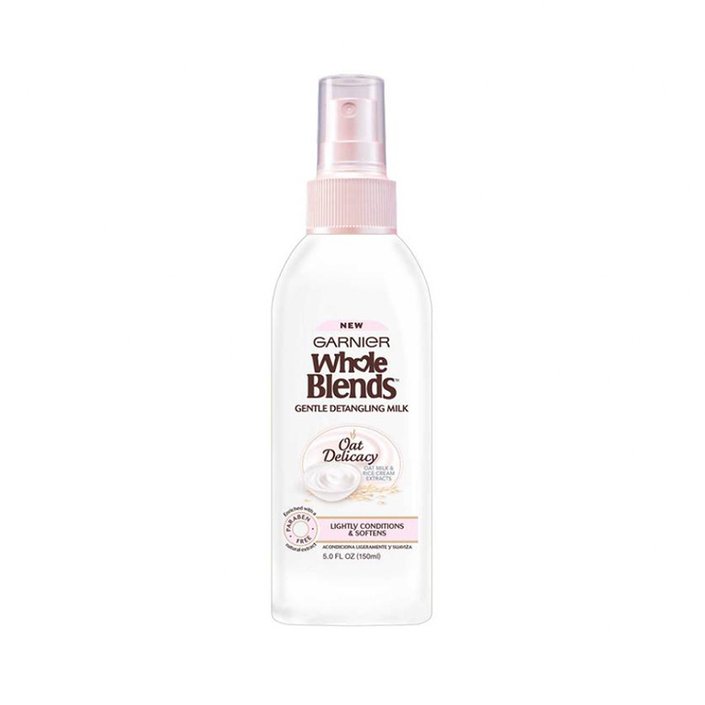 Split ends are no match for this hair-care routine. Comprising a shampoo, conditioner and pre-shampoo treatment, the L'Oréal Paris EverPure Bond Repair System penetrates into the hair cortex to strengthen weak hair bonds and combat breakage. You can get the whole kit with all three products at Ulta to get smoother, stronger hair.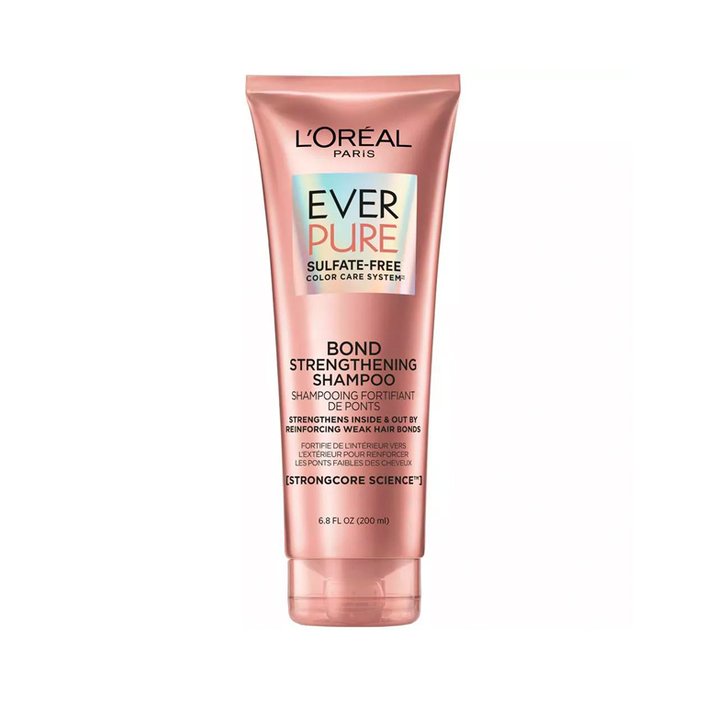 Have curly or coily hair? The Redken All Soft Mega Curls Hydramelt Leave-In Conditioner is about to become an essential addition to your hair-care rotation. Formulated for extremely dry curls and coils, this nourishing treatment delivers hydration, definition and shine that lasts an impressive 72 hours. If you have damaged hair, the Hydramelt Leave-In Conditioner will make it more manageable, soft and healthy-looking.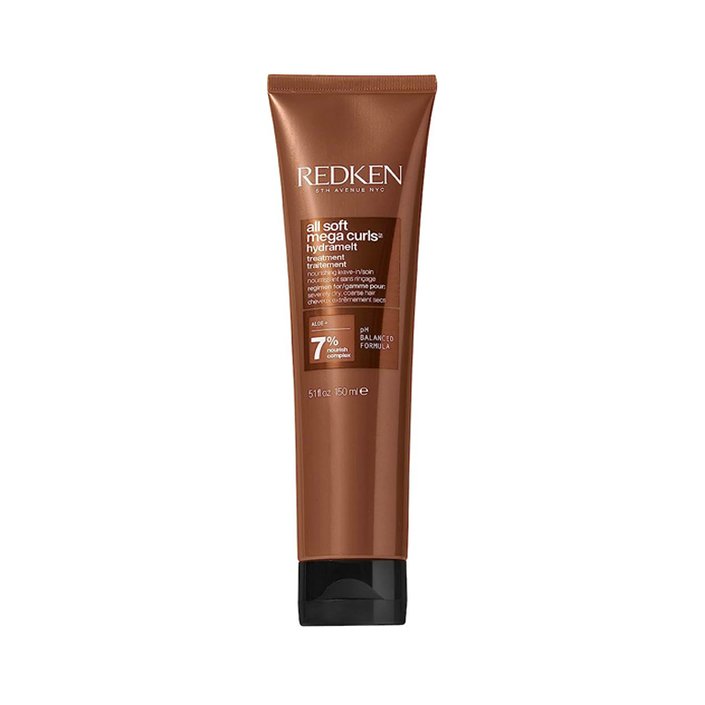 The Carol's Daughter Hair Milk 4-in-1 Combing Creme is a dynamic combing cream that works for waves, curls, coils and kinks. Detangling hair has never been smoother than with this lightweight, agave- and keratin-enriched treatment. Work the product evenly through your hair from root to tip, then you'll be ready to detangle with your fingers or a wide tooth comb. You'll be stunned by how effortlessly the comb glides through your hair.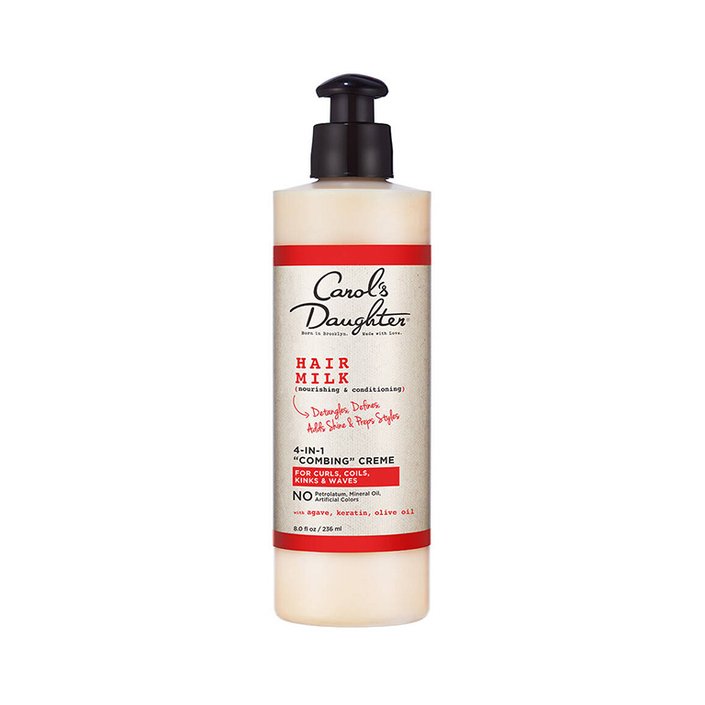 Defend against breakage and strengthen weakened hair with the Kérastase Serum Fortifiant Hair Serum. To apply it, use the pipette applicator to add drops to your scalp where you notice sparseness and massage it in. This is a must-have product for hair prone to breaking, so you can worry less about your hair falling out when you're detangling it.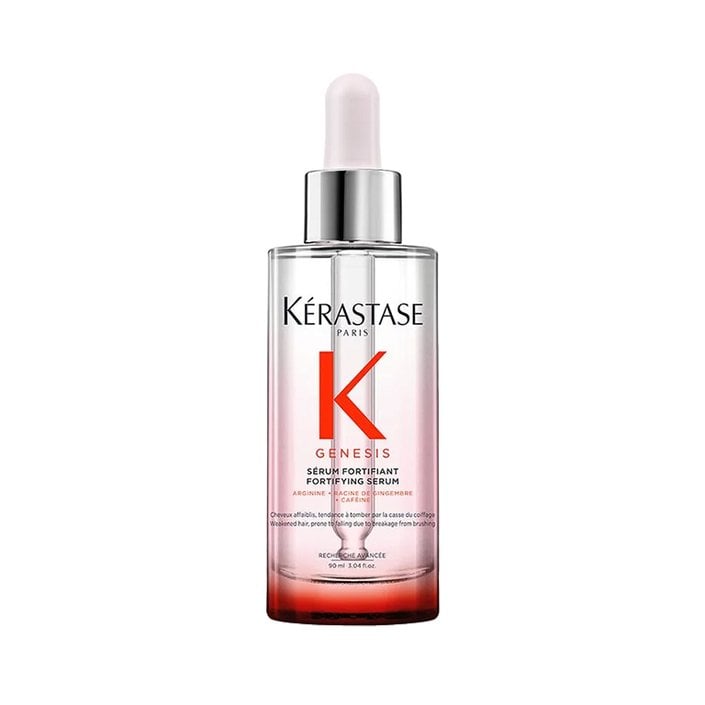 This airy, multitasking detangling spray doubles as a heat protectant, so you can heat-style your hair without worrying about damage. It ups the shine and smoothness of your hair to significantly improve manageability.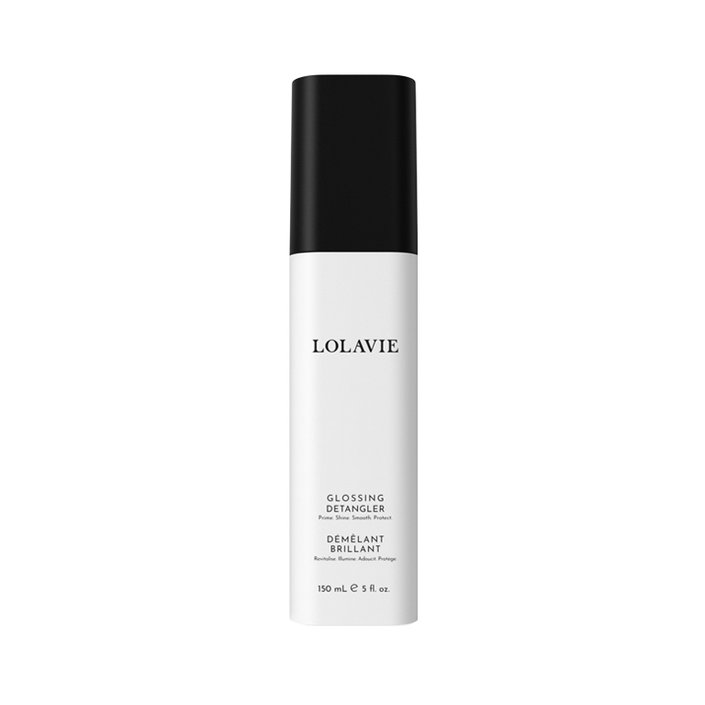 The Original Tangle Teezer is a unique, cult-favorite detangling hairbrush designed to seamlessly glide through hair — wet or dry. It has two tiers of flexible teeth to separate hairs and unknot tangles without pulling or snagging. It doesn't have a handle, allowing you to grip the brush itself with your hand for maximum control. The best part? It comes in adorable color combinations, like this turquoise and pink option. We also love the bright green version.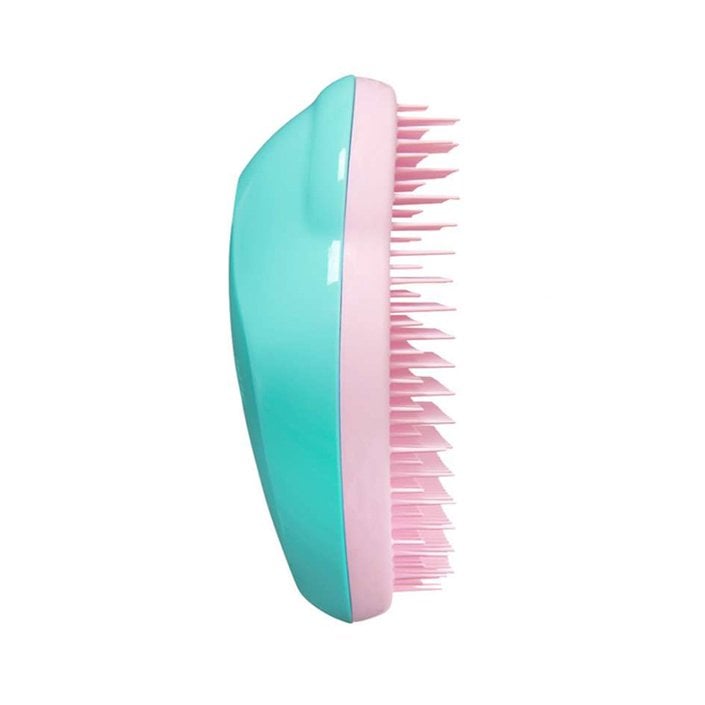 Read more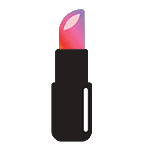 Back to top