How to Detangle Your Hair Without Causing Damage
June 23, 2020
Knotty,

tangled hair

is the worst. Between the painful attempts to

brush them out

and the actual damage it can cause to your hair (read:

breakage

,

brittleness

and

split ends

), stubborn knots can seriously wreak havoc on your head. To ensure minimal pain and damage, tangled hair requires a special kind of attention. Here, we tapped

Gina Rivera

, Founder of

Phenix Salons

to tell us her best tips for detangling hair the right way, no matter what your hair type. Say goodbye to those matted knots for good.
Tip #1 to Detangle Hair: Conditioner Is Your Best Friend
"I believe a conditioner is very important when detangling hair because it coats the hair allowing a comb or brush to move through it more easily," says Rivera. For coarse-textured and curly hair, she recommends using leave-in conditioner to remove knots. We love the Carol's Daughter Pracaxi Nectar Wash N' Go Leave-in, which is specifically formulated for waves and coils to help soften and moisturize hair while adding bounce and a boost of shine. "For finer hair types, depending on how bad the tangles are, I recommend a leave-in conditioner as well. However, it's important to be careful when applying because if you put too much on the hair it can weigh it down," explains Rivera. To avoid heavy or greasy-looking hair, we recommend a lightweight leave-in spray for finer hair, like the Voloom Knot-a-Problem Detangler. This sweet coconut-smelling detangling conditioner leaves the hair shiny without weighing it down. It also works to repair split ends and is safe for colored, straightened and chemically-treated hair.
Tip #2 to Detangle Hair: Use the Right Tools for Your Hair Type
When removing tangles, Rivera recommends that those with curly hair use a paddle brush. "The bristles are perfectly set apart for curly and coarse hair, allowing the brush to get through it without stressing the strands too much." For finer hair types, she prefers a wide tooth comb because thanks to the spacing of the teeth, it can move through the hair without placing too much tension on fine strands.
Tip #3 to Detangle Hair: Detangle in Sections Starting from the Ends of Your Hair
Once you have your conditioner in your hair and the right tool in your arsenal, the best way to eliminate knots is to work in sections beginning at the ends of your hair and working towards the scalp, explains Rivera. Remember to be gentle with your hair and to comb through the knots in small strokes. Forcing the brush through a stubborn knot may cause pain, breakage, brittleness and split ends.
Tip #4 to Detangle Hair: Use a Silk or Satin Pillowcase
According to Rivera, the best way to detangle hair is to prevent them altogether. She says the best way to do that is by investing in a silk or satin pillowcase. "Sleeping on a satin or silk pillowcase is always good for minimizing tangles at night. The hair slides easily across the material and is not as likely to get tangled when you move as you're sleeping."
Read more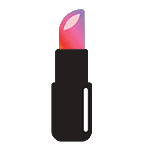 Back to top