How to Get Green Tones Out of Blonde Hair
May 04, 2023
There are few summer activities that are as freeing and fun as taking a dip in a pool, whether you spend most of your time lounging on an oversize floatie with a frozen drink in hand, or swimming laps and splashing around with friends. If, however, your hair is bleached blonde, you have to contend with the risk of chlorine staining your golden hair green. To find out how to prevent chlorine buildup from turning your blonde hair green, we turned to Tom Smith, celebrity hairstylist and international color creative director at evo hair. Keep reading for his tips on how to keep your blonde hair summer-ready and safe for a swim.
How to Prevent Chlorine From Staining Blonde Hair Green
Think of bleached hair like a sponge, says Smith. "A dry sponge will absorb all of the liquid it is soaked in, whereas an already-soaked sponge will absorb much less. For this reason, at an absolute minimum, I always recommend my clients pre-soak their hair in clean water before swimming (in chlorinated or even saltwater pools)." This layer of fresh water will help lessen the absorption of chlorine into bleached hair, which tends to be more porous than other hair types.
For an added layer of protection, Smith recommends coating your hair in a rich, hydrating mask, such as the evo Great Hydrator, after wetting it with clean water. "After coating your hair in the mask, make sure to wear a swimming cap to stop the mask from washing off into the water and further protect your hair," he says. "Pre-soaking and coating with a mask before adding a swim cap gives the maximum protection." We also recommend the L'Oréal Paris EverPure Sulfate-Free Signature Masque, which has a UV filter to help protect colored hair.
After you're done swimming, be sure to give your hair a thorough wash.
How to Get Chlorine Green Out of Blonde Hair
If your hair is already stained a green tone from chlorine, try rinsing with a clarifying shampoo — specifically one that helps remove mineral buildup. We recommend the Redken Hair Cleansing Cream Shampoo, a shine-enhancing formula that helps draw out impurities and minerals from the hair (including copper, which is the mineral that is responsible for the green tint that chlorine gives blonde hair).
If that doesn't do the trick, we suggest booking an appointment with your colorist.
Read more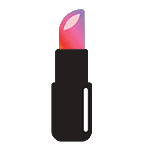 Back to top