The Right Way to Wash Your Hair, According to a Hairstylist
December 16, 2022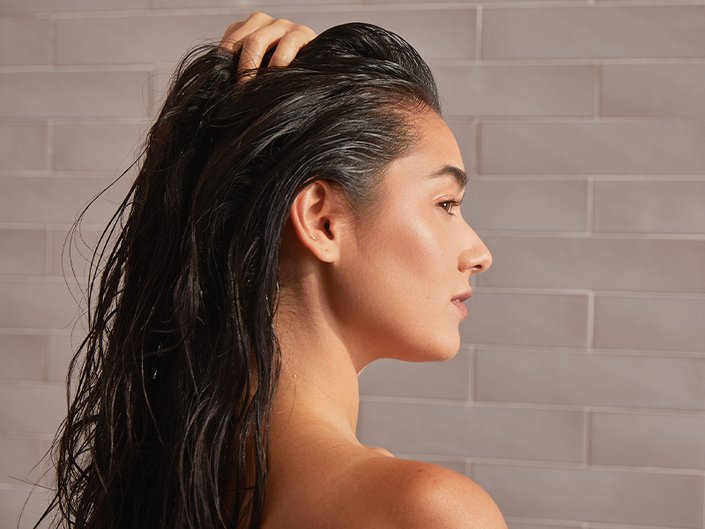 There are certain hair-care techniques that are more difficult to master than others (like the perfect blowout or getting your curls to last all day). But washing your hair is pretty foolproof, right? As it turns out, there is a right and wrong way to wash your hair, depending on your hair type. From not wetting your hair enough before you shampoo to over-washing, there are plenty of common mistakes people make when washing their hair. To find out how to wash your hair correctly, we spoke to hairstylist and colorist Cassandra Olivia. Keep reading for her tips on how to properly cleanse every hair type and common mistakes to avoid.
Common Mistakes You Might Be Making When Washing Your Hair
Not Wetting Your Hair Enough
"One common mistake is not wetting the hair enough," says Olivia. "Use your hands to separate hair into sections in the shower to ensure water penetrates. Once hair is wet, then you can move on to shampoo." If your hair isn't fully wet before you shampoo, you won't be able to get a deep cleanse.
Not Rinsing Your Hair Enough
The whole point of washing your hair is to remove any buildup — which is why it's essential to fully rinse out all of your shampoo and conditioner. "Similar to the start of your shower, separate just-washed hair into sections and use your hands to work water into your hair to ensure shampoo rinses out," says Olivia.
Using Too Hot of Water
Hot water dries the scalp and opens the hair cuticle, which could exacerbate damage, Olivia explains. Stick to a lukewarm temperature instead — your hair (and skin) will thank you.
How to Wash Your Hair the Right Way
Wet Your Hair (Thoroughly)
Now is not the time to let the water run over your hair for a few seconds and immediately get to shampooing. Instead, take your time — Olivia recommends standing under the shower for one to two minutes and sectioning your hair to ensure the water dampens every part of your hair and scalp.
Choose the Right Shampoo
There are hundreds, if not thousands, of shampoo formulas available, which can make it difficult to pick just one. Generally, we recommend a sulfate-free shampoo formulated for your hair type that cleanses your hair without stripping it of moisture. Olivia's pick is the Leaf + Flower CBD Instant Damage Correction Shampoo, a vegan and color-safe formula that helps strengthen strands and reduce breakage.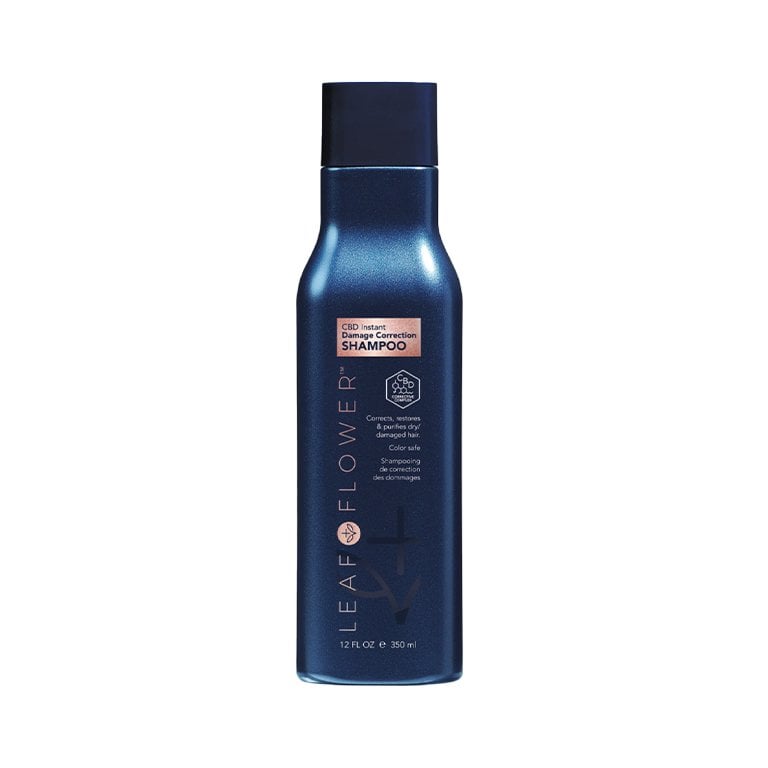 Lather Up
"One of the best ways to gently clean your hair is to apply shampoo to the palm of your hands and rub them together to create a nice lather," says Olivia. "That can activate key ingredients in the formula as well, and then you have shampoo all over your hands to work it into your scalp and down your hair to clean effectively and gently." Once you've formed a lather with the shampoo, use the tips of your fingers to massage the shampoo into your scalp and gently pull it through to the ends of your hair.
Section and Rinse
Once you've shampooed your whole head, Olivia says to wash any remaining shampoo off your hands and divide your hair into sections. Rinse each section, starting from the scalp and working your way down. "Once you've rinsed, run clean hands through your hair to make sure you didn't miss any shampoo," adds Olivia.
Apply Conditioner
Finally, choose a conditioner that adds moisture to your hair. Apply the conditioner starting at the ends of your hair and working your way up, avoiding the roots if your hair is fine. "If your hair is thick or curly, or especially dry, you can leave a bit of conditioner on your strands for an added moisture boost," says Olivia. After letting the conditioner sit for a few minutes, rinse your hair thoroughly. One of our favorite conditioners is the L'Oréal Paris EverPure Sulfate-Free Glossing Conditioner, which imbues hair with a mirror-like shine.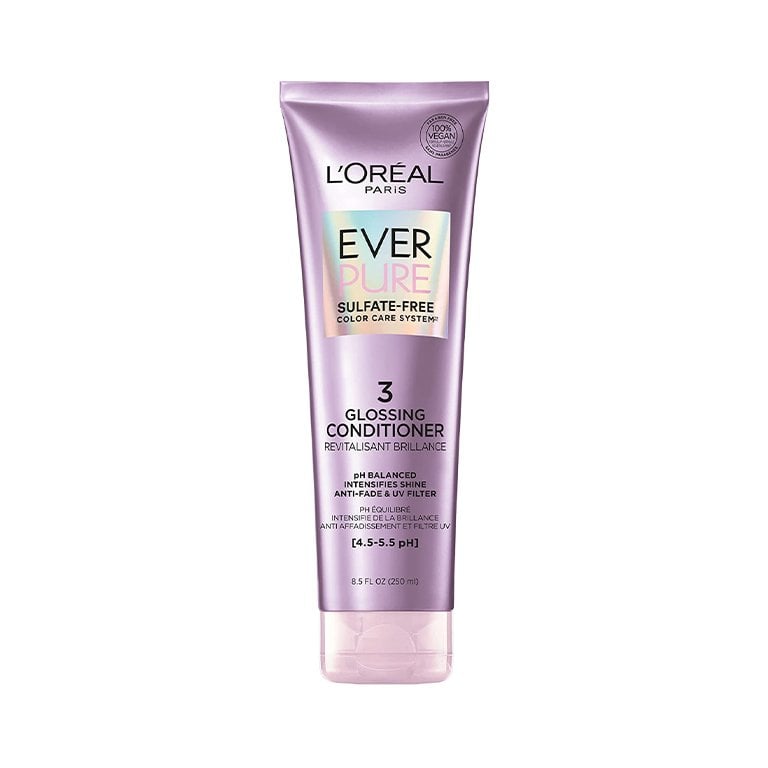 Do You Need to Wash Your Hair Twice?
We've all heard the saying: wash, rinse and repeat. But is the repetition really necessary? According to Olivia, the answer is usually no. "If you find that you have a lot of buildup in the hair, washing twice once in a while is OK, but I don't recommend shampooing twice on a regular basis," she says. "You'll strip too much of your natural oils from your hair, which can lead to dryness and frizz, and also make hair look dull."
How Often Should You Wash Your Hair?
How often you wash your hair depends on your hair type and its condition. "If you have fine, thin hair and straight hair, shampooing four to five times per week is appropriate," says Olivia. "If you have thick or curly hair, shampooing as needed, usually one to three times per week, is best. If you have kinky, coiled or natural hair, you most likely would shampoo once a week or once every 10 days or so as needed."
Read more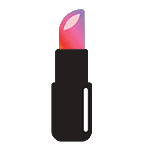 Back to top