I Found a Hydrating Hair Mask That Saves My Dry Ends — and Smells Like Candy
February 23, 2023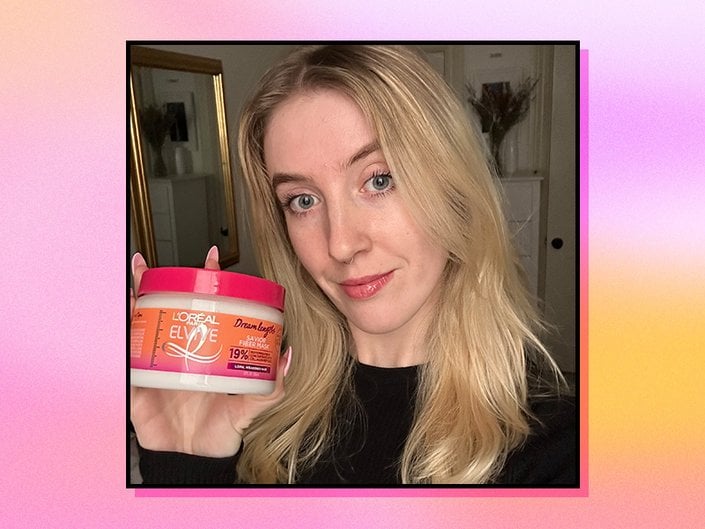 Of the many beauty indulgences out there, one of my favorites has to be putting on a hair mask. Unlike, say, getting my roots touched up, which can take hours, or getting my eyebrows threaded, which is quick but painful, a hair mask is painless, effective and fast. Plus, I can multitask with a hair mask in — I usually exfoliate and brush my teeth while I let mine work its magic. That's why I couldn't wait to try the new L'Oréal Paris Elvive Dream Lengths Savior Fiber Mask. I was intrigued by the fibrous formula and hoped it would give my dry ends the moisture they crave. Below, find a breakdown of the formula and my full review.
The L'Oréal Paris Elvive Dream Lengths Savior Fiber Mask Formula
One of the reasons I was so excited to try the L'Oréal Paris Elvive Dream Lengths Savior Fiber Mask is because it's not your traditional, conditioner-like formula. Per the brand, it's a "fiber concentrate" that you clap between your hands to activate a sticky, stretch-y consistency. It reminded me of the peaks that egg whites form when you beat them to make a meringue — glossy and stiff. The fiber technology is meant to strengthen weakened strands in just two to three minutes, which is how long you're supposed to leave the mask on for. Added collagen peptides are designed to add strength and preserve the ends of your hair, which tend to bear the brunt of a lot of damage.
My Review of the L'Oréal Paris Elvive Dream Lengths Savior Fiber Mask
First, a little about my hair: I have naturally wavy hair that's not super fine or super thick, but there's a lot of it. It's been bleached more times than I can count, but every hairstylist I've been to says that it's in surprisingly strong condition. My main hair concerns are dryness at the ends, a lack of volume at the root and an inconsistent curl pattern — some parts of my hair fall straight while other strands are wavy. I hoped that this mask would re-hydrate my dry ends without sacrificing volume or wave.
After I shampooed my hair as usual, I squeezed the excess water from my ends and picked up a dollop of the mask. I clapped my hands as instructed and watched the fibers stretch between my palms. It was so cool! Hopeful that this would be more than just a fun product gimmick, I slathered my ends in the mask and left it on for the allotted three minutes before rinsing and towel-drying my hair. I loved the smell, which is sugary sweet and candy-like, with notes of pomegranate, caramel orchid and milk sorbet.
After letting my hair air-dry about halfway, I rough-dried it with a blow-dryer and round brush. I was immediately impressed with how smooth and tangle-free my ends were — they felt softer and easier to brush through than usual. A more subtle version of the mask's candy scent lingered in my hair until the next day, while the softness remained for four days, until I had to wash my hair again. Without this mask, my hair usually starts to get dry and tangled within just one day of washing.
The L'Oréal Paris Elvive Dream Lengths Savior Fiber Mask met all of my expectations — not only did it make my ends softer and less prone to tangles, it didn't weigh my hair down or leave a greasy residue. This is a new hair-washing staple for me.
Photo: Ariel Wodarcyk, Design: Juliana Campisi
Read more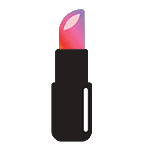 Back to top