This Redken Conditioning Mask Made My Fine Hair Look So Healthy
September 18, 2023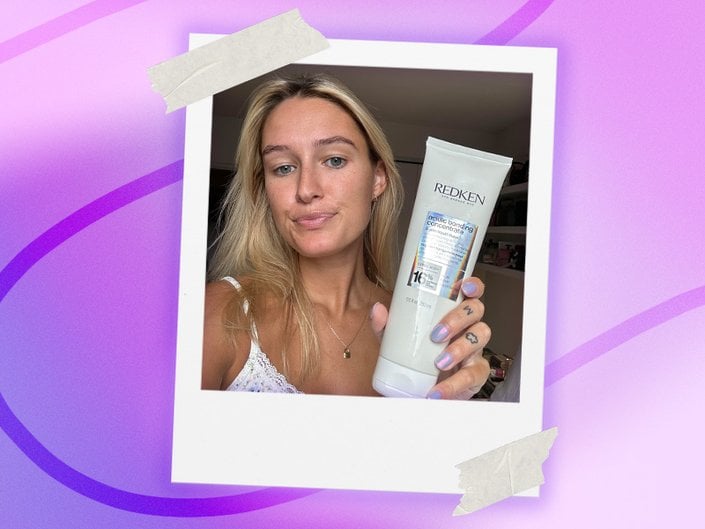 Since I was a child, I have always had fine, straight hair. While there are definite perks (I don't have to spend a ton of time detangling my hair after a shower, for example), my thin strands are pretty brittle and ridden with split ends — especially after over a decade of highlights and bleach. I rely on nourishing hair masks to keep my hair looking healthy and feeling strong, but sometimes they can be too heavy for my hair type. Recently, I've been loving the hair-care products in the Redken Acidic Bonding Concentrate line, so I decided to try out the Acidic Bonding Concentrate 5-Min Liquid Mask after it was gifted to me by the brand. Read on to find out what I thought.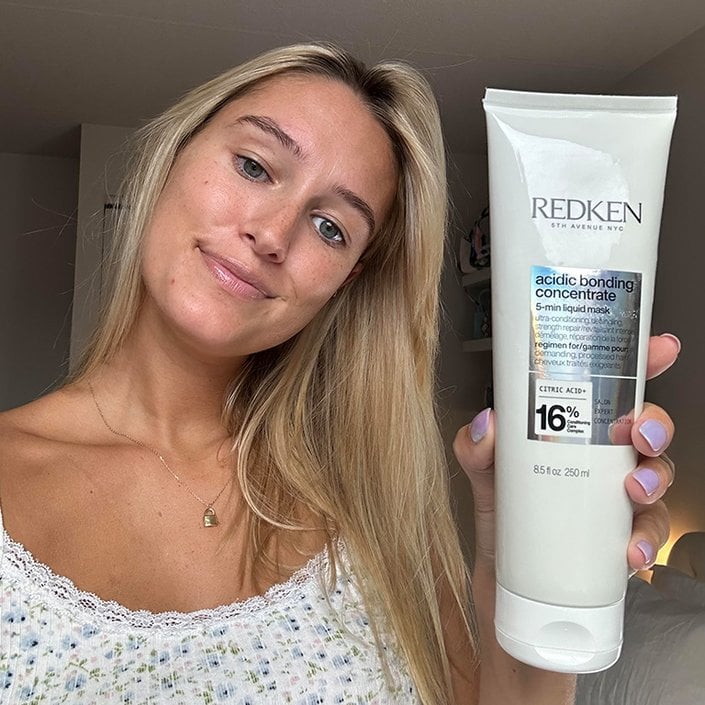 My Review of the Redken Acidic Bonding Concentrate 5-Min Liquid Mask
The Redken Acidic Bonding Concentrate 5-Min Liquid Mask is a deep-conditioning mask designed to repair damage and deliver lasting hydration and nourishment to all hair types and textures. Formulated with the brand's most intensive conditioning care complex, citric acid and conditioning oils, it helps boost the strength and shininess of hair without weighing it down.
After shampooing, I squeezed the excess water out of my hair and applied this mask from the mid-lengths of my hair down to the ends. Since you're supposed to leave the mask on for five minutes to allow it to thoroughly melt into your hair and work its magic, I took the time to shave and exfoliate. Once five minutes had passed, I rinsed out the mask entirely and skipped the conditioner (since it's a conditioning mask).
Before I even got out of the shower, my wet hair felt different than it had before. It was extra soft and silky, gliding easily through my fingers without tangling. After showering, I blow dried my hair as I normally do, and it had that fresh-from-the salon lightness and bounciness that I struggle to replicate at home. When I went out to dinner with some friends that night, they actually asked if I had gotten my hair done, thanks to its improved luster and fullness. There's no doubt my hair looked healthier immediately after using this ultra-conditioning mask, and I plan to continue using it once a week to see if the strength of my damaged, color-treated strands improves over time.
Read more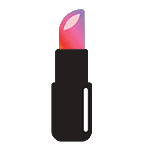 Back to top