This $9 L'Oréal Product Is Eva Longoria's Go-To for Getting Rid of Gray Hair at Home
May 13, 2020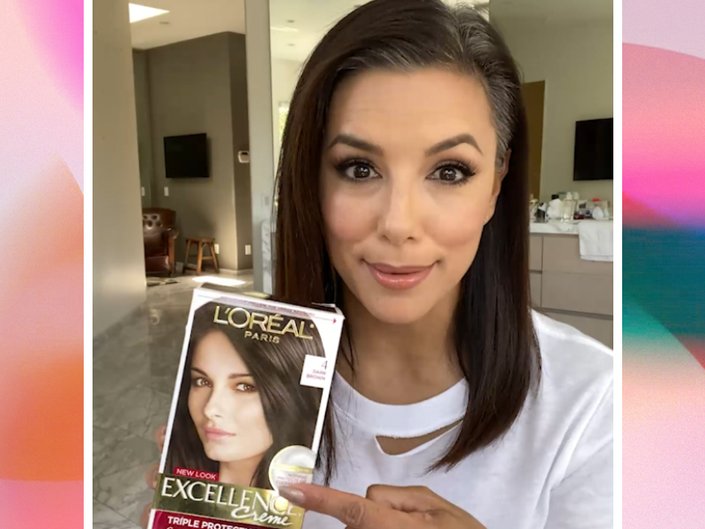 Eva Longoria, a L'Oréal Paris spokesperson, is a gray-hair hiding, box-coloring, hairstyling master and her at-home hair-dyeing journey is relatable to no end. Given that salons have been closed for the past few months due to COVID-19, the actress has been pretty candid with her Instagram followers about her gray roots. Just last week, she took to IGTV to share her obsession with the L'Oréal Paris Magic Root Cover Up, a quick-fix to cover grays. But the star has decided to take her hair-coloring measures to a more permanent level — and she's taking all of us along for the ride. In a new, self-directed commercial, Longoria shows off her DIY hair-coloring skills from the comfort of her own bathroom.
After giving us an up-close-and-personal look at her visibly gray roots, Longoria reaches for her at-home hair dye of choice, the L'Oréal Paris Excellence Créme Permanent Triple Protection Hair Color, which promises 100% gray hair coverage. "In this commercial, viewers can see how easy it is to get expert results and the confidence boost they deserve while at home," says Longoria.
Her self-shot tutorial is super easy to follow. (Trust me, I dyed my mom's hair directly after watching.) Longoria uses the nozzle to apply the color along gray areas, from back to front, then massages it in wearing gloves. Fast forward 30 minutes, a shampoo session, conditioner (we like the L'Oréal Paris EverPure Repair & Defend line) and an at-home blowout later, Longoria looks super glam, refreshed and, the best part, gray-hair free. "It's a challenging time for everyone right now as we try and juggle all of our responsibilities and the needs of our loved ones, but it's also important to remember to take care of ourselves," says Longoria. "Self-care is self-worth and now, more than ever, we are all worth it!" So with self-care, me-time and future good-hair days in mind, give yourself (or your social-distancing buddy) a salon-worthy touch-up. It's easy, this tutorial proves it.
Read more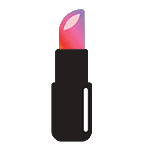 Back to top