People Are Dyeing Their Hair Two Totally Different Colors and We're Into It
March 26, 2021
Chunky highlights

made a comeback in 2020, and now the trend is getting a vibrant twist in 2021. In addition to the stark light and dark contrast, we're seeing

bright and bold hues

being paired in the form of highlights,

money pieces

and all-over color, and to be honest, we're kind of into the two-toned look. If you're on the fence, keep scrolling for inspo pics that may just convince you to try it.
A '90s Vibe
This trend is all about the contrast. Go a traditional route by asking your stylist to do blonde chunky highlights on dark brown hair. You can also focus the lighter pieces in the front to create a stand-out

money piece

. The results are edgy, cool and seriously inspired by the '90s.
Fully Two-Toned
Commit to the two-toned lifestyle by dyeing both sides of your hair opposite colors. It isn't a look for the faint of heart, but for those who are brave and willing, it's a jaw-dropping look.
Just a Pop of Color
Dyeing half of your head is a huge commitment, we get it. If you want to try the trend in a more subtle way, rest assured you can focus the color on a small piece of hair and still get a showstopping look.
Peekaboo
Ask your stylist to focus the colors underneath the top layer of hair so that there's an unexpected surprise every time you move your hair or tuck it behind your ears.
Make It Vibrant
Blonde isn't the only shade that's getting some love. We love the versatility of this trend. Whether you go with blonde, red or purple, the results will be breathtaking.
Read more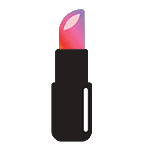 Back to top